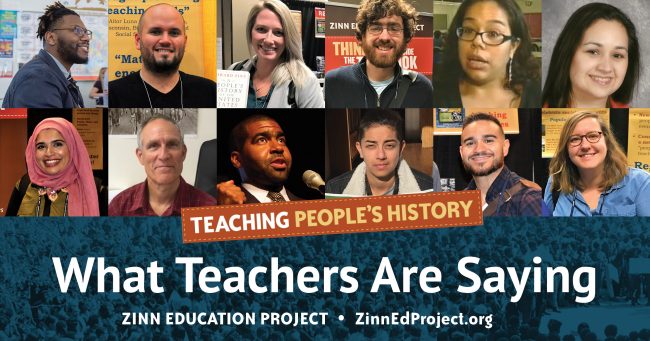 Here are just a few of the countless stories we have received from the more than 150,000 teachers who have accessed lessons from the Zinn Education Project website. They speak to the power of teaching people's history.
As Corey Winchester says, "it invigorates students' desire to learn and disrupt the status quo."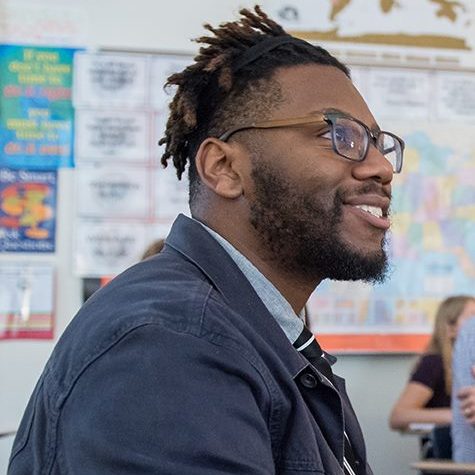 I've used the Zinn Education Project's materials since my first year teaching.
Nine years later, my students can speak to the power of deconstructing the narratives of Christopher Columbus and Abraham Lincoln's efforts that have replicated white supremacy and marginalization of people of color in historical discourse.
For many of them, it is empowering to learn from multiple perspectives and invigorates their desire to learn and disrupt the status quo.
—Corey Winchester
High School History Teacher, Evanston, Illinois
View this post on Instagram
View this post on Instagram
View this post on Instagram
View this post on Instagram
Lena Amick in Baltimore describes the impact of teaching our popular People vs. Columbus lesson in the form of a trial.
I love how "the system of empire" is one of the options for students to blame or defend. This has generated some of the most challenging discussions I've seen in my class so far, as students say, "The king and queen would not have sent Columbus if they hadn't been acting within the system!" and retort, "But the system is made up of individuals, and each have their own choices!" This thinking about structure vs. agency is a level of thinking in social studies that was not made explicit to me until college.
One of my students reflected, "I think that Columbus is like Trump, and the Tainos are like the Mexican people . . ." This prompted a discussion about how colonial-type oppression works in our current society.
Your resources truly fill a well left dry — not by forgetfulness, but by the same racist systems that perpetuate the injustices my students face on a daily basis in schools.
Teacher Contributors
For many teachers, the Zinn Education Project resources mean so much to them that they become contributors, including the three below. Join them with a donation.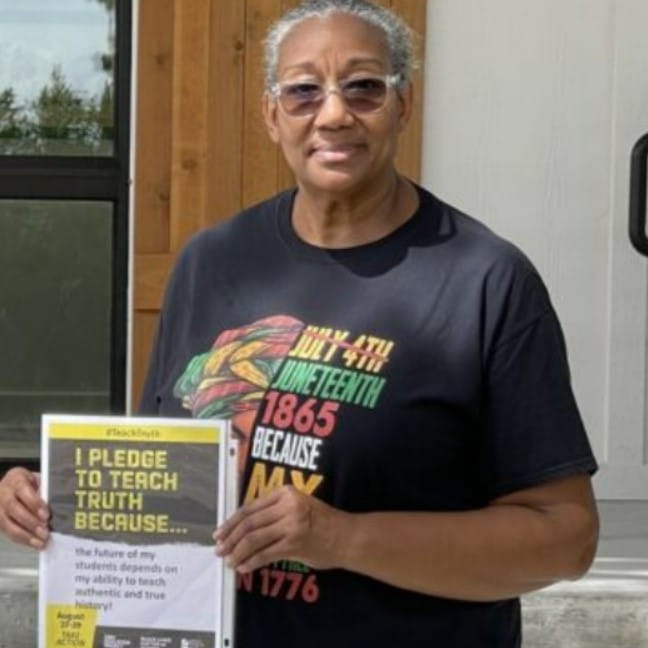 I am donating to the Zinn Education Project in honor of all the educators in my family. Especially my great-grandfather London Williams who contributed funding and land for Morris College, a HBCU in Sumter, South Carolina.
[Learn about Nelva Williamson's history as an educator in this
Storycorps
segment.]
—Nelva Williamson
High School Social Studies Teacher, Houston, Texas
---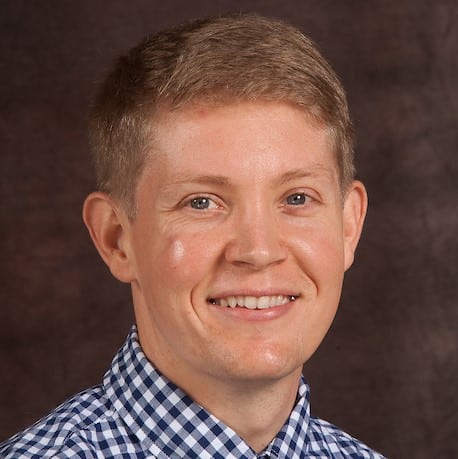 I'm donating to the Zinn Education Project as a U.S. History teacher who has benefited from the people's history lessons and people's history classes online. The lessons are amazing and get my students far more engaged than anything else. The online classes have also provided the opportunity to learn and collaborate in community with like-minded educators across the country who believe in teaching truth!
Finally, I'm donating in honor of my mother Catherine Billingsley, who died in 2017. She was a teacher for over 30 years in rural Arkansas. She believed in the power and importance of education her whole life and passed that belief to me. I'm proud to be teaching people's history!
—Seth Billingsley
High School Social Studies Teacher, Baltimore, Maryland
---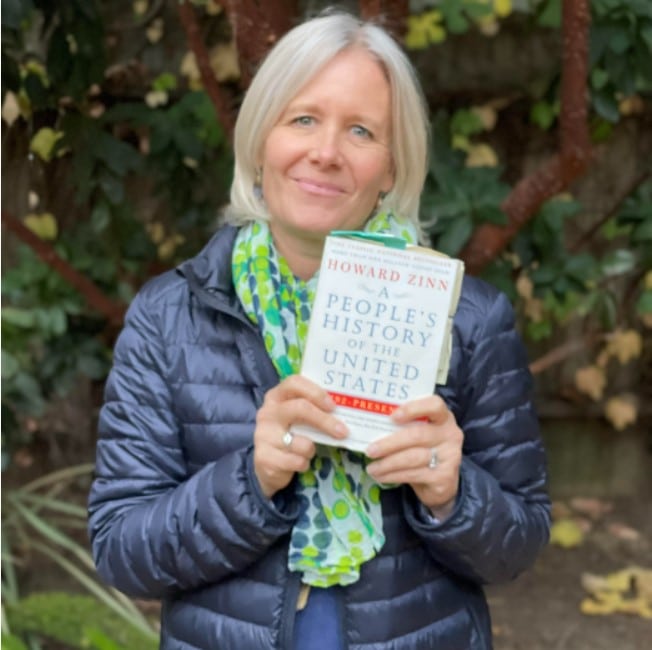 More than thirty years ago, I had the pleasure of sitting next to Howard Zinn on a cross-country flight to check out graduate programs. Despite my being somewhat star-struck, he was one of those easy to "fall into conversation with" seatmates — kind, engaging, and interested in why I was traveling.
When I revealed that I was considering becoming a social studies teacher, he said "You must do that. The world needs teachers like the one you will be." The voice of the universe had spoken and I have been a classroom teacher for the past thirty years, using parts of A People's History of the United States and his inspirational approach to understanding the American experience.
—Annie Barnes
High School Humanities Teacher, Los Angeles, California
---
More Classroom Stories
Find many more classroom stories below.
Teachers and students, please add your quotes and stories. We invite everyone to make a donation so that we can reach more teachers with these lessons.
Jump to: People's History Curriculum •  Civil Rights Movement • Teaching Climate Justice • Abolition Movement and Resistance to Slavery •  COINTELPRO • Teaching Reconstruction • The People vs. Columbus, et al. • The Constitutional Convention Role Play • U. S. – Mexico War • A People's History of the United States • This Day in History series
People's History Curriculum

These comments are about the overall impact of teaching people's history. The sections that follow are about specific people's history lessons.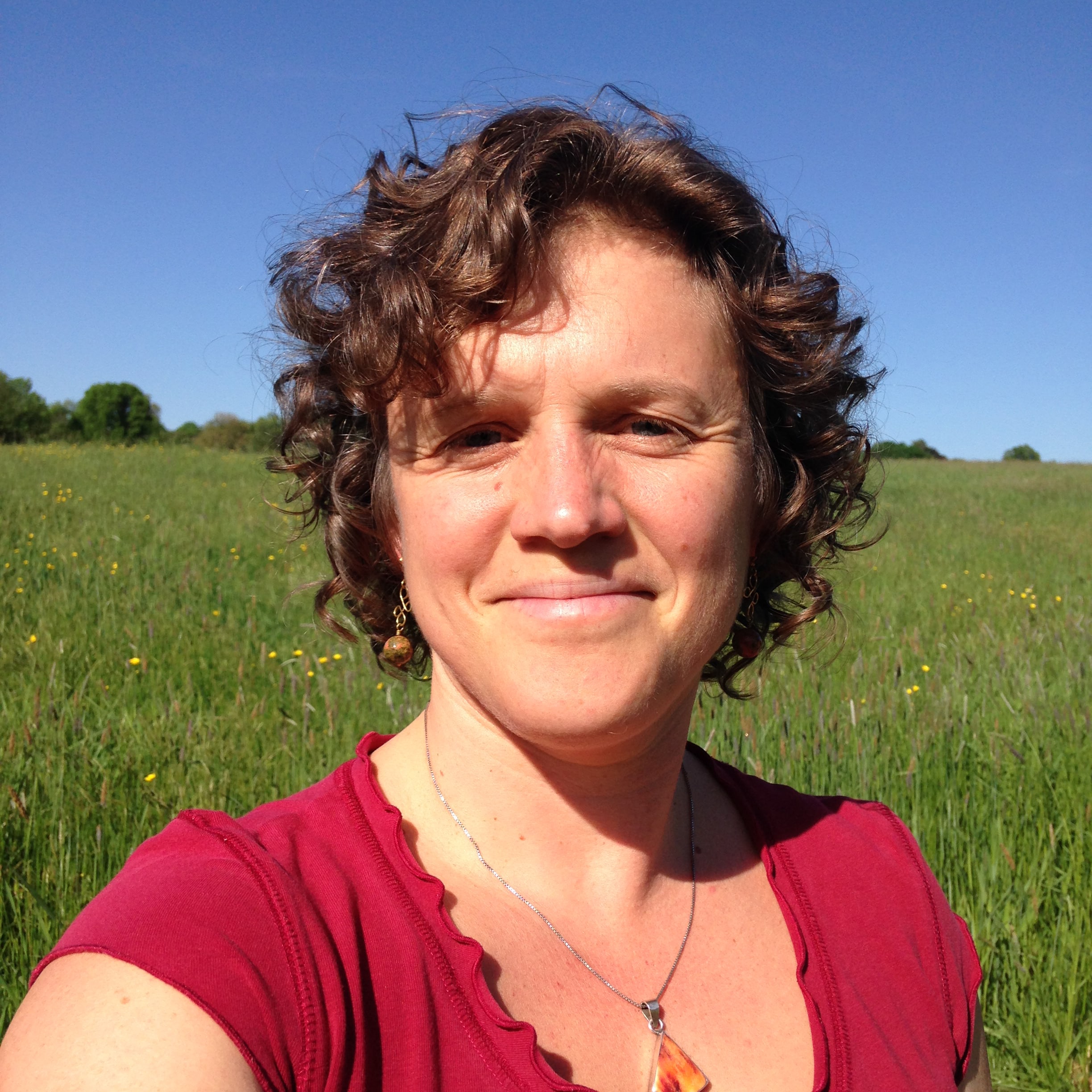 I use Howard Zinn's seminal text, A People's History of the United States, as well as resources from the Zinn Education Project, because they engage students well. I appreciate that the Zinn text posits provocative ideas which facilitate student engagement and excite students to debate ideas. By focusing on many of the ordinary people through history, students connect to ideas of justice and a history they often feel speaks truth to them. Zinn's critical thinking and analysis helps students feel motivated to learn more.
—Joanna Morse
Middle and High School History Teacher, Greenfield, Massachusetts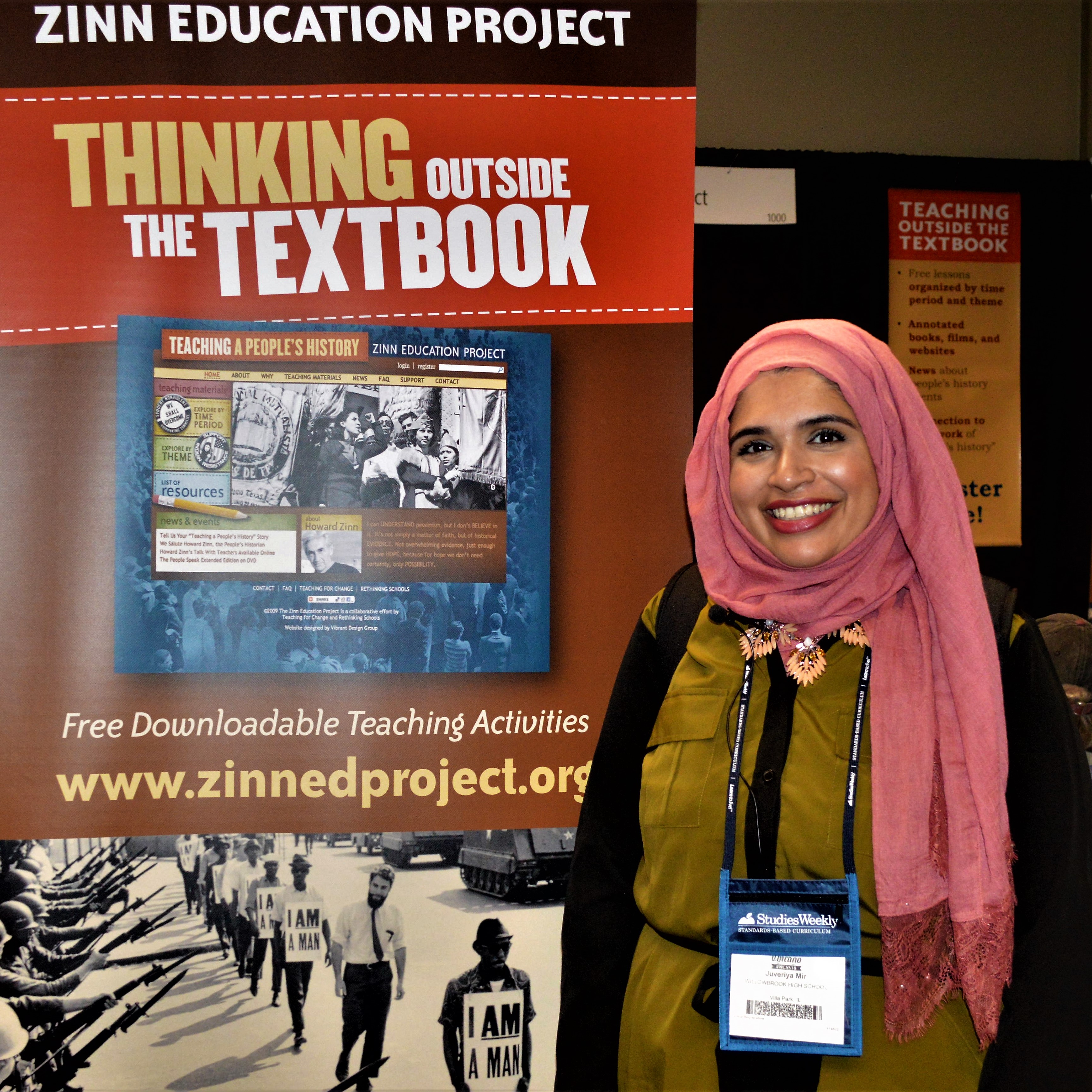 The Zinn Education Project helps me bring multiple perspectives in my classroom and allows me to teach history fairly and accurately. Our history is not perfect, it's progress. We won't move forward without understanding the full picture of our past.
Textbooks alone cannot provide that. Resources like the Zinn Education Project give us a window into the past that helps teachers explain the view from the shore and the view from the boat for example.
—Juveriya Mir
High School Social Studies Teacher, Villa Park, Illinois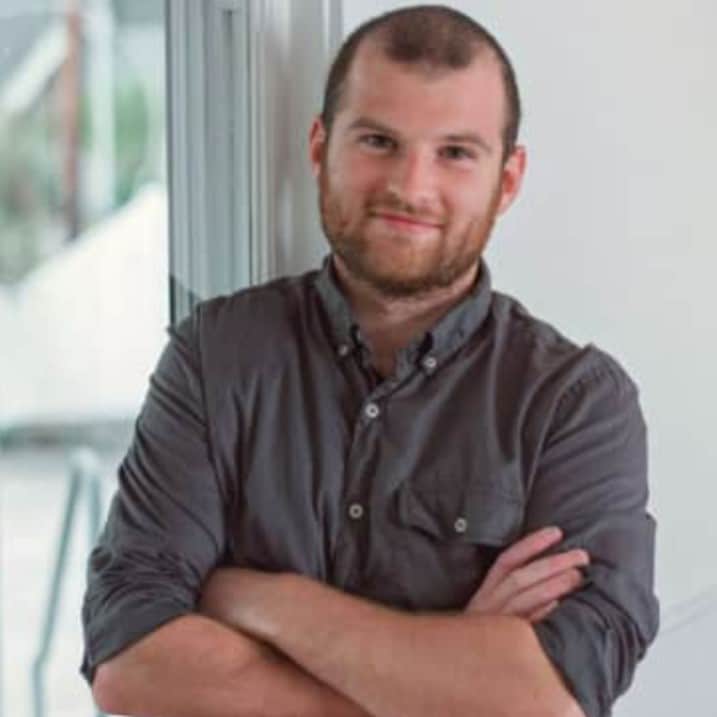 Three years ago I joined a Teaching for Black Lives study group and have been using the Stories from the Climate Crisis: A Mixer lesson and Reconstructing the South: A Role Play ever since. The lessons are engaging and have my students consider perspectives that they would not usually be exposed to. I was even able to take the Climate Change Mixer and use it to create similar assignments for other subjects or lessons that the students liked. In my experience, the Zinn Education Project encourages students to think and problem solve based on their own ability to reason. These valuable skills can carry beyond the classroom and help make for responsible citizens out in the world.
Furthermore, students have enjoyed reading Sugar, Half American, and Paradise on Fire. These stories add visibility and diversity to the classroom — something that is often hard to come by and hard to afford as a public education teacher. Anything and everything that the Zinn Education Project shares with a classroom is a vital component of that class going forward.
—Colten Fox
High School Social Studies Teacher, Washougal, Washington
There's no way I could be as effective in pushing students' thinking and getting them to critically question the otherwise accepted narrative of history without the resources and ideas provided by the Zinn Education Project. It continues to push my own thinking of how to present and examine history.
—Greg Smith
High School Social Studies Teacher, Chicago, Illinois
The Zinn Education Project is rich in primary sources that help me supplement my lessons.
—Jennice McCafferty Wright
Middle School Social Studies Teacher, Columbia, Missouri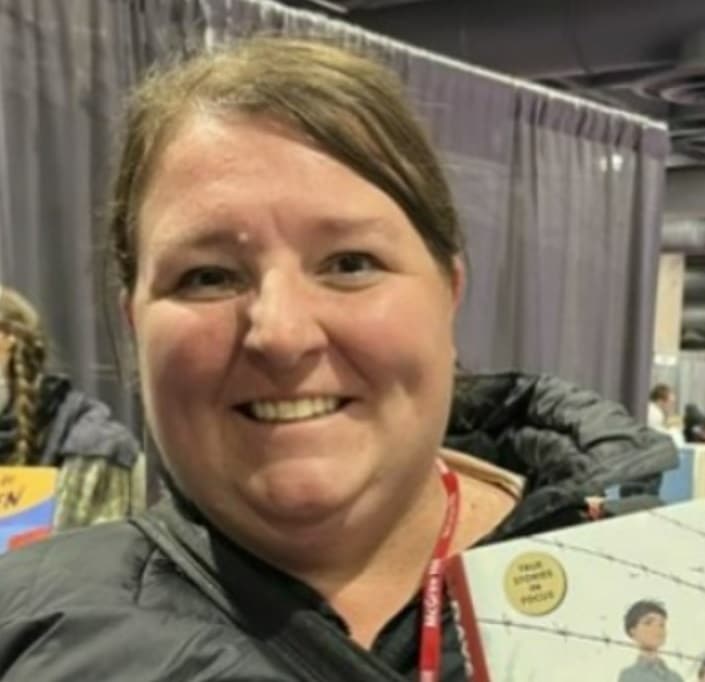 My students live in a rural, high poverty, homogenous town. They have generational beliefs that are often tough to crack. My goal with them is to give them all the information and let them decide how they are going to use it.
Students love Zinn Education Project lessons because they give a narrative of history that they have never heard before. They find them interesting and add a piece to the puzzle that is U.S. history.
—Jessica Colburn
High School Social Studies Teacher, Bend, Oregon
I always point my teacher candidates in the direction of the Zinn Education Project materials. They are honest, courageous, and necessary for powerful social studies learning.
In particular, I'm very grateful for the materials that explore labor history and environmental issues as high quality curriculum resources on these topics are hard to find.
—Jenni Gallagher
College Social Studies Teacher Educator, Raleigh, North Carolina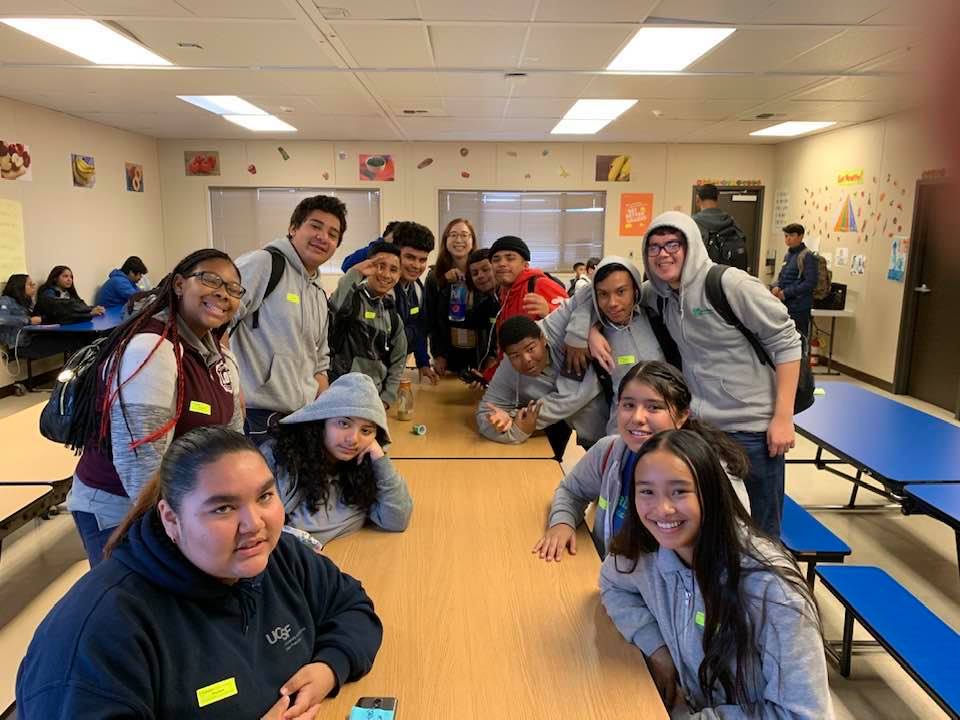 I have used the Zinn Education Project's lessons almost weekly in my classroom! We began with a unit on Reconstruction, where we utilized the curriculum guides shared by Zinn. Not only was it academically rigorous and challenging for my students, but it reflected historical themes and questions they had always wondered about, but never learned about.
From reading the "Price of Paradise" on Hawaii's colonization, to reading Vietnam's Declaration of Independence from France and the U.S. entry into war, to engaging in the numerous simulations (my students' favorite!) about historical events like segregation in How Red Lines Built White Wealth, the Zinn Education Project's lessons continue to encourage my students to question the history they are taught in school.
They have learned not to take anything at face value, and they continue to take this level of questioning and critical thinking beyond the classroom. I am so thankful to Zinn to providing resources to me as an educator that speak to my students' historical oppression and give them tangible ways to fight back against the sanitized versions of history given to them.
—Madeline Alvendia
Middle School Social Studies Teacher, Richmond, California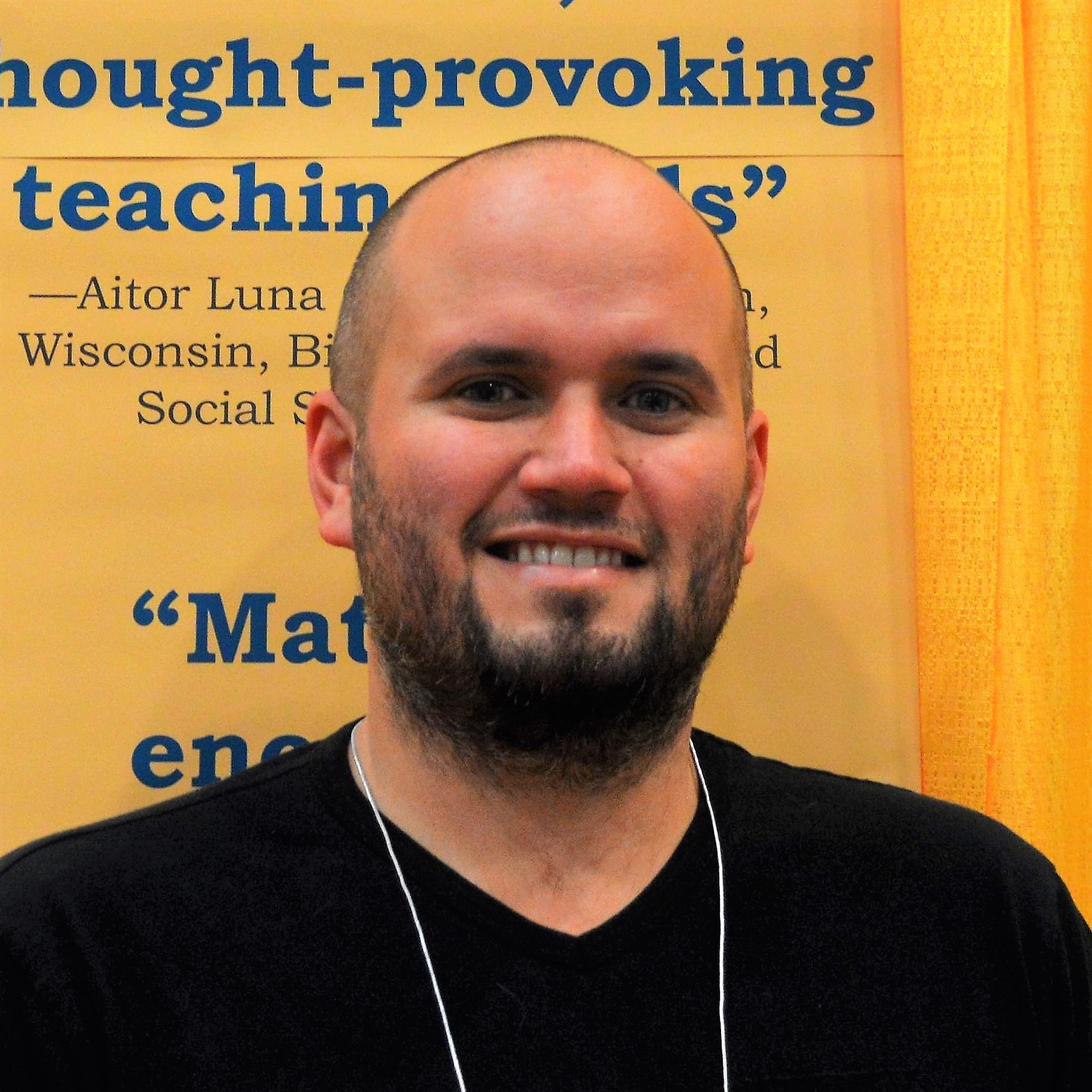 The Zinn Education Project is my compass in a sea of corporate textbooks, packaged common core curriculum, and standardized testing.
My entire curriculum is based on lessons that can be found on the Zinn Education Project.
—Chris Buehler
High School Social Studies Teacher, Portland, Oregon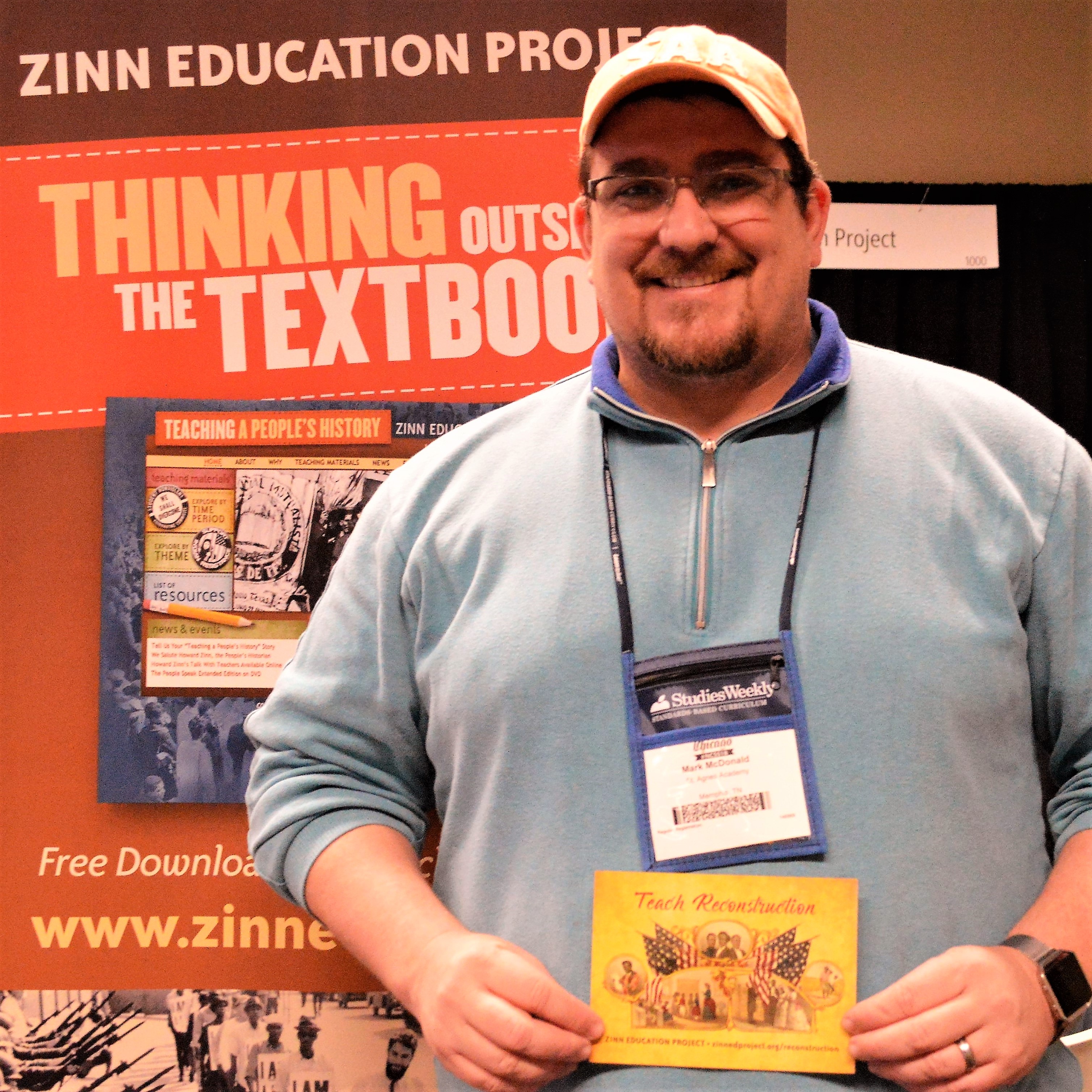 To the Zinn Education Project, I can only say thank you — thank you for insisting that we teach marginalized voices and time periods, for providing us key resources that make our jobs in the classroom easier, and for challenging us to always question the reasons behind the material we choose the teach.
—Mark McDonald
High School Social Studies Teacher, Memphis, Tennessee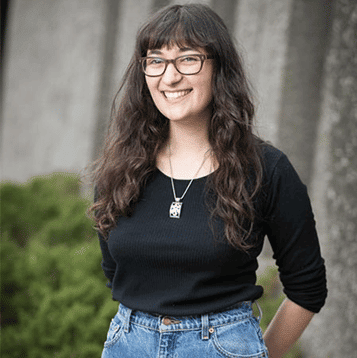 I use Zinn Education Project resources in my classroom all of the time! They allow me to infuse social justice throughout everything I do in an easy-to-manage way, which is everything to me in this wild pandemic time. Thank you for all that you do!
—Aurora Rojer
High School Humanities Teacher, Ithaca, New York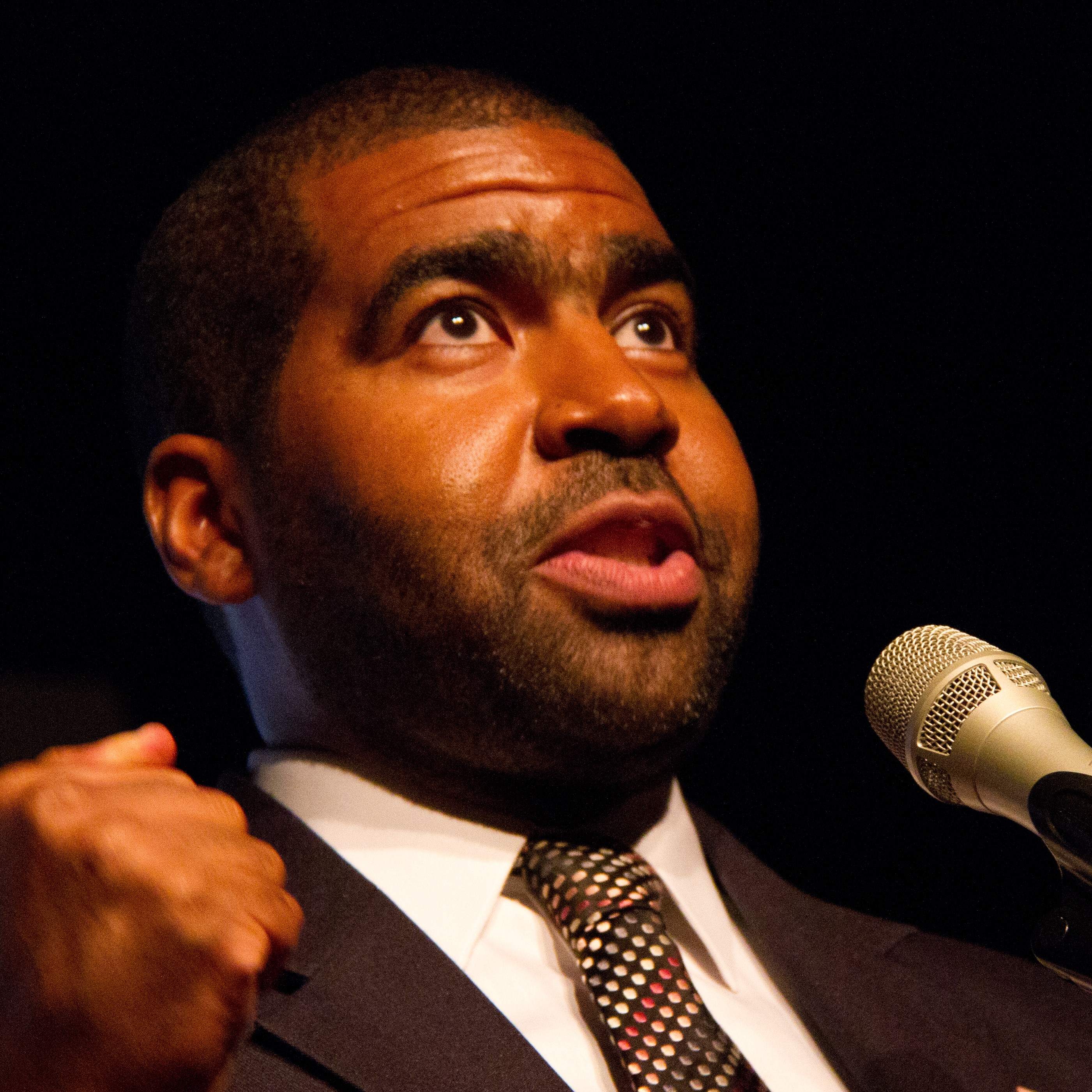 As a teacher, the Zinn Education Project website is invaluable because it provides activities that directly relate to A People's History. Last week we did The People vs. Columbus, et al. which places all the parties involved in the arrival of Columbus on trial for the murder of the Tainos. The activity was so interactive that teachers from other classrooms had to ask us to quiet down. Students were able to better understand the motives and consequences behind the arrival.
Even though A People's History can be a bit difficult for some students, the activities on the Zinn Education Project website makes the content accessible regardless of their reading level.
—Julian Hipkins III
HIgh School Administrator, Washington, District of Columbia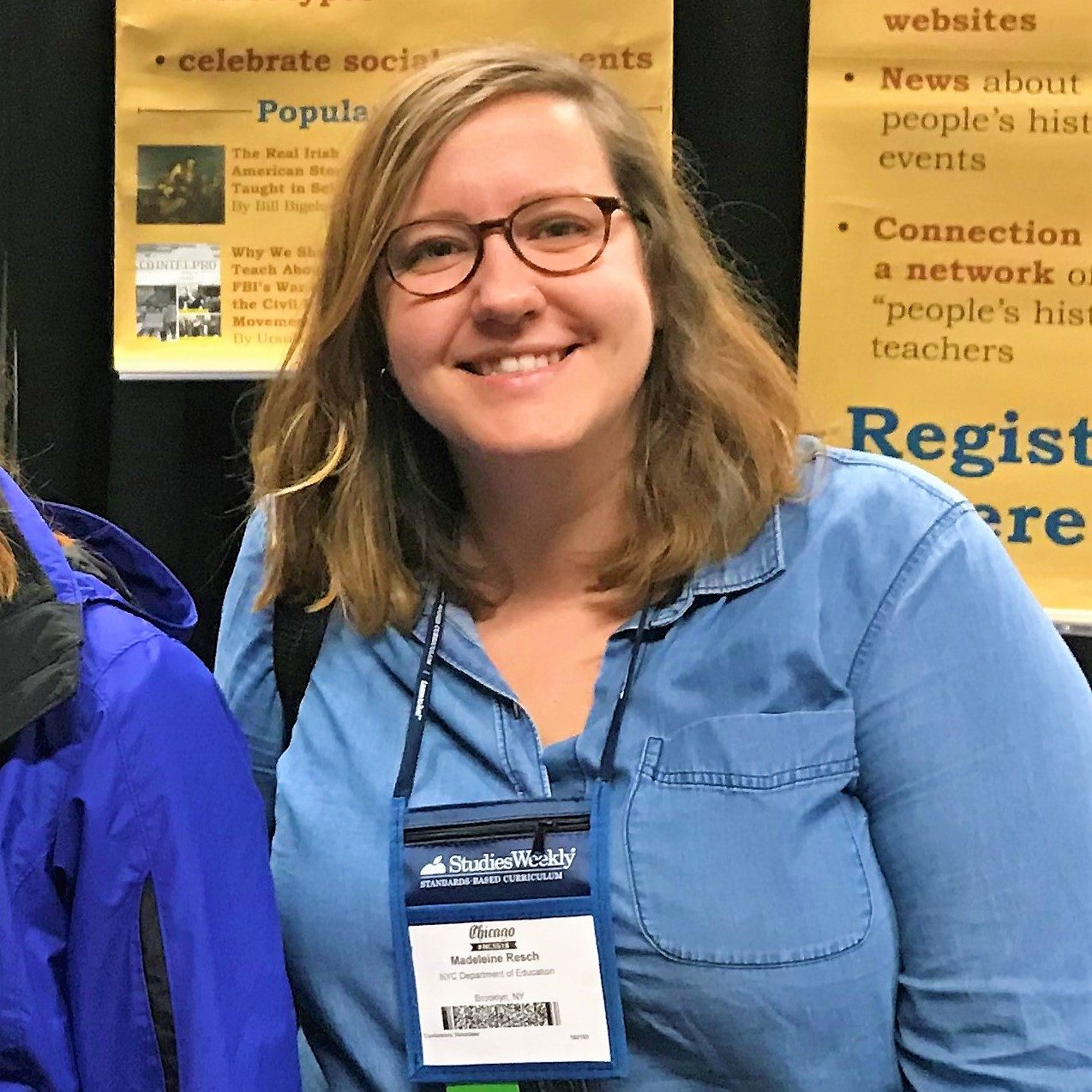 I've used a few of the role play activities from the Zinn Education Project over the past few years. I keep going back to them because they work!
The Constitution Role Play and The People vs. Columbus are transformative lessons in cultivating radical empathy and critical analysis in my students around early U.S. history. They inspire deep engagement and content retention.
—Madeleine Resch
History Teacher, New York City, New York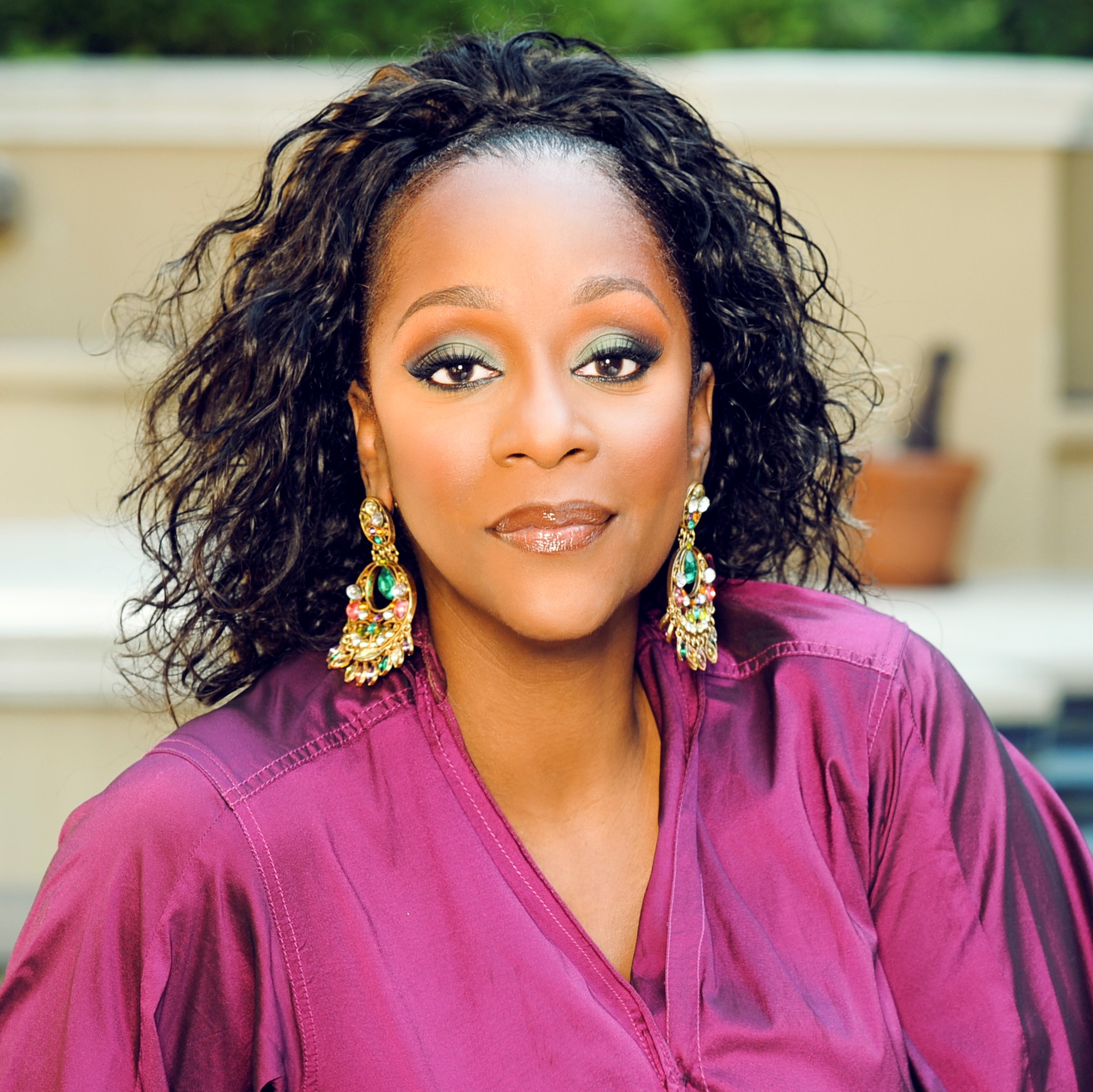 Thank you so much for the Zinn Education Project website. I discovered it while writing a paper for my Africana Studies college class and I've spent hours just being amazed at what I thought I knew about history.
Thanks for caring to illuminate minds!
History is one of the ways that enabled and empowered me to find myself early in junior high school. I had a history teacher who made one of the greatest impressions on me ever by throwing our history books in the garbage. Then she told us that she was going to teach us about us! She changed my life.  
—Regina Belle-Battle
Grammy Award Winning Performer, Atlanta, Georgia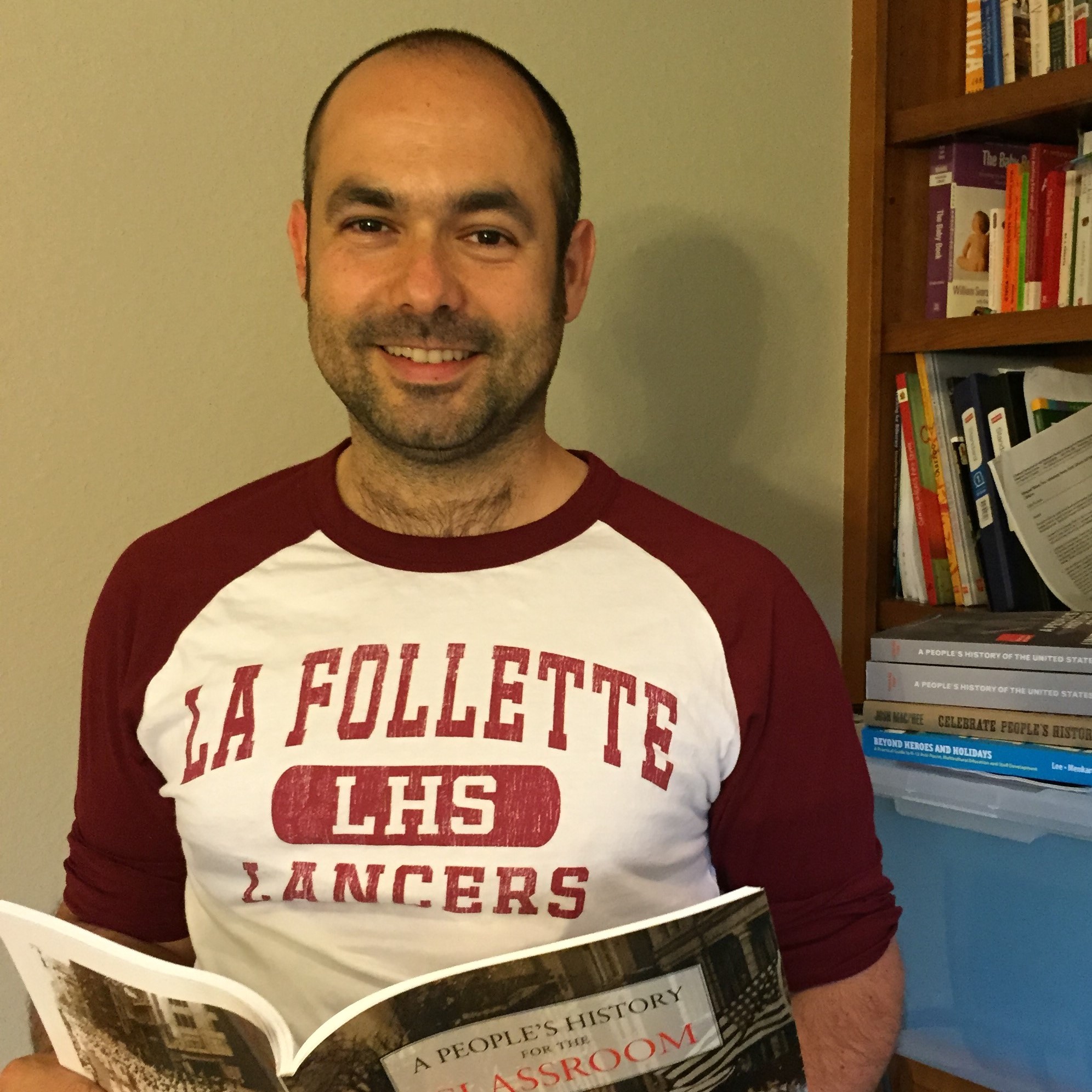 I signed up for the Zinn Education Project because I want my students to hear the voices and perspectives missing from traditional historical narratives and textbooks, and to develop a critical understanding and engagement that empowers them to change their world. The Zinn Education Project offers great, thought-provoking teaching tools to explore a fuller, richer history, and make history classes more engaging, more relevant.
—Aitor Luna Olivares
Social Studies Teacher, Madison, Wisconsin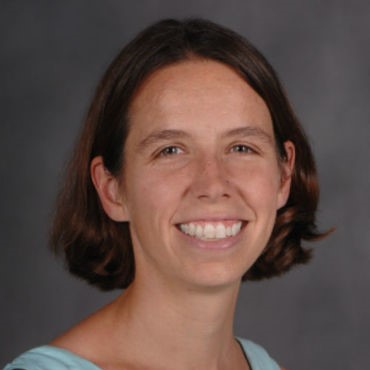 I needed an engaging way to teach history with manageable reading for my middle school special education students. The role plays I found on the Zinn Education Project website were perfect. We started off with The People vs. Columbus and at the end of the year students were still talking about it. The short role play descriptions and chance to debate the issue from many perspectives gave my students an accessible way to understand a complex and nuanced history and critique the standard story.
—Elizabeth Kenyon
Middle Special Education Teacher, Washington, District of Columbia
After searching online, and quite honestly, with not a lot of historical background, I came across your Zinn Education Project website and was COMPLETELY amazed by all of the neat information!! The lesson plans were specific and to the point, for any teacher to easily understand and share with students.
—Amber Crotts
Middle School English Teacher, Winston Salem, North Carolina
The Zinn Education Project gives students another lens with which to look at history. Students love alternate view points.
American history is not about how the elite did it all for Americans, but how the elite used the lower classes to build what we have!
—Rich Elsarelli
History Teacher, Gainesville, Georgia
The Zinn Education Project lessons provide an alternative perspective that broadens the students' thinking about a topic. They also provide a way for the students to engage with the material in a tangible way.
—Daniela Hall
Middle School Social Studies Teacher, Shoreline, Washington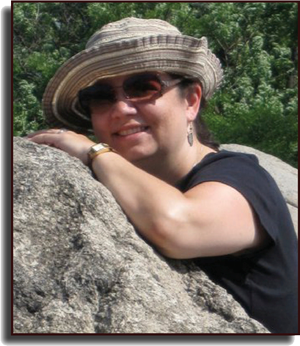 I have been teaching history in Boston for 16 years, and I strive to teach my students that they have a voice and the power to take action. No text helps me do that more than Zinn's A People's History of the United States and the supplementary materials provided through the Zinn Education Project. I find your materials to be well-crafted. For example, the role play activity where students take on the identity of people impacted by the U.S. – Mexico War generates excellent discussion each time I use it.
I use thought-provoking statements from Zinn's text in mini-debate activities, such as a spectrum line. For example, I will ask students to stand along a line ranging from "Strongly Agree" to "Strongly Disagree" in reaction to one of Zinn's statements. By simply standing, they express an opinion. Student volunteers will then share why they have taken that particular position.
One of my favorite moments using A People's History came this year when we read about the beginning of differentiation between indentured servants and slaves after Bacon's Rebellion. A student said, "If racism was purposefully created, it means that people can un-create it." I couldn't hope for a better realization, and it is for moments like these that I am excited to continue to use materials from the Zinn Education Project in my classroom.
—Amy Piacitelli
High School Social Studies Teacher, Boston, Massachusetts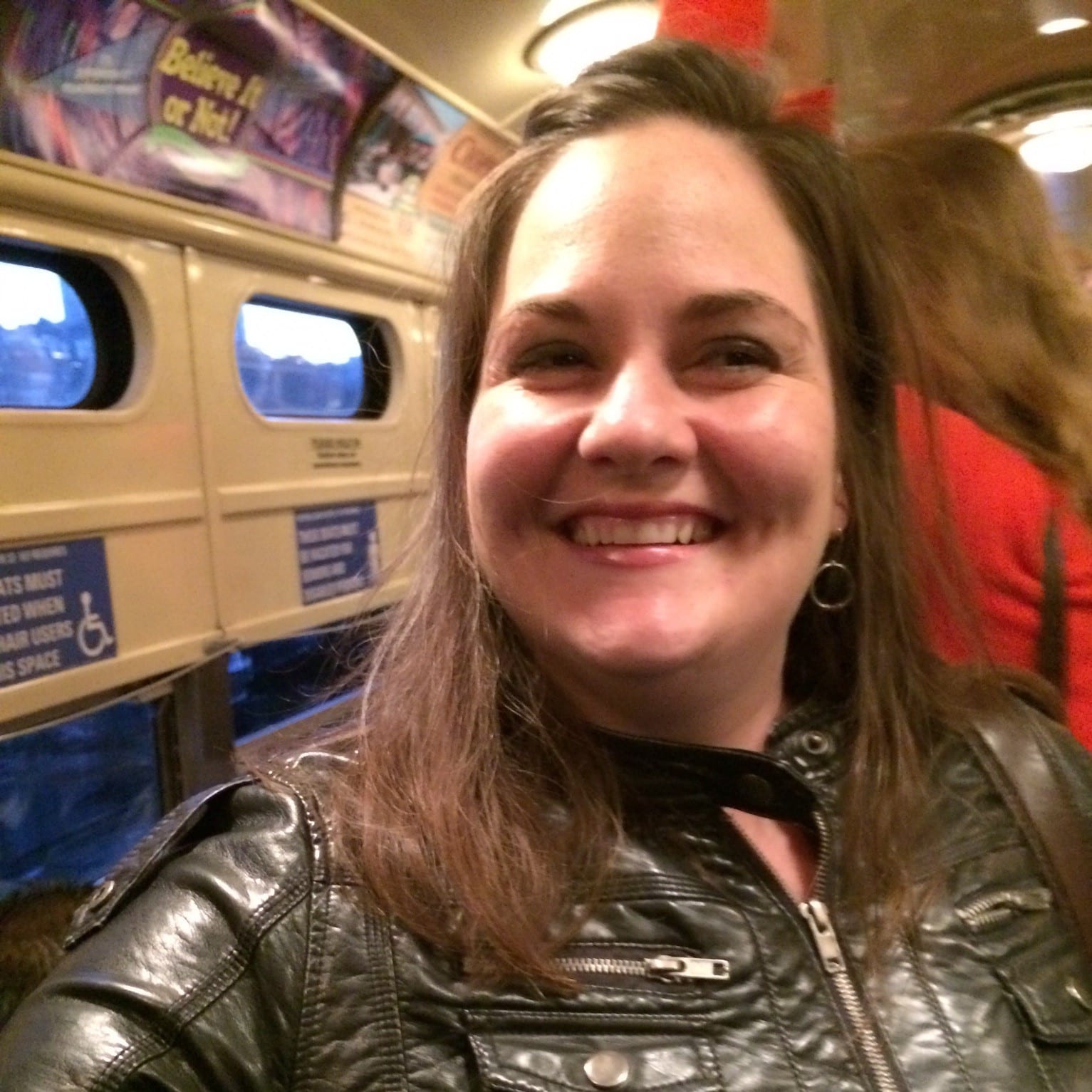 The Zinn Education Project lessons help me conceptualize teaching the whole story.
I know what material I both want and need to cover and, sometimes, how I want to expose students to it, but in the midst of daily teaching, it feels overwhelming to have to come up with brand new ideas by myself . . . why reinvent the wheel?
—Lindy Settevendemie
Middle School Humanities Teacher, Atlanta, Georgia
As their teacher, it has been amazing to watch students grow their critical thinking skills and get excited about history. They've explained to me that most history courses in their past have simply been a recitation of events and this is the first time history has come alive for them. It's an honor and a privilege to be a part of making that happen for them with the help of the Zinn Education Project.
—Justine Hecht
College/University Social Studies Teacher, Phoenix, Arizona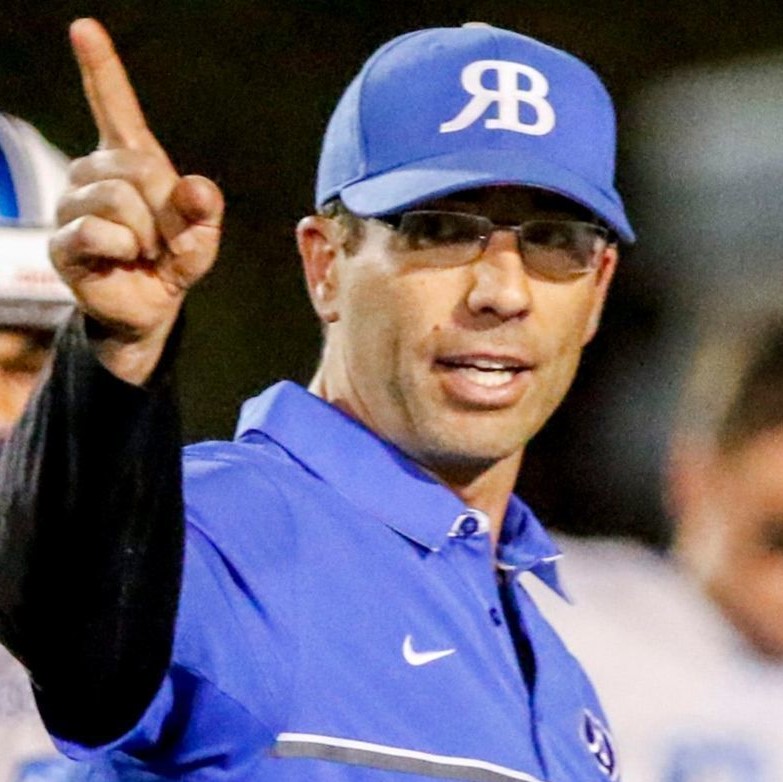 I read A People's History of the United States when I was in grad school and feel like a fire was ignited in my brain. It totally shifted the way I viewed history (and society in general) and of course has been the foundation of the way I teach history today. I came to the Zinn Education Project website in search of new ways to light a similar fire in my students.
—Tristan McCoy
High School Social Studies Teacher, San Diego, California
I teach people's history because it provides my students with buried but important perspectives on the history they assume they already know.
It is vitally important that young people discover that history is not the sole province of rich, famous, white, straight men (like Mitch Daniels, former governor of Indiana).
Instead, we can all contribute to the developments of our country. And, indeed, we all have!
—Franklin D. Oliver
High School Social Studies Teacher, Indianapolis, Indiana
Students question why they were never taught this, which I believe is the whole essence of the Zinn Education Project.
—Kevin Krumaker
Middle School Social Studies Teacher, Galloway, New Jersey
Students are now looking through a different lens to the class struggles and the conflicting motives that radiate within our country.
The Zinn Education Project has not just put together a wealth of great resources.
You've also taken the time to differentiate and activate the material. What this leads to is a richer classroom experience for both teacher and student.
—Brian Levinson
High School Social Studies Teacher, West Windsor, New Jersey
I LOVE IT!
I love that these lessons offer an alternative to Eurocentric textbooks.
I love the handouts and how easily I can change the lesson to fit my needs.
I struggle coming up with my own experiential learning lessons, and as a first-year teacher this website really helps me in multiple ways. I get to cater to different students' learning needs and it makes history interactive!
—Aniela Lopez Arceo
High School Social Studies Teacher, South Central Los Angeles, California
Civil Rights Movement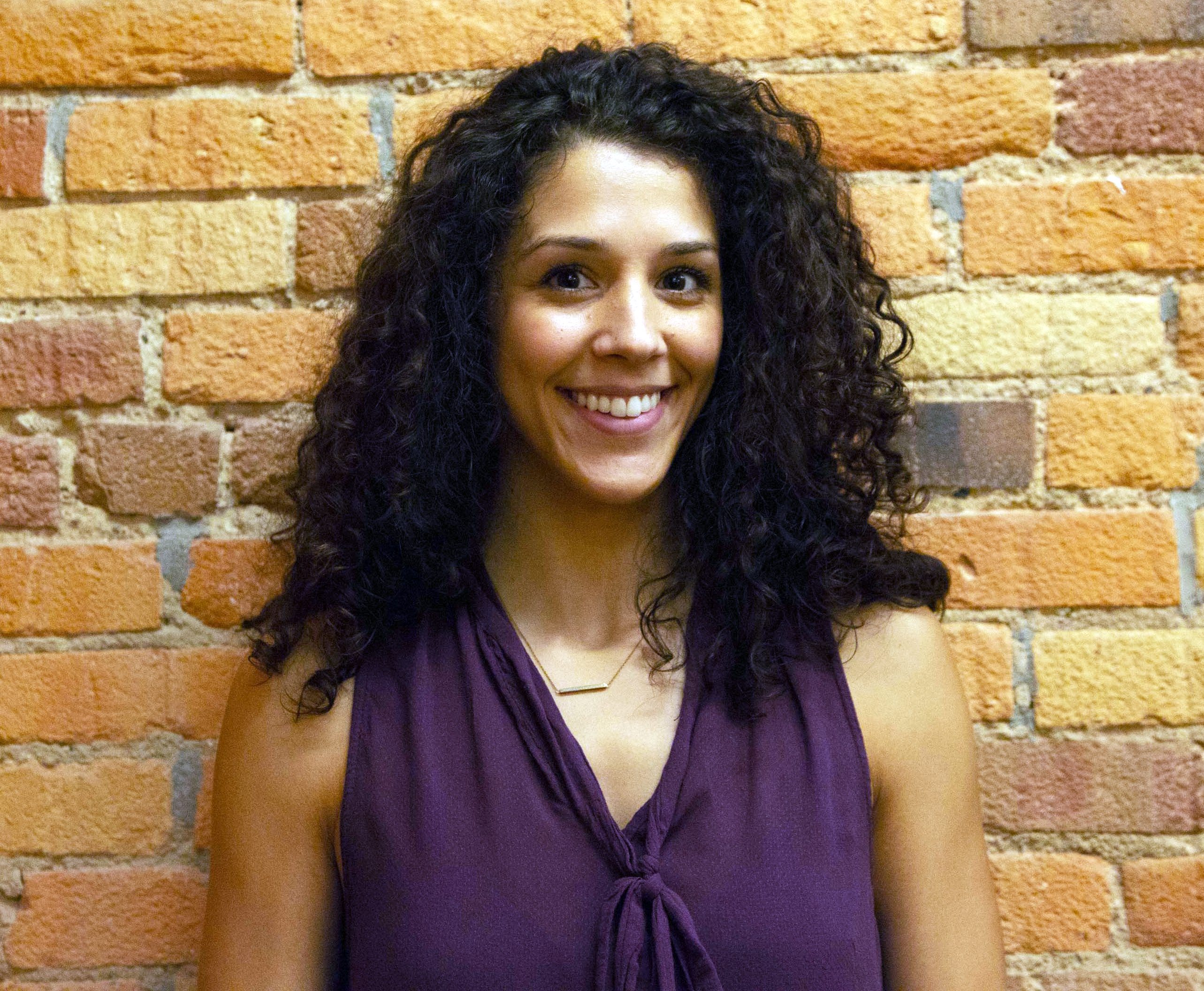 We did the Teaching SNCC lesson, where students have a SNCC (Student Nonviolent Coordinating Committee) meeting to discuss plans and make decisions based on real historical events. I wish people could see how the kids were really strategizing and getting into their roles as SNCC members.
It was so encouraging to me as a teacher to see my students understand the grassroots organizing of the Civil Rights Movement. However, it was even more rewarding to watch them engage with the material in a social, emotional, and critical way. They are not only learning history, they are learning skills that can be applied to real-life scenarios.
—Cristina Tosto
High School U.S. History Teacher, Gulfport, Mississippi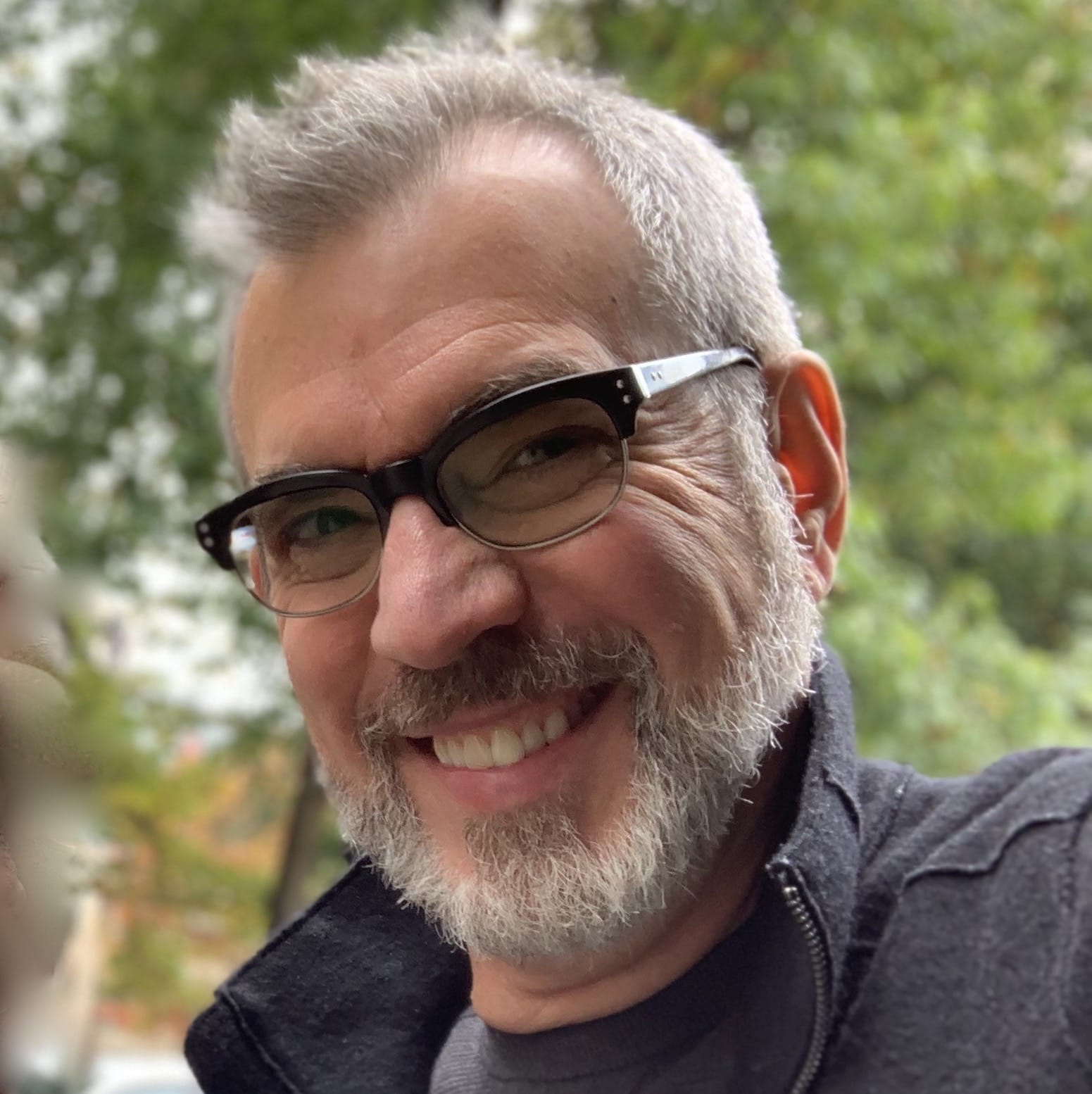 There are so many great elements to the Who Gets to Vote unit. Being a teacher educator, I decided to adapt the first and third lessons for my Master's in Teaching / Social Studies students. It took about one hour to teach. Teaching virtually over Zoom, here was my procedure:
Open with them brainstorming on a shared Jamboard "What should be the requirements for voting in the United States?"
Then, brainstorm some categories of people who have been targeted with voter suppression.
I broke the class into 3 groups and asked them to brainstorm regulations that would suppress targeted groups of voters.
The mixer role play was next. I had prepared a condensed list of roles and assigned one to each student.
Students met in breakout groups to discuss their roles and how any of our new regulations impacted their right to vote.
Session ended with an open discussion of what they've heard on the subject of voter suppression in the 2020 cycle.
My students were deeply engaged throughout the lesson and it generated much discussion. It was interesting for them to consider some of the suppression techniques done by different groups and the extent to which they were based on real-world examples.
—Peter Pappas
College/University Social Studies Teacher Educator, Washington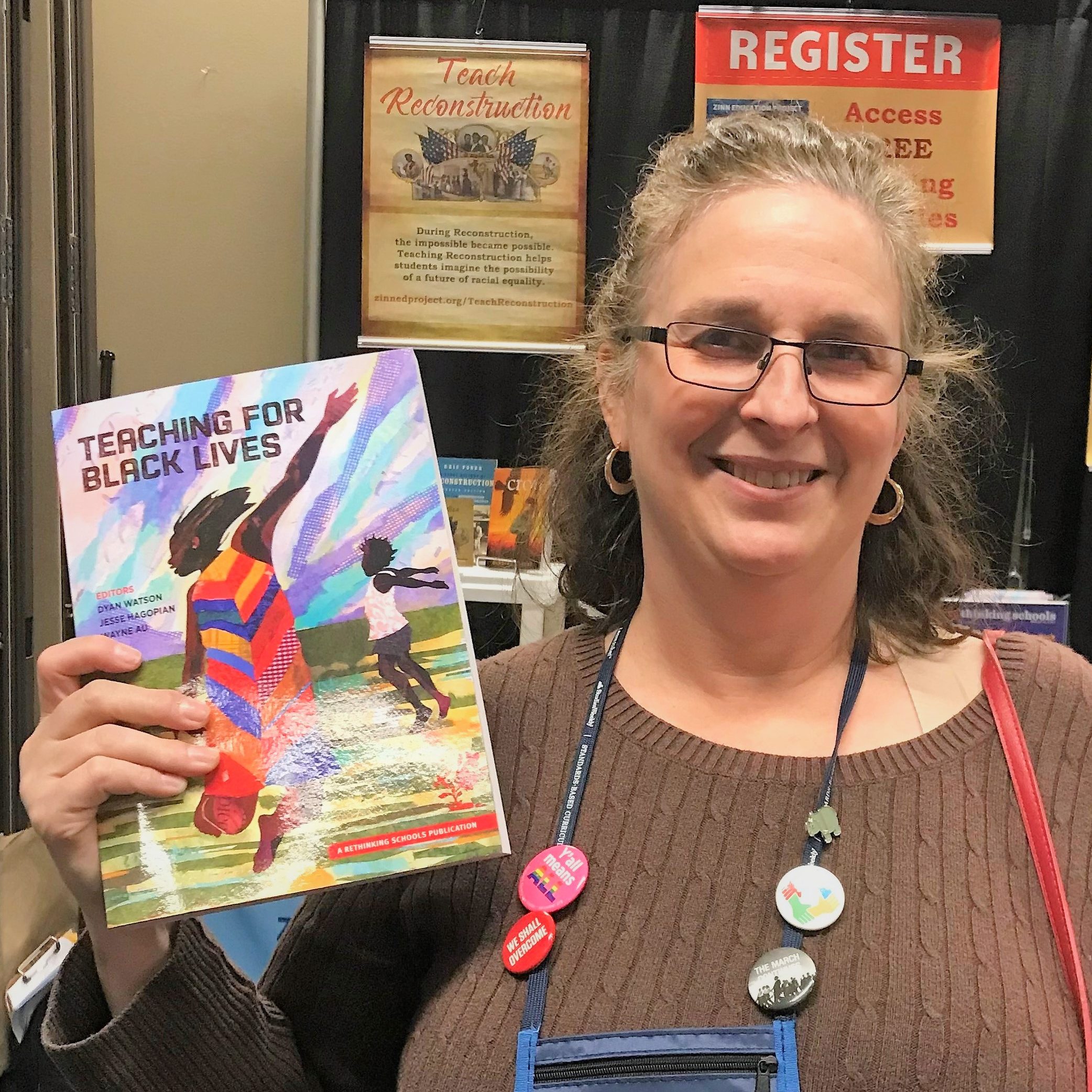 The Teaching for Black Lives book is part of my Civil Rights unit. Using Zinn Education Project and Rethinking Schools activities, students were excited to see themselves in the history. Then, they could make critical connections between the past and the present.
—Whitney Blankenship
Social Studies Teacher, Providence, Rhode Island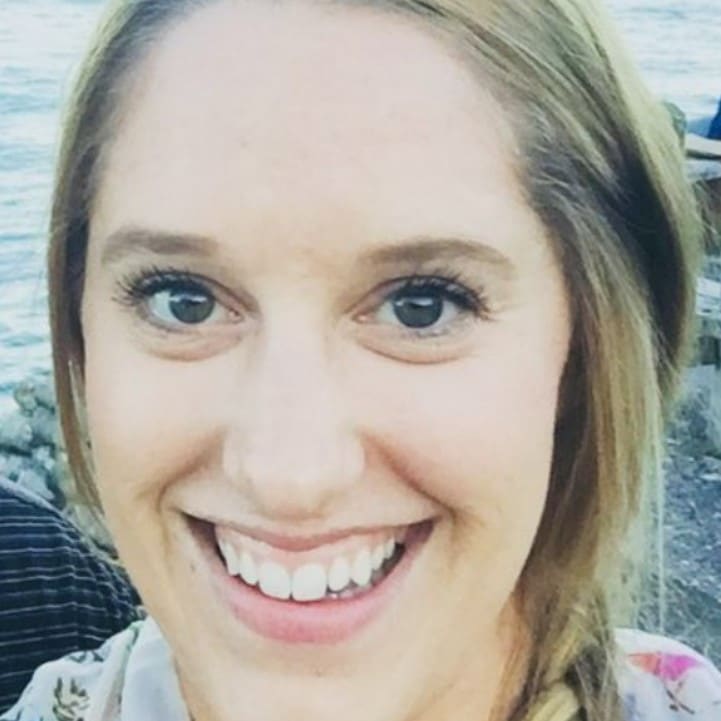 I used Linda Christensen's Stealing Home lesson and my students LOVED IT! Many connected to this lesson on a personal level. It is a huge piece of getting them to understand the human side to complicated (and boring) government issues.
Housing discrimination and other forms of systemic racism/classism are all themes I touch upon many times throughout the year, but particularly in looking at Civil Rights Supreme Court cases… I work through with students some of the options of the federal government and ask the big question "in what situations should our federal government use its rank over state governments?"
Once students better understand these topics through more personal narratives like Christensen's, it is something they are passionate about post-lesson and they love discussing how these issues still exist today and how we might go about changing them (whether that's at the federal level or not).
Students gain so much by being able to make personal and lifelong connections to issues involving our government.
—Megan Briere
High School Social Studies Teacher, Las Vegas, Nevada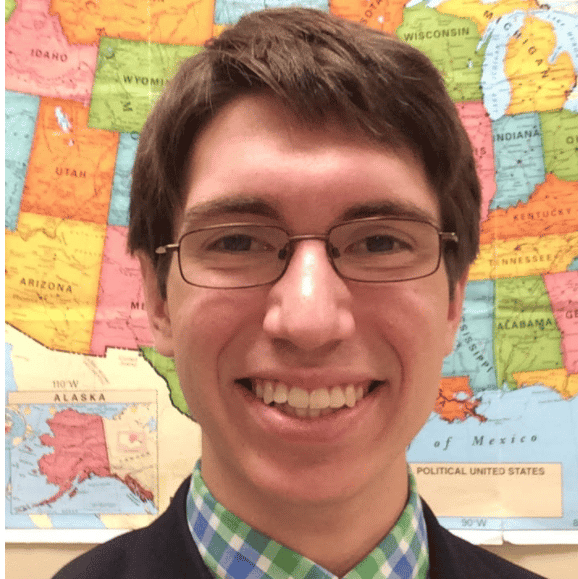 I used the first lesson in the unit, Who Gets to Vote? Teaching the Struggle for Voting Rights in the United States, in my United States government course. It fostered great conversation and insight for my students in considering the importance of voting and factors that hinder voting (especially educated voting). My students hadn't much considered the importance of voting, and some were despairing about the worth of their vote following my lesson on the Electoral College.
Fannie Lou Hamer's excerpts, especially the second excerpt, revealed to my students something that they hadn't previously considered: while they didn't see value in their vote, they hadn't considered the challenges that have historically and contemporarily prevented citizens from the ability to vote in the first place.
This lesson led my students to reconsider the value of their voice in federal and local elections. I taught it on election day and I believe that it inspired many of them to vote in the election, some of whom left for the polls straight from school! Thank you, as always, for your great resources!
—Mike DeSalvo
High School Social Studies Teacher, Lakewood, Ohio
(See our Civil Rights themed materials.)
Teaching Climate Justice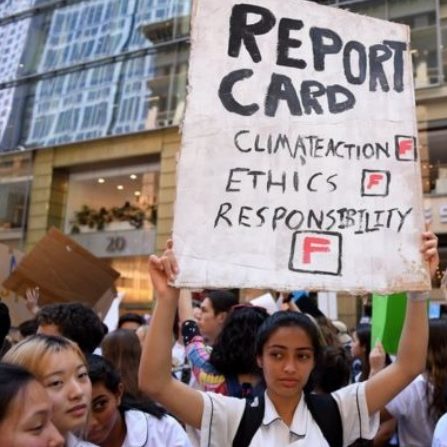 I use the lesson, Meet Today's Climate Justice Activists: A mixer on the people saving the world as part of my unit on climate change. In my unit, we asked "what is justice" and what it means in regard to climate change. One of the goals of our school is for our students to "take action," so this lesson gives them role models on how to take action in regard to climate change.
I used it with three of my classes, 125 students total. The students responded well to playing roles including Eve Miller,  Harry Smiskin, Victoria Barrett, AOC, Kathy Jetnil-Kijner, Mishka Banuri, Linda Garcia, Hannah Jones, Simmone Ahiaku, Henry Red Cloud, Joanna Sustento, Lucie Atkin-Bolton, Greta Thunberg, Arturo Massol-Deya, Xiuhtezcatl Martinez.
The directions in the lesson were helpful in making the time productive, and I liked the concept of a mixer as the setting for the lesson.  At my school, we use a variety of strategies from "The Strategic Teacher" and SRI, but I have never used a mixer before. It was a nice variation that added novelty to the lesson structure, and the students responded well to it.
—Scott Browne
High Social Studies Teacher, San Antonio, Texas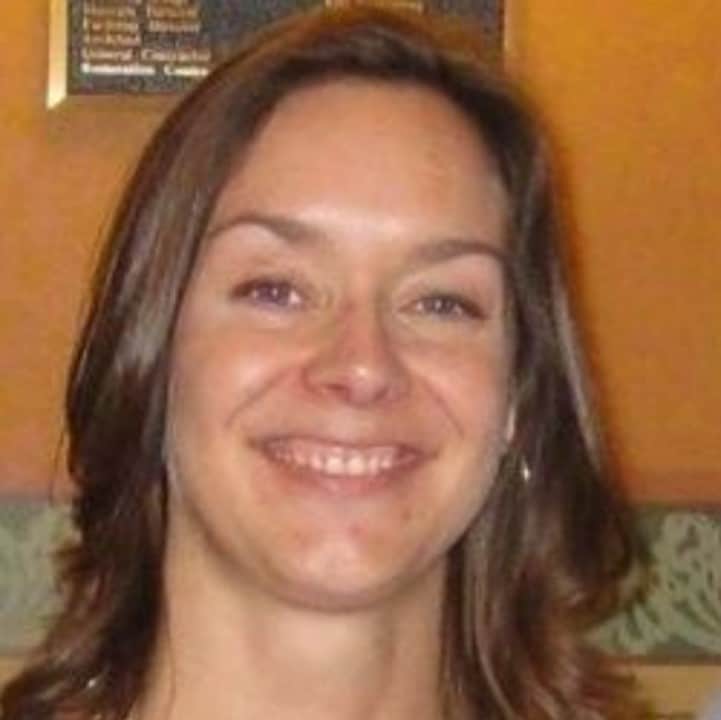 As a teacher educator, I use the Climate Change mixer and the Young People's Conference on Climate Change in order to support my students' understanding of how colonialism, globalization, and climate change intersect today. The activities help my students, who are pre-service teachers, to connect science to social studies in meaningful ways and to teach in interdisciplinary and critical ways.
We often build on the two lessons by developing a TourBuilder narrative to emphasize narrative and geography, and have also included PBS's interactive "The Last Generation." This site provides a face to people like those under discussion in the Climate Change Mixer and also steps us into discussions of climate change displacement and immigration as well as other economic/political consequences that may seem unrelated.
Having access to these resources has been beneficial in a lot of ways and has greatly enhanced our teaching and learning in relation to climate change.
—Christin DePouw
College Social Studies Teacher Educator, Green Bay, Wisconsin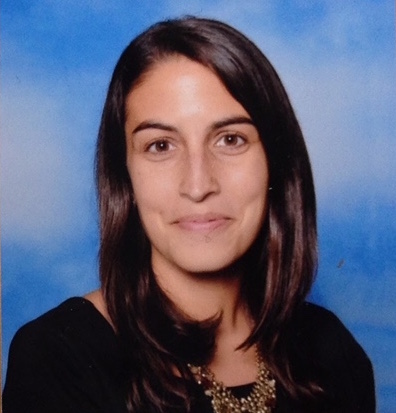 During the Mystery of the Three Scary Numbers: A Climate Change Teaching Activity, my students were uncomfortable, but determined to figure out what these three numbers of climate change meant.
As they worked collaboratively, I watched lightbulbs turn on in their minds when they put all the evidence together. When I asked my class for their thoughts, one student simply said, "I'm angry."
The class discussion quickly became a brainstorm for what actions they can take to make a change. They are realistic, taking personal responsibility, in the face of these stark numbers.
Thank you, to the Zinn Education Project, for putting climate change into perspective in my classroom.
—Rabiya Kassam-Clay
High School Social Studies Teacher, Los Angeles, California
I used the Zinn Education Project's Climate Change Mixer in a problem-solving project with my 8th grade science students, where I had students work in teams to create an essential question around one of the UN Sustainable Development Goals. Then, they had to propose a solution to address their question. They needed to be able to identify various stakeholders and whose interest was being served by their solution.
Once students had their questions, my school's librarian and I collaborated to have the students engage in the Climate Change Mixer. The different experiences and perspectives of the individuals represented in the mixer activity really resonated with the students. They were highly engaged during the activity, and were able to identify new insights that they gained from their conversations while in the roles.
When they returned to the sustainability questions, the mixer activity helped students identify who is, and who is not, being considered and impacted in their projects' solutions.
—Sally Meneely
Middle School Science Teacher, San Francisco, California
Who's to blame for causing the climate crisis? Ss explore this ? in an experiential role playing activity from @ZinnEdProject called "The Climate Crisis Trial." Five "defendants" are on trial for the role each played in causing climate change. High-level engagement and thinking! pic.twitter.com/Wuy1bVG5v3

— Brett Benson (@MrBensonNMS) May 3, 2022
Read more classroom stories by educators in the Climate Justice materials, including Meet Today's Climate Justice Activists, 'Don't Take Our Voices Away': A Role Play on the Indigenous Peoples' Global Summit on Climate Change, and the Climate Change Mixer, or view our collection of Climate Justice testimonials.
Share your Teach Climate Justice classroom story with the Zinn Education Project to receive a free book.
Abolition Movement and Resistance to Slavery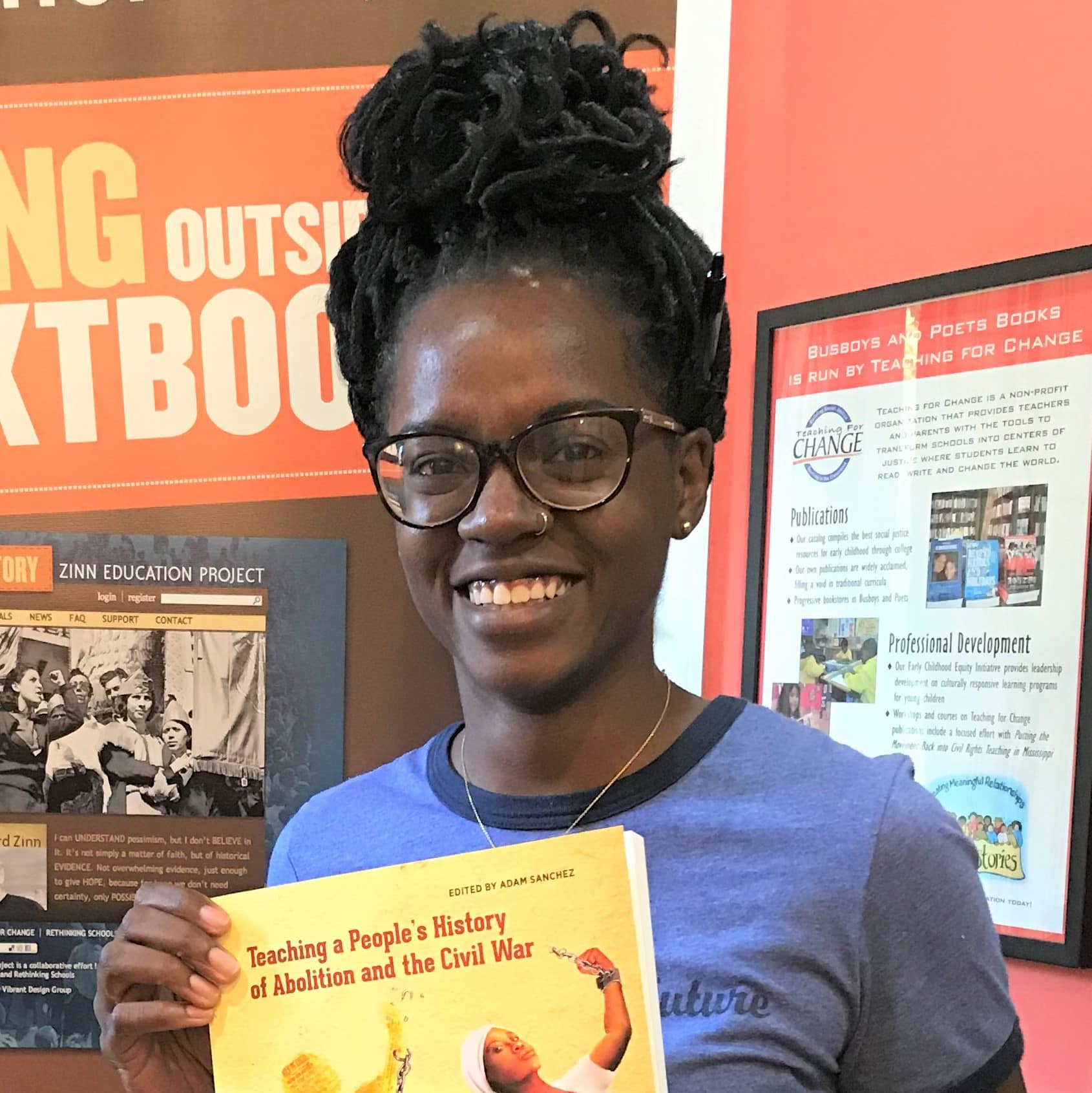 Last year, I wanted my students to have a deeper understanding of the legacy of resistance before, during, and after the Civil War. So, I decided to teach the Poetry of Defiance lesson. I wanted to dismantle the idea that African Americans were bystanders in the fight against oppression.
The lesson was so well-received and sparked such great dialogue amongst my students that now I am attempting to use at least one Zinn Education Project lesson during every unit. . . . Continue reading
—Caneisha Mills
Middle School Social Studies Teacher, Washington, District of Columbia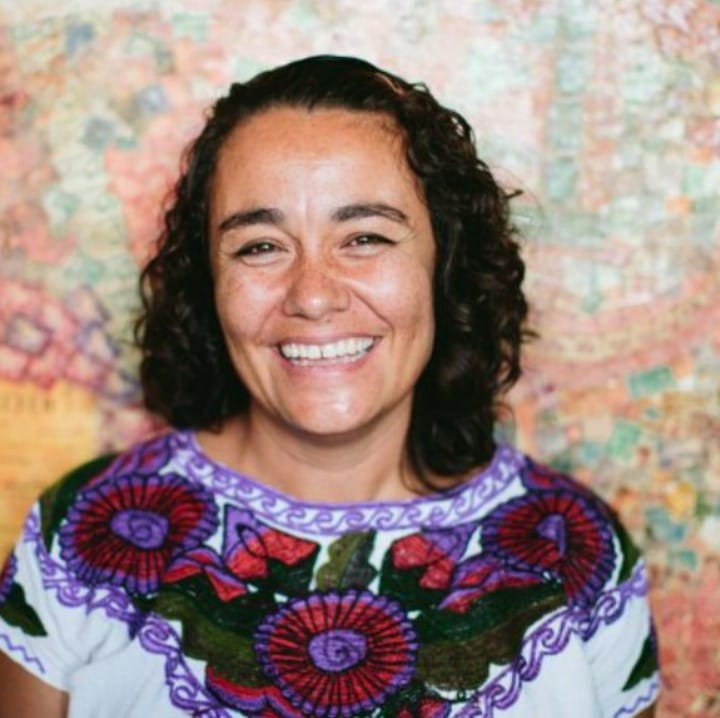 I used the Black Abolitionist biographies in a lesson where my students explored and learned about resistance to the institution of slavery before the Civil War.
First, we established norms around vocabulary, words that we would use to speak about slavery to shift the language away from dehumanization. Then, we listened to historical narratives from the Museum of the African Diaspora archive from the museum in San Francisco. We looked at the abolitionists' biographies on the Zinn Education Project website and had a "tea party" where students discussed the person they read about. Finally, we watched the PBS special on William Still and ended the unit with a field trip to see the film Harriet.
—Amy Argenal
High School Social Studies Teacher, San Francisco, California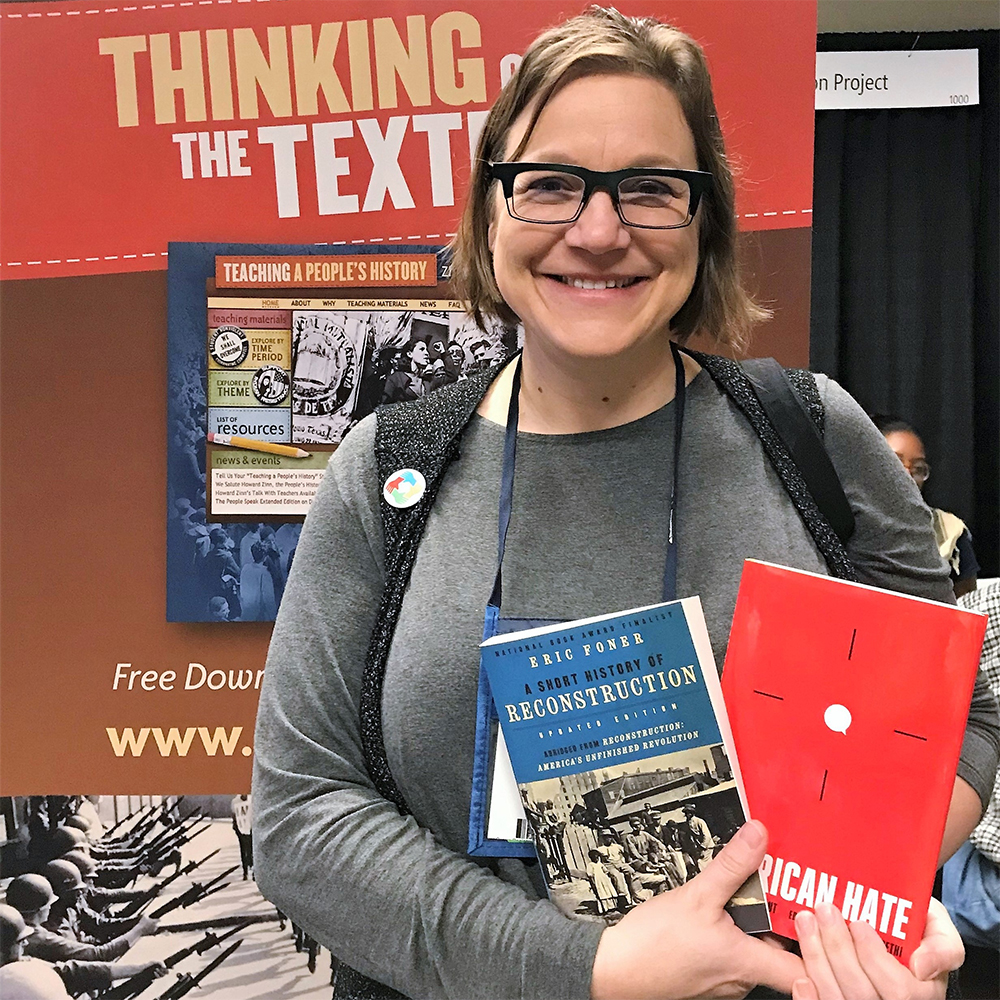 Adapting Adam Sanchez's lesson, Poetry of Defiance: How the Enslaved Resisted, for online learning was a labor of love. The Rethinking Schools/Zinn Education Project's mixer activities have been a catalyst for understanding in my classroom; I couldn't imagine any space — even at a distance — that didn't include that power.
The first hurdle to overcome was the difference in participation between a captive audience in class and students logging in when they can at home. There are the logistics of asynchronous participation which come from any online learning scenario. And there is particular care to be taken specifically during the COVID-19 outbreak, when families are experiencing stress and upheaval at home. . . . Continue reading

—Rachel Toon
Middle School Social Studies Teacher, Ann Arbor, Michigan
This is my first year using Zinn Education Project after learning about it in my grad program in Chicanx Studies at California State University, Northridge. I was nervous about moving from 20 years in 5th grade, teaching multiple subjects, to my first year teaching 8th grade ELA & History. The Zinn Education Project was exactly what I was looking for, which is to be able to make history come alive in the classroom and to tell the stories of all voices in history.
Our class wrote "Write That I" poems that brought us all to tears after learning about the resistance of the enslaved. We've re-enacted the Constitutional Convention, joined and held meetings as members of the American Anti-Slavery Society, and are currently preparing to plea to President Jackson about moving the Cherokee and Black Seminoles west to Oklahoma. Our students are engaged, angered, driven, and eager to learn and I can't thank this project and all the hard work that's gone into writing these lessons enough. I also can't help but thank all of the voices of the people throughout history that have been ignored, overlooked, displaced, or killed in an effort to keep history one-sided.
—Belen Carrasco
Middle School Social Studies Teacher, Bakersfield, California
COINTELPRO
The People vs. Columbus, et al.
Constitutional Convention Roleplay
Read more comments from teachers about the Constitutional Convention role play.
U. S. – Mexico War
A People's History of the United States
This Day in History series