On the Dec. 8, 2009 broadcast of Democracy Now!, Amy Goodman asked her guest, 15-year-old Mohamed Axam Maumoon, youth ambassador from the Maldives Islands to the U.N. climate talks in Copenhagen, for a message to young people everywhere about what climate change meant to him.
Without hesitation, Axam turned to the camera and asked, "Would you commit murder . . . even while we are begging for mercy and begging for you to stop what you're doing, change your ways, and let our children see the future that we want to build for them?"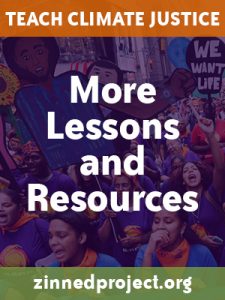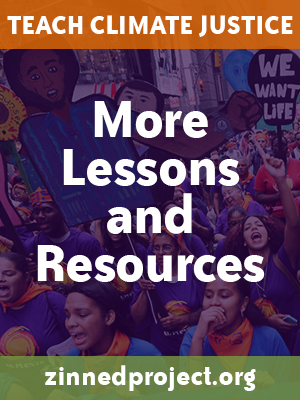 What does it mean to take Axam's question seriously? For many of us in the wealthy and so-called "developed" countries of the world, it means learning about the very real and life-threatening ways that climate change is affecting some of the world's poorest populations.
From the rapidly submerging islands of the Maldives, Kiribati, and Tuvalu, to the melting permafrost in native lands across the Arctic, indigenous peoples around the world are confronting some of the worst effects of the climate crisis, despite having done so little to cause it. Axam's question prompts us to confront the injustice of a situation in which the wealthiest 20 percent of the world's population has been responsible for more than 60 percent of global warming emissions.
Download lesson to continue reading.
---
Classroom Stories
---

---
---
---