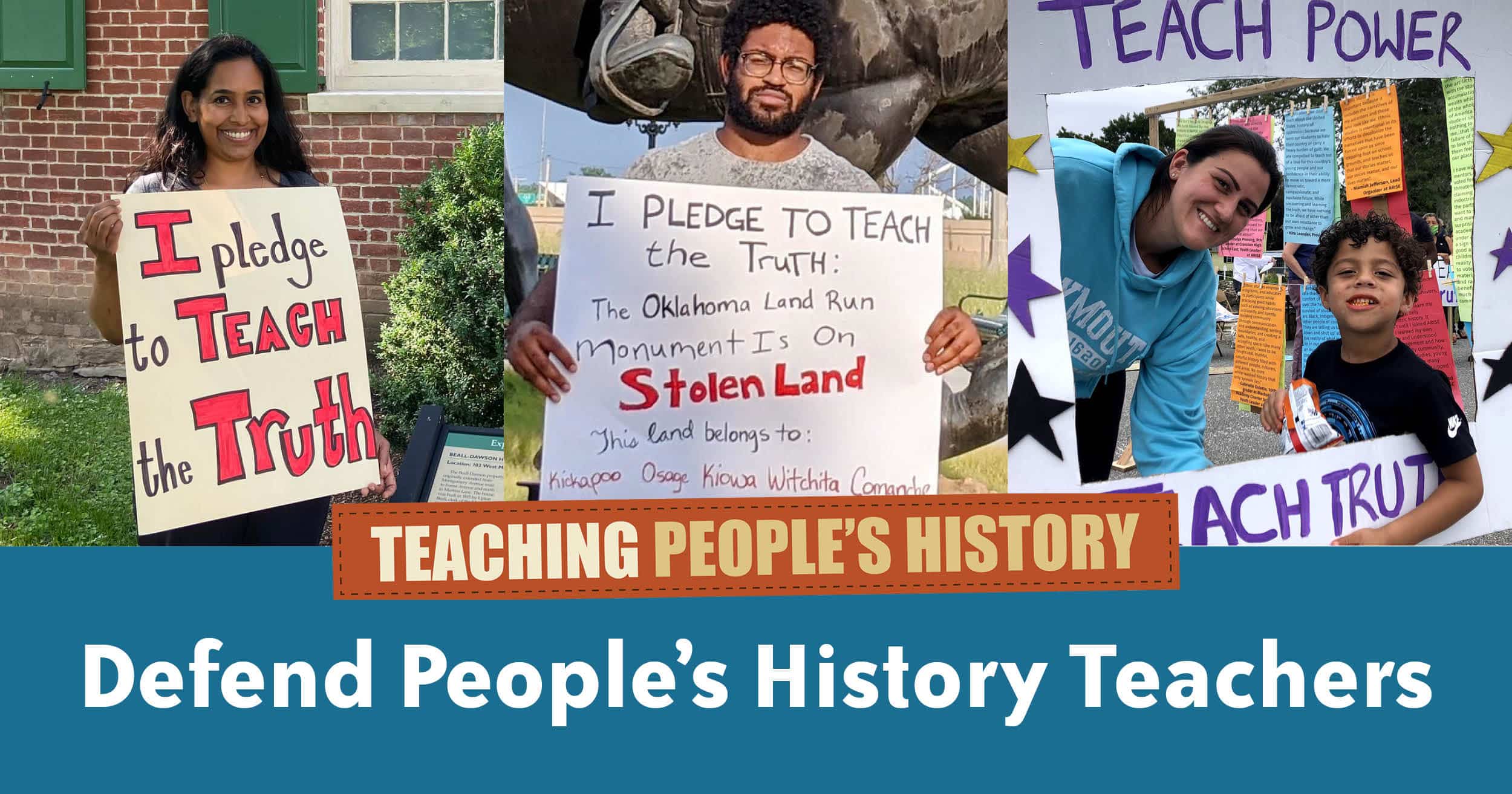 Your support is needed to help more students learn people's history. Most of the Zinn Education Project's funding comes from individuals like you. Read what teachers are saying and make your tax-deductible donation today.
Consider becoming a monthly donor. Sustain the teaching of people's history for the long haul.
Note in the dedications field if this is for a particular project, such as the Prentiss Charney Fellowship, Teach Reconstruction campaign, Teaching for Black Lives study groups, or the Teach Climate Justice campaign.
If you are donating $50 or more for the Teach Reconstruction campaign, let us know in the dedications field if you would like a 44-page print copy of the Reconstruction report. For $300 or more, let us know if you would like a Howard Zinn centennial mug.
Note: All donations to the Zinn Education Project are tax-deductible. The Zinn Education Project is a collaborative effort of two 501(c)(3) non-profit organizations, Teaching for Change and Rethinking Schools. The donations are handled by Teaching for Change (federal tax ID: 52-1616482). All donations will be acknowledged with a thank you letter which includes a receipt for tax purposes.
If you itemize deductions, read about what the CARES Act means for your charitable giving options.