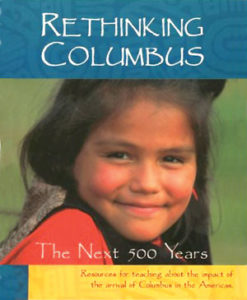 Why rethink Christopher Columbus? Because the Columbus myth is a foundation of children's beliefs about society. Columbus is often a child's first lesson about encounters between different cultures and races. The murky legend of a brave adventurer tells children whose version of history to accept, and whose to ignore. It says nothing about the brutality of the European invasion of North America.
We need to listen to a wider range of voices. We need to hear from those whose lands and rights were taken away by those who "discovered" them. Their stories, too often suppressed, tell of of 500 years of courageous struggle, and the lasting wisdom of native peoples. Understanding what really happened to them in 1492 is key to understanding why people suffer the same injustices today.
More than 80 essays, poems, interviews, historical vignettes, and lesson plans reevaluate the myth of Columbus and issues of indigenous rights. Rethinking Columbus is packed with useful teaching ideas for kindergarten through college.
View the Table of Contents online.
Praise
The original edition made educational history by introducing a startling new view of Columbus . . . In the revised edition we get even richer material, a marvelous compendium of history, literature, original sources, commentary . . . an exciting treasure for teachers, students, and the general public. — Howard Zinn
Our Creator gave each of us two ears. Thus we have the ability to listen to both sides. Since its first publication, Rethinking Columbus has been a valuable resource for librarians, teachers, and all those interested in using both of their ears to hear this complex story. The good news about the second edition is that it remains just as readable and interesting while adding much new material. This is truly a book that deserves (and needs) to be in every school library. — Joseph Bruchac (Abenaki), editor of the Greenfield Review
ISBN: 9780942961201 | Rethinking Schools
---
Classroom Stories
—Rick Boesen
at the Zinn Education Project booth at the 2017 NCSS conference, San Francisco, California
Using the Rethinking Columbus book I was able to reinvigorate units in my classroom regarding decolonization and beyond.
—Karen Perez
Middle School Social Studies Teacher, Cheyenne, Wyoming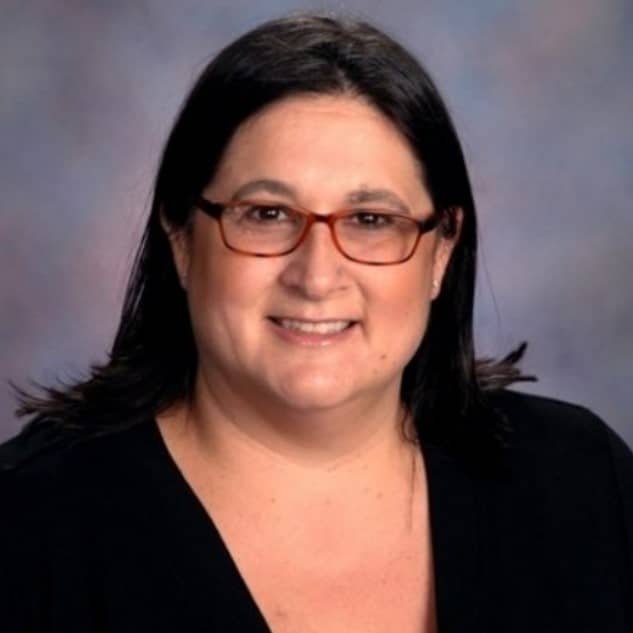 I wish I knew about the Zinn Education Project when I was a classroom teacher 20 years ago! I can only imagine what my teaching would have been like if I knew this amazing resource existed.
The resources are amazing. I use the materials in my teacher preparation courses. I want the PSTs I work with to understand the complexity of histories. Each year when I address Columbus with Rethinking Columbus they are floored. They say to me, "Why are we just learning this now?"
I share with my students, too, the various People's History texts and they wonder how they can be applied in the elementary classroom. I instantly refer them to the website for all of the amazing resources. I look forward to adding more books from ZEP to my personal and professional collection. They make me a better parent, a better teacher, and a better scholar!
I am so thankful for the Zinn Education Project and encourage you to continue to produce high quality, critical educator resources for early childhood and elementary grade students.
—Cathy Brant
Elementary School Social Studies Teacher Educator, Glassboro, New Jersey