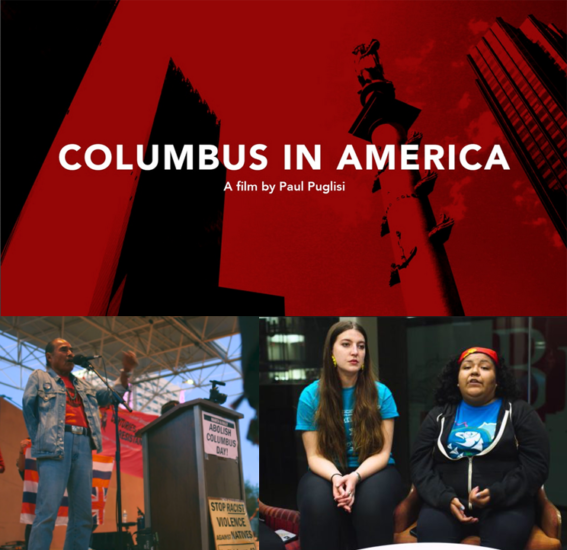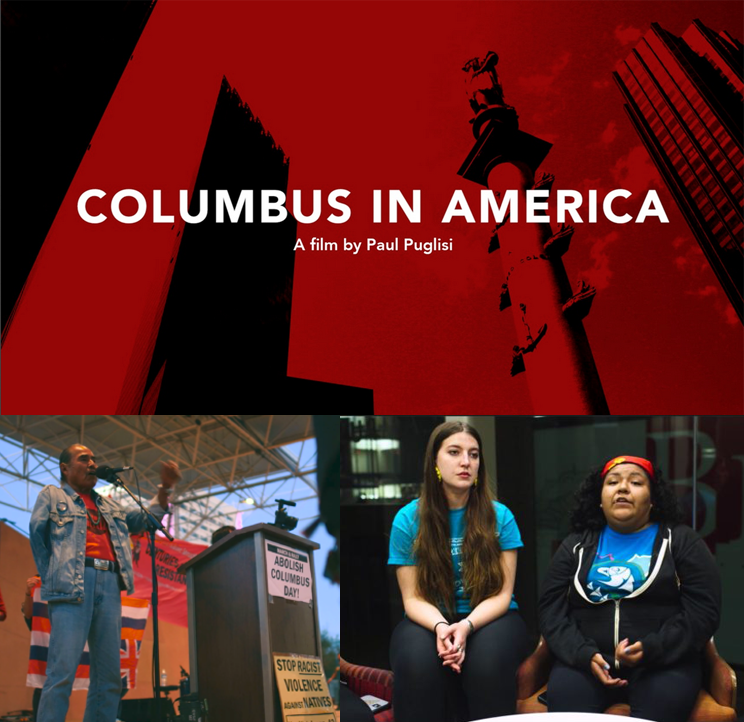 Columbus in America is the best and most comprehensive film on the history of Columbus — and the uses and abuses of the so-called discovery of America.
It is a story of racist violence and unspeakable cruelty. But it is also the strange story of how this mission of colonial conquest was appropriated as a day of Italian pride, a defiant yet sad assertion that "We're American, too."
Columbus in America explores the history of what transpired in 1492 and after, and how "Columbus" has been used throughout U.S. history to legitimate the marginalization of Indigenous peoples. However, the film is ultimately hopeful, as it focuses on how the victims of Columbus and those who came after have themselves targeted "Columbus in America" to assert their humanity, their history, and their rights.
The film is too long for most classroom uses, but there are lots of excerpts that could be used effectively.
The filmmaker notes,
Many people never think about how the man who first brutalized Indigenous peoples became a hero in the United States, a nation guilty of its own atrocities against native peoples. The little we learn as children about this monumental event in history is inexcusable. But a generation of young people raised on instant access to information are learning and sharing what isn't taught in class. Columbus is falling.
Hear what Theresa Sheldon, Roberto Borrero, Matt Remle, Native Americans at Brown (Sierra Edd, Phoebe Young, Floripa Olguin, and Kara Roanhorse), Red Nation members (Nick Estes, Hope Alvarado and Jennifer Marley), James Loewen, Bill Bigelow, Kirkpatrick Sale, Jonathan Zimmerman, and Italian American leaders say about this never ending controversy over one of the most useful symbols for maintaining the status quo in the United States.
View in Full for Free
Trailer
Produced by the Film Accord. Available on iTunes, Amazon, Amazon Prime, Google Play, and Films Media Group.
Find related teaching resources below.