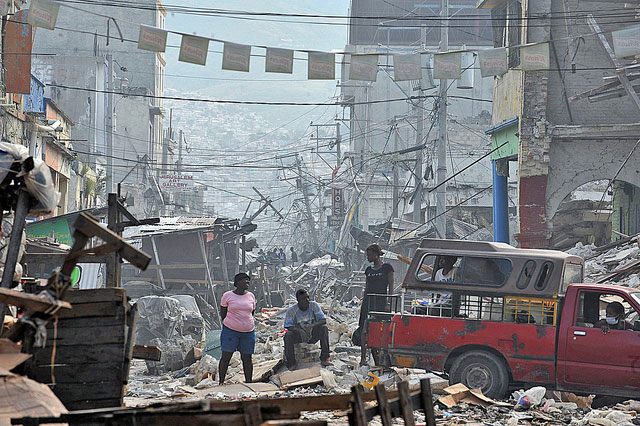 I was 9 years old and living in Los Angeles when the Northridge earthquake hit Southern California in 1994. I still remember my mother waking me in the middle of the night and rushing me under the table as books and trinkets fell from our bookshelves. Despite the lasting memory and a few shattered handicrafts, our family was not much affected. Throughout California the earthquake left only minor infrastructural damage and killed 72 people, a relatively low number for such a strong quake.
So when I first heard that the earthquake of similar magnitude that hit Haiti on Jan. 12, 2010, destroyed entire Haitian cities and killed more than a quarter million people, I was shocked. For me, it was apparent that this was more than a natural disaster.
The role played by the U.S. government raises critical questions for students and teachers. How does Haiti's history explain why it experienced such devastation as a result of the earthquake? Who or what was responsible? And why was Haiti unable to quickly rebuild and recover?
Roles included with this lesson are:
"Papa Doc" and "Baby Doc" Duvalier
The French Government
Haitians
Capitalism: System of Profit
U.S. Government
---

This lesson was originally published in the Summer 2011 issue of Rethinking Schools magazine. Find many more lessons and articles at www.rethinkingschools.org.
---