In July 1881, 20 laundresses met in Atlanta to form a trade organization, the Washing Society. They sought higher pay, respect, and autonomy over their work and established a uniform rate at $1 per dozen pounds of wash. With the help of Black ministers throughout the city, they held a mass meeting and called a strike on July 19 to achieve higher pay at the uniform rate.
The Washing Society, established door-to-door canvassing to widen their membership, urging laundresses across the city to join or honor the strike. They also involved white laundresses, who were less than 2 percent of laundresses in the city — an extraordinary sign of interracial solidarity for the time. In three weeks, the Washing Society grew from 20 to 3,000 strikers. [Description from the Atlanta Tribune]
Learn more about this important Reconstruction era labor organizing from the person who researched the story, Tera W. Hunter in her book To 'Joy My Freedom: Southern Black Women's Lives and Labors After the Civil War and the episode below of Seizing Freedom.

Also, listen to the September, 2020 Code Switch podcast episode, Balls and Strikes. The episode introduces lessons from the Atlanta strike that could inform contemporary sports teams on strike in support of Black Lives Matter.
Resources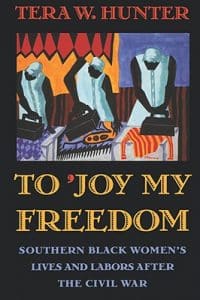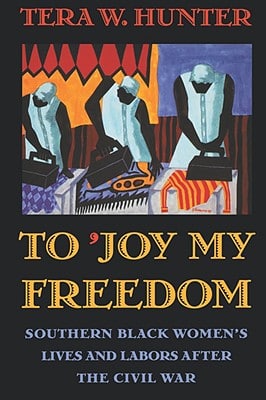 To 'Joy My Freedom: Southern Black Women's Lives and Labors After the Civil War by Tera W. Hunter. (This book is a key source for the articles and podcast listed above.)
African-American Women Workers' Protest in the New South by Tera W. Hunter. Teaching ideas and resources on the strike. OAH Magazine of History, Vol. 13, No. 4, The Gilded Age (Summer, 1999), pp. 52-55. Published by: Oxford University Press on behalf of Organization of American Historians. JSTOR
News clippings about the strike posted at the American Social History Project
Find related resources below, including classroom lessons on the Reconstruction era. Read our report on teaching Reconstruction, Erasing the Black Freedom Struggle.