Somewhere back in school I learned about the 19th-century Irish Potato Famine: More than a million people starved to death when blight hit Ireland's main crop, the potato. The famine meant tremendous human suffering and triggered a mass migration, largely to the United States. All this is true. But it is also incomplete and misses key facts that link past and present global hunger.
Beginning in 1845, blight did begin to hit Ireland's potato crop, which was the staple food of the Irish poor. But all other crops were unaffected. And during the worst famine years, British-ruled Ireland continued to export vast amounts of food. . . In approaching the potato famine in my global studies class, I wanted students to see that hunger is less a natural phenomenon than it is a political and economic phenomenon.
In 19th-century Ireland, food was a commodity, distributed largely to those who had the means to pay for it. Like today, the capitalist market ruled, and commerce trumped need. According to the Institute for Food and Development Policy/Food First, "Enough food is available to provide at least 4.3 pounds of food per person a day worldwide: two and a half pounds of grain, beans, and nuts, about a pound of fruits and vegetables, and nearly another pound of meat, milk, and eggs." And yet, according to the organization Bread for the World, 852 million people in the world are hungry, and every day 16,000 children die of hunger-related causes. The main issue was and continues to be: Who controls the land and for what purposes?
---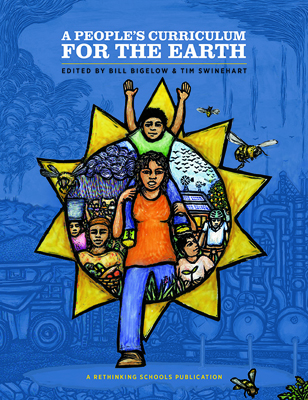 This lesson was published by Rethinking Schools in the "Feeding the Children" (Summer 2006) issue.
For more lessons like "Hunger on Trial: An Activity on the Irish Potato Famine and Its Meaning for Today," order the Rethinking Schools book, A People's Curriculum for the Earth.
---