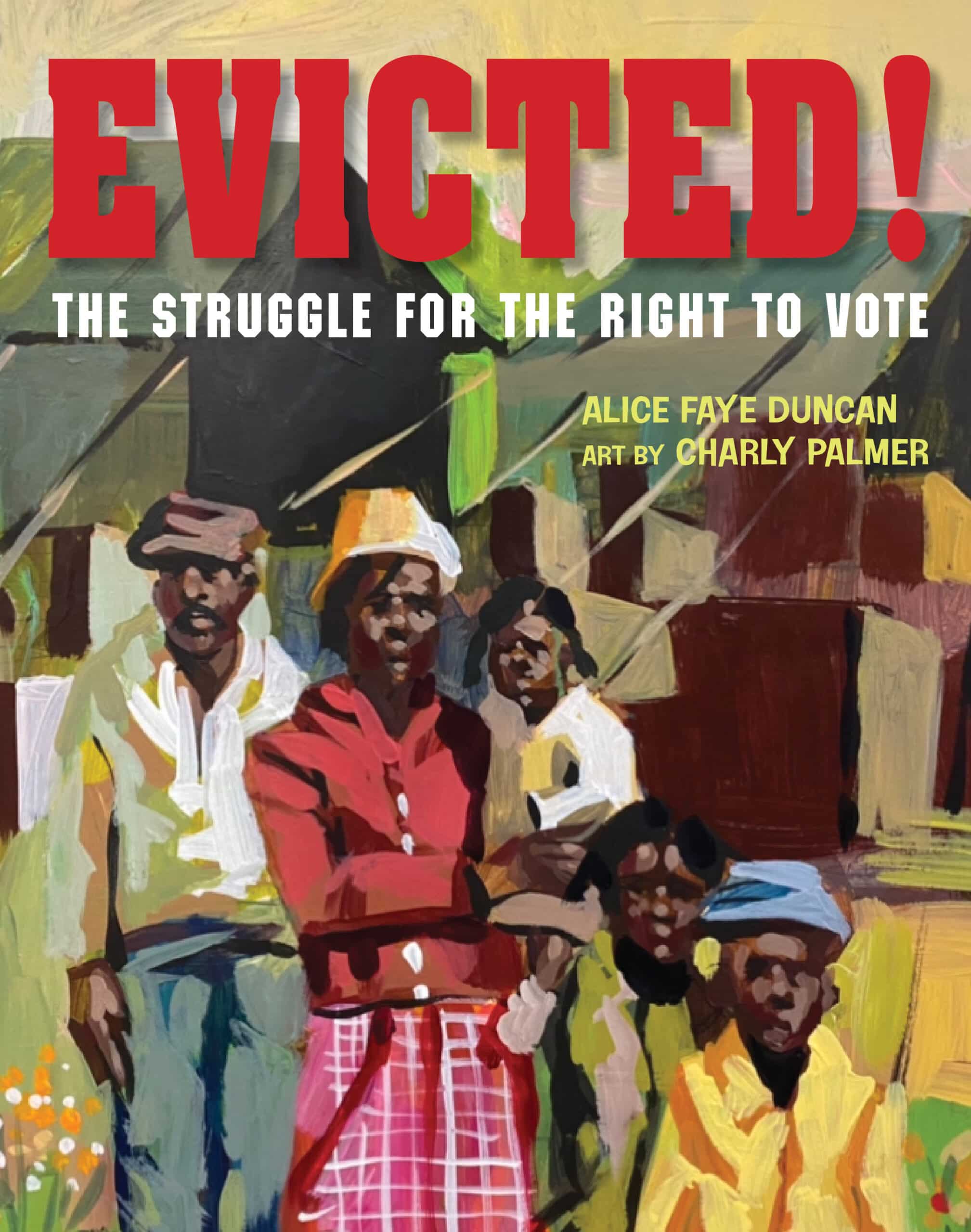 African American sharecroppers in Fayette County, Tennessee tried to exercise their legal right to register to vote in the late 1950s. A key motivation was to break the practice of all-white juries which denied African Americans a fair trial.
The white backlash was brutal. Black people who attempted to register were "barred from buying groceries or gasoline, and from receiving bank loans and medical services in the region." They were evicted from their sharecropper shacks. Two of the few Black farmers who owned land provided space for the homeless sharecroppers to live in tents while they organized to defend their right to vote.
To prepare to tell this story, children's book author Alice Faye Duncan conducted extensive interviews with people from that historic voting rights movement. The result is a well-researched people's history picture book, written for upper elementary and also informative and engaging for adults. Duncan's narrative and Charly Palmer's illustrations describe the brave organizing by local people and the role of national media in soliciting vital support from around the country.
There is no fairytale ending. While the sharecroppers eventually won political rights, many of them lost their employment and had to leave the area. And as Duncan writes in the epilogue, "Injustice remains as persistent a foe as it was in 1959. More than fifty years after Black voters in Fayette County were evicted and reduced to living in muddy tents, voter suppression and intimidation continues in every corner of the nation." She urges young readers to carry on the struggle. [Description from Rethinking Schools.]