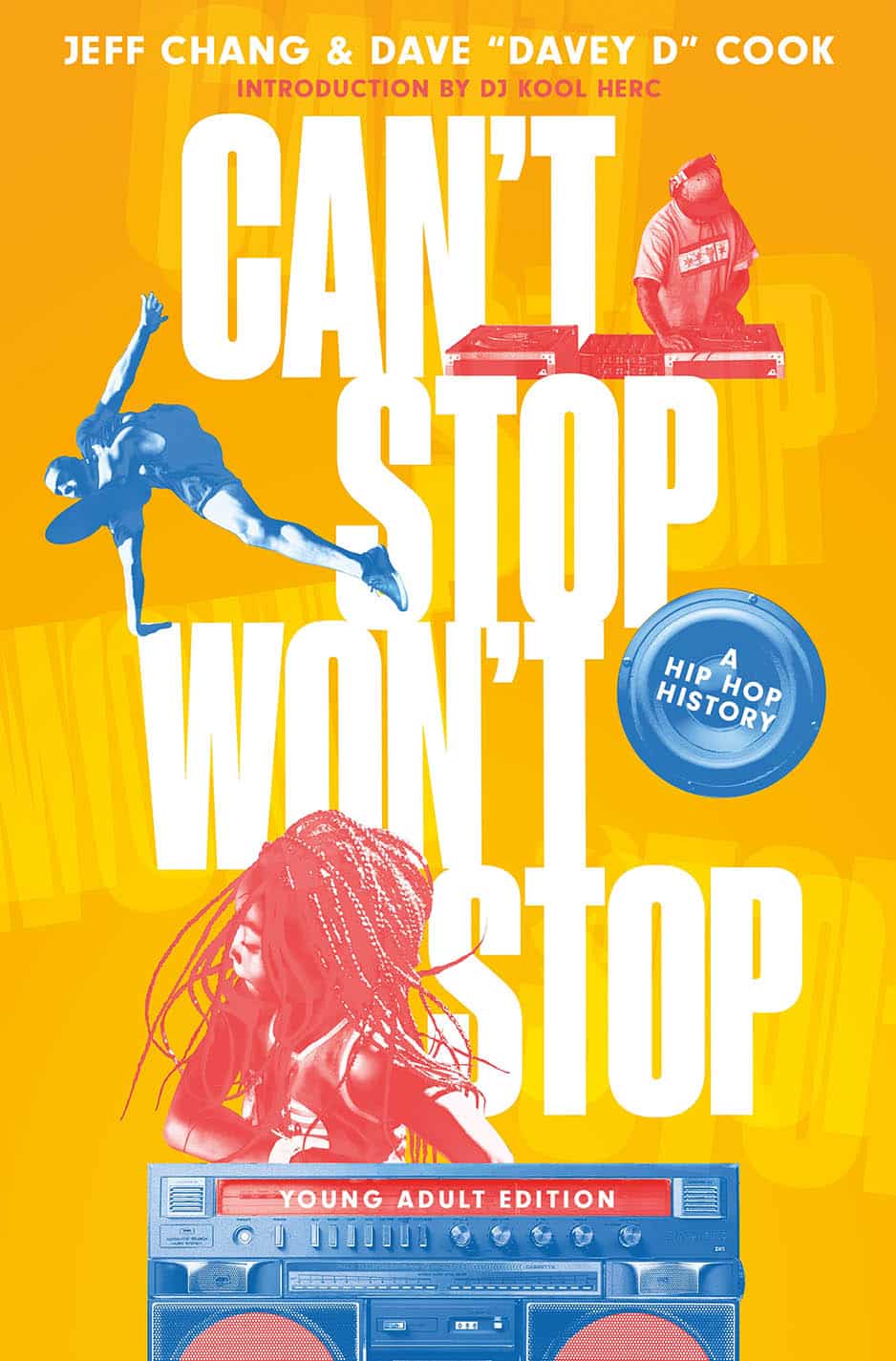 The young adult edition of  Can't Stop Won't Stop: A Hip-Hop History is an essential guide for not only understanding hip-hop music and culture, but also a critical analysis of the last few decades of U.S. history.
This seminal account of the music and culture situates the rebellion of hip-hop as a reaction to the neoliberal economic and social order that snuffed out the great social movements of the 1960s and 70s. Detailing hip-hop's rise to global prominence — with attention to dynamics of race, class, gender — Chang and Davey D explain how young people — especially BIPOC youth — over generations have utilized the culture to express themselves and make their needs understood in a country that has abandoned and denigrated them. As Chang and Davey D write:
Hip-hop had started out as a pastime for the neighborhood kids that society forgot, a way for them to enjoy themselves and turn their energies from the destructive to creative purposes, from dangerous gang warfare, to styles wars. . .  Scarface of the Geto Boys wrote that hip-hop became "much more about deliver the truth and getting the word out about what was really going on in the streets of America, not just what American wanted you to see. . . "
Despite the importance to youth and its immense impact, in too many classrooms hip-hop gets excluded. The book can help educators introduce the history of hip-hop and the way hip-hop has shaped history.
ISBN: 9781250790514 | Wednesday Books