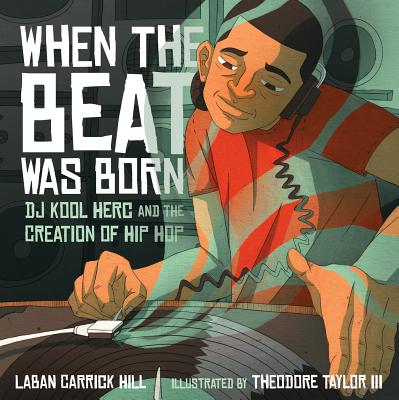 While hip hop's origins began much earlier, it is often said to have officially been born on Aug. 11, 1973, at a dance party where DJ Kool Herc used two turntables to create a "break beat."
The picture book for all ages, Hip Hop Speaks to Children, traces the history of hip hop through poetry and song and has an introductory essay by editor Nikki Giovanni.
The collection starts with Eloise Greenfield and includes Gwendolyn Brooks, Gil Scott-Heron, Gary Soto, Langston Hughes, the Sugarhill Gang, Queen Latifah, Mos Def, Tupac Shakur, Walter Dean Myers, and many more.
We also recommend the picture book, When the Beat Was Born: DJ Kool Herc and The Creation of Hip Hop by Laban Carrick Hill and illustrated by Theodore Taylor III and the young readers' edition of Can't Stop Won't Stop: A Hip-Hop History by Jeff Chang and Davey D Cook.
The Rethinking Schools teaching guide, Rhythm and Resistance: Teaching Poetry for Social Justice, edited by Linda Christensen and Dyan Watson, offers lessons and poetry to help students develop writing skills, build community, and create a vision of a future with justice.