Update: As a result of a national campaign and coverage in the New York Times, Scholastic was forced to withdraw its pro-coal materials. Read in Yes!, "This Is What Happened When Scholastic Tried to Bring Pro-Coal Propaganda to School."
By Bill Bigelow
These days, among other enterprises, Scholastic produces propaganda for the coal industry and passes it off as curriculum. Scholastic has partnered with the American Coal Foundation (ACF, www.teachcoal.org), the nonprofit arm of the coal industry, to publish a slick, full-color packet of elementary teaching materials designed to paste a smiley face on the dirtiest form of energy in the world.
Why would the coal industry want to partner with Scholastic? In a November 2010 blog, Alma Hale Paty, executive director of the ACF, celebrates the coal-Scholastic connection: "Over 90 percent of America's K-12 classrooms use Scholastic products. Four out of five parents know and trust the Scholastic brand." Paty writes that Scholastic mailed its 4th-grade coal/energy curriculum to 50,000 teachers in nine states, another 16,000 copies to classroom subscribers to Scholastic News magazine for grade 4, and sent an email with a link to the curriculum to 82,000 teachers. In recent phone messages to me, Paty says that she hopes the curriculum can be expanded to 5th grade. Simply put, the coal industry is renting Scholastic's credibility and recognition.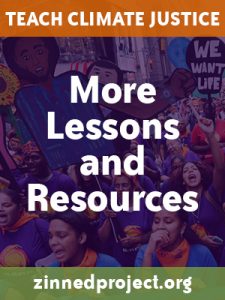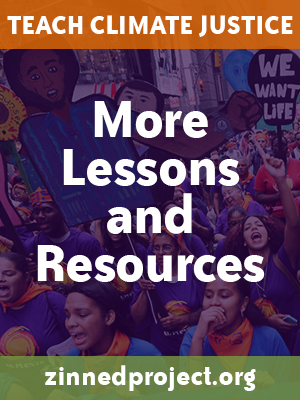 Of course, the most effective propaganda is that which seems fair and neutral — and, at a glance, that's the feel of Scholastic Inc.'s The United States of Energy. The cover features photos of windmills and solar panels, as well as oil wells and shimmering piles of coal. Inside, the guide promises "alignment with national standards for grade 4" and features a large U.S. map with icons for coal, nuclear, hydroelectric, oil, wind, natural gas, and solar energy. The three lesson plans, "Bonus Worksheet," and family "Energy Challenge" activity all seem factual and straightforward.
However, the lessons in the curriculum fail to alert children that there might be any problems with the mining, washing, transport, and burning of coal. Continue reading article.
---

This article was published by Rethinking Schools in an edition of Rethinking Schools magazine, "Teaching For Hope and Activism," (Summer 2011). For more articles and lessons like "Scholastic Inc. — Pushing Coal:  A 4th-grade curriculum lies through omission," order Rethinking Schools magazine, "Teaching for Hope and Activism."
---