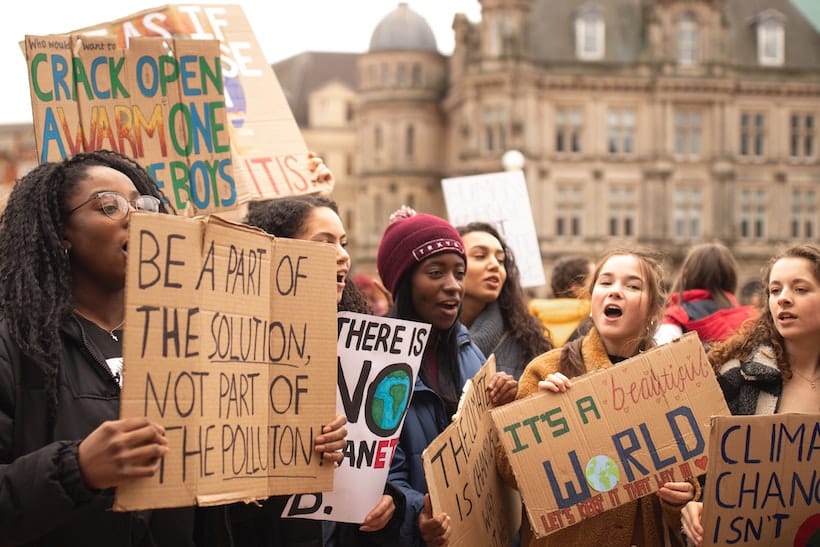 The UN COP26 climate summit starts this week in Glasgow, Scotland. It looks to be another frustrating meeting of world "leaders" who refuse to lead us anywhere but further down the path toward a scorched planet.
President Biden will show up having just traded away the central climate plank of his spending package in order to placate a West Viginian coal baron, who is also a U.S. senator. Meanwhile, under Biden, oil and gas production in the U.S. are set to expand by 17% and 12%, respectively, by 2030, and the UN Emissions Gap Report released last week said the world is on track to warm by a catastrophic 2.7C degrees by the end of the century.
Our so-called leaders are not leading on the climate emergency and corporate media is not sounding the alarm nor informing the public.
Therefore, it is essential that teachers make space in our classrooms to highlight the emergency and help students work for real solutions.
---
Teach Climate Justice: Lessons
The Zinn Education Project's Teach Climate Justice campaign offers educators an online library of free, downloadable K–12 climate justice curriculum and other teaching resources. We believe that students who understand the climate emergency — its causes and its deeply unequal consequences — will be better equipped to demand and build a fossil fuel-free world.
Probe the deep causes of the climate crisis.
Analyze the climate emergency's unequal impact.
Highlight activism toward and possibilities for a just future.
Classroom Stories
To teach for climate justice, we need more than just science and social studies teachers in the mix. Albuquerque teacher Nick DePascal wrote the Zinn Education Project to share how he incorporated three climate justice lessons into his high school language arts classroom.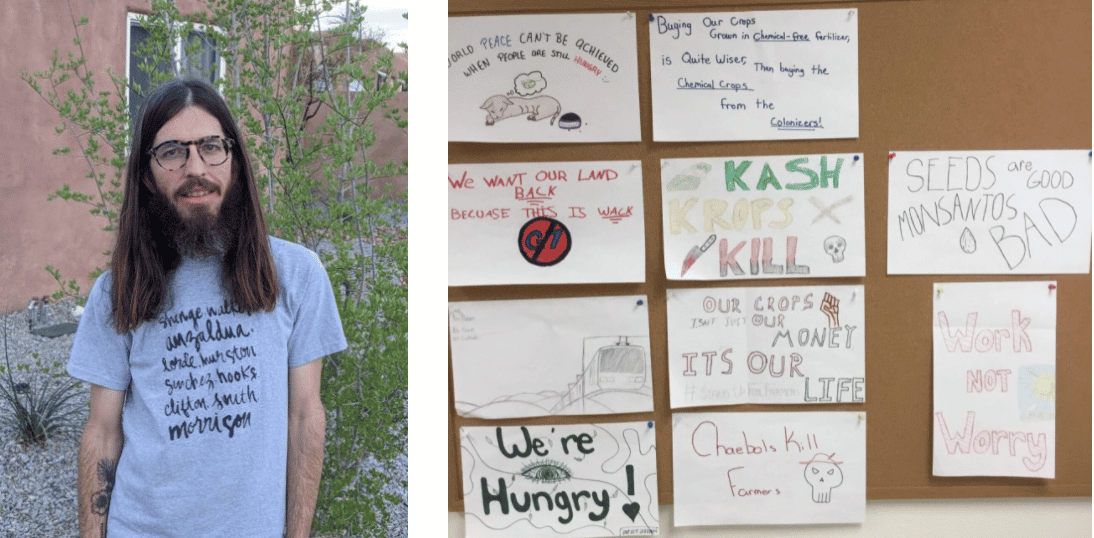 Read stories about his use of Food, Farming, and Justice: A Role Play on La Vía Campesina, Stories from the Climate Crisis Mixer, and From the New Deal to the Green New Deal.
---
Teaching Guide
A People's Curriculum for the Earth is a collection of articles, role plays, simulations, stories, poems, and graphics to help breathe life into teaching about the environmental crisis. The book features some of the best articles from Rethinking Schools magazine alongside classroom-friendly readings on climate change, energy, water, food, and pollution — as well as on people who are working to make things better.
---
Podcasts
Check out two podcasts on the climate crisis.
Scene on Radio: The Repair
The cultural roots of our current ecological crisis — and what we need to change to survive.
ABCs of Big Oil
A series from Drilled on schools and fossil fuels. The Oct. 29 episode features Tim Swinehart, co-editor of A People's Curriculum for the Earth.
---
News Coverage
We recommend tuning in to Democracy Now! for daily coverage of the 2021 UN climate summit in Glasgow, Scotland, and responses around the world.
---
We Need Your Support
The climate crisis is not going away — as fires in the West, hurricanes in the South, and floods in the East make clear. But with each new disaster, there is a new opportunity to convince schools that the time to teach climate justice is now. We cannot do that without your help.