Our response to the climate crisis depends on who or what we think is causing it. This trial role play helps students understand how complicated it is to assess "guilt." It's an engaging activity in which students defend entities charged with causing the climate crisis, as they point the finger at others. Ultimately, it asks them to consider how different factors are linked together, and, depending on their assessment of blame, to propose what justice looks like. The climate crisis is no laughing matter, but this activity provides a lively and playful way to explore the issues.
In groups, students will represent five different "defendants" in a mock trial: The "Market" — the System of Global Capitalism; the U.S. Government; U.S. Consumers; the Governments of China, India, and Other "Developing" Countries; and Oil and Coal Companies. Explain that in this trial role play, each group is charged with causing the climate crisis and all its ravages: the destruction of cultures, extinction of species, putting at risk the lives of people all over the world, and even threatening the lives of people in future generations.
Descriptive indictments for each defendant are included in the lesson for students to study and refer back to. Groups of students will prepare a defense for their role and you as teacher will play the prosecutor.
Explain that students' responsibility will be both to defend their own group and to explain which group or groups they think are guilty, and why. If students are puzzled by any of the defendants, tell them not to worry: The charges are explained in each indictment and, in any event, it's your job as the prosecutor to argue the charges against them. Tell them each group will receive a written copy of their indictment.
In their groups, students will read the indictments and will prepare a defense against the charges. Select several students to be jurors, and will swear them to neutrality. As prosecutor, you will begin by arguing the guilt of one group. The students in the accused group will defend themselves and will offer their thoughts on who is the guilty party or parties. The jury then questions the accused group, and others may question the group and offer direct rebuttals.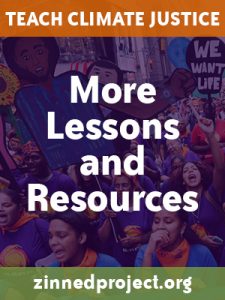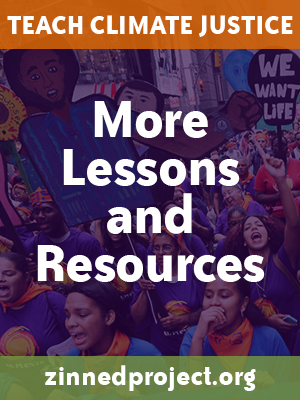 This process is repeated until all groups have been accused and have defended themselves. The jury then deliberates and makes its decision.
Note: Especially if this trial role play is taught at the end of a unit, it lends itself to a writing assignment. The trial deals with the question: Who or what is responsible for the climate crisis and all the misery it brings, and will bring — and what does that mean for what should be done? Ask students to write an essay that "answers" this question and that also proposes what should be done about it.
---
Classroom Stories
I use the Climate Crisis Trial lesson in my 6th-grade class as a way to teach argumentative writing, supporting your opinions with evidence, and the institutionalized climate issues we dig into throughout our climate change unit.
After witnessing and researching issues related to climate change, the students are always shocked about the institutions and their work to ignore accountability. It gives them power and ownership to put these institutions on trial and practice speaking out for what they see as wrong.
Students split up into choice groups based on topics of interest and the guides from the Climate Criss Trial lesson help to guide them in their argument creation. The Climate Crisis Trial lesson has robust information to help students with their research and provides a great opportunity to explore reliable sources in supporting their opinions.
The students love having the trial, the use of the gavel, and voting as a jury. It is a wonderful and multi-faceted unit that is student-centered, engaging, and informative.
—Heather David
Middle School Teacher, Truckee, California
The joy of my week was our Climate Crisis Trial in Discovery. Students collaborated & argued their hearts out. We're growing future lawyers & environmental advocates at @BASDBroughalMS (Thank you @ZinnEdProject for the challenging & relevant content) #btwitwashatday pic.twitter.com/2TktdS1rqk

— Ms. Keptner (@MsKeptner) October 20, 2023
I recently used the Climate Crisis Trial in my Economics of Social Issues class. The trial setting, in which students had to defend themselves against criminal accusations, made this activity highly engaging. It also points out the complexity of the climate change problem: all of the defendants in the activity are guilty to some degree. I assigned the role of prosecutor to a student who is involved in mock trial and he did an amazing job. I will definitely use this activity again.
—Emily Cooper
High Social Studies Teacher, Fort Collins, Colorado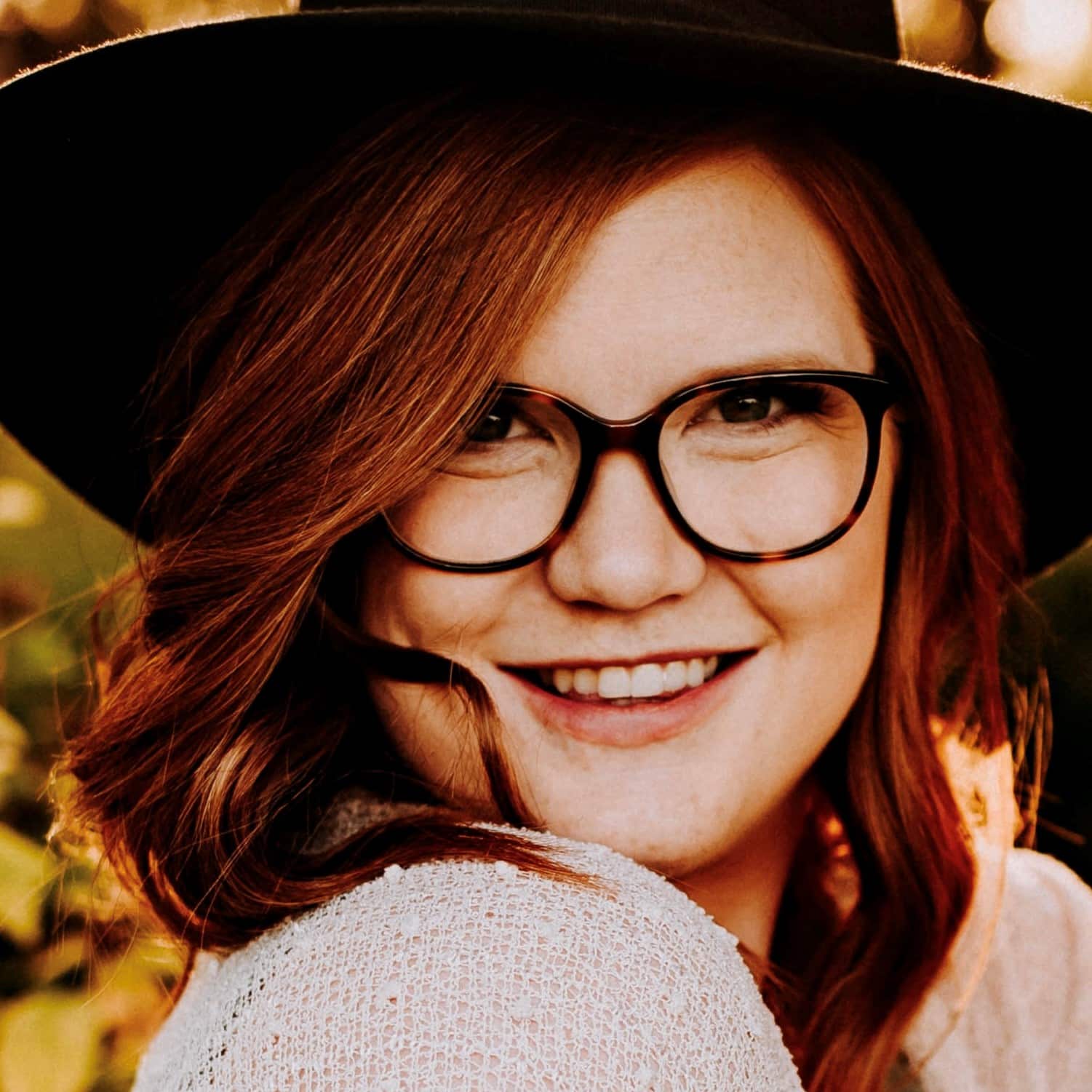 I've used both the Stories from the Climate Crisis Mixer and the Climate Crisis Trial role play learning activities in my 8th grade language arts class to introduce students to our argumentative unit at the end of the year. I wanted to introduce students to a relevant and complex topic at the start of the unit to get them thinking about the spectrum of perspectives that make up all different sides of an argument.
The climate mixer activity was easy to implement, got my students talking, and made the climate crisis personal by focusing on specific individuals impacted by climate change. Including perspectives of people who benefit from climate change really pushed my learners to consider who might benefit from any issue.
The mock trial format for the climate crisis role play also pushed my students beyond simple answers to complex questions by demonstrating how multiple parties hold responsibility for the current crisis. In the end, many agreed that several parties were to blame, some more than others, but that assigning blame did not lead to a solution to the crisis. The argumentative work we did in our writing moving forward reflected this solutions based focus for argumentative writing, acknowledging responsibility for current issues while focusing more on ways to solve complex issues. The topic of this role play was complex, but the engaging format of a trial kept my learners engaged and many noted the mock trial as one of their favorite learning activities from the year.
—Brita Bostad Kienzle
Middle Language Arts/English Teacher, Fargo, North Dakota
Who's to blame for causing the climate crisis? Ss explore this ? in an experiential role playing activity from @ZinnEdProject called "The Climate Crisis Trial." Five "defendants" are on trial for the role each played in causing climate change. High-level engagement and thinking! pic.twitter.com/Wuy1bVG5v3

— Brett Benson (@MrBensonNMS) May 3, 2022

---

This lesson was originally published by Rethinking Schools in A People's Curriculum for the Earth.
---