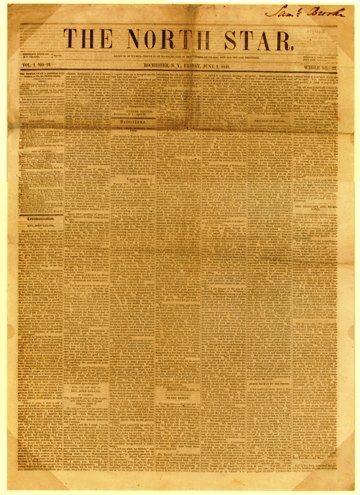 On Dec. 3, 1847, Frederick Douglass and Martin Delany launched the abolitionist The North Star newspaper.
The opening editorial, "Our Paper and Its Prospects," begins:
We are now about to assume the management of the editorial department of a newspaper, devoted to the cause of Liberty, Humanity and Progress.
The position is one which, with the purest motives, we have long desired to occupy.
It has long been our anxious wish to see, in this slave-holding, slave-trading, and Negro-hating land, a printing-press and paper, permanently established, under the complete control and direction of the immediate victims of slavery and oppression. Continue reading.
Read about the North Star and the people's history of the media and race in the United States in News for All the People by Juan Gonzalez and Joe Torres.