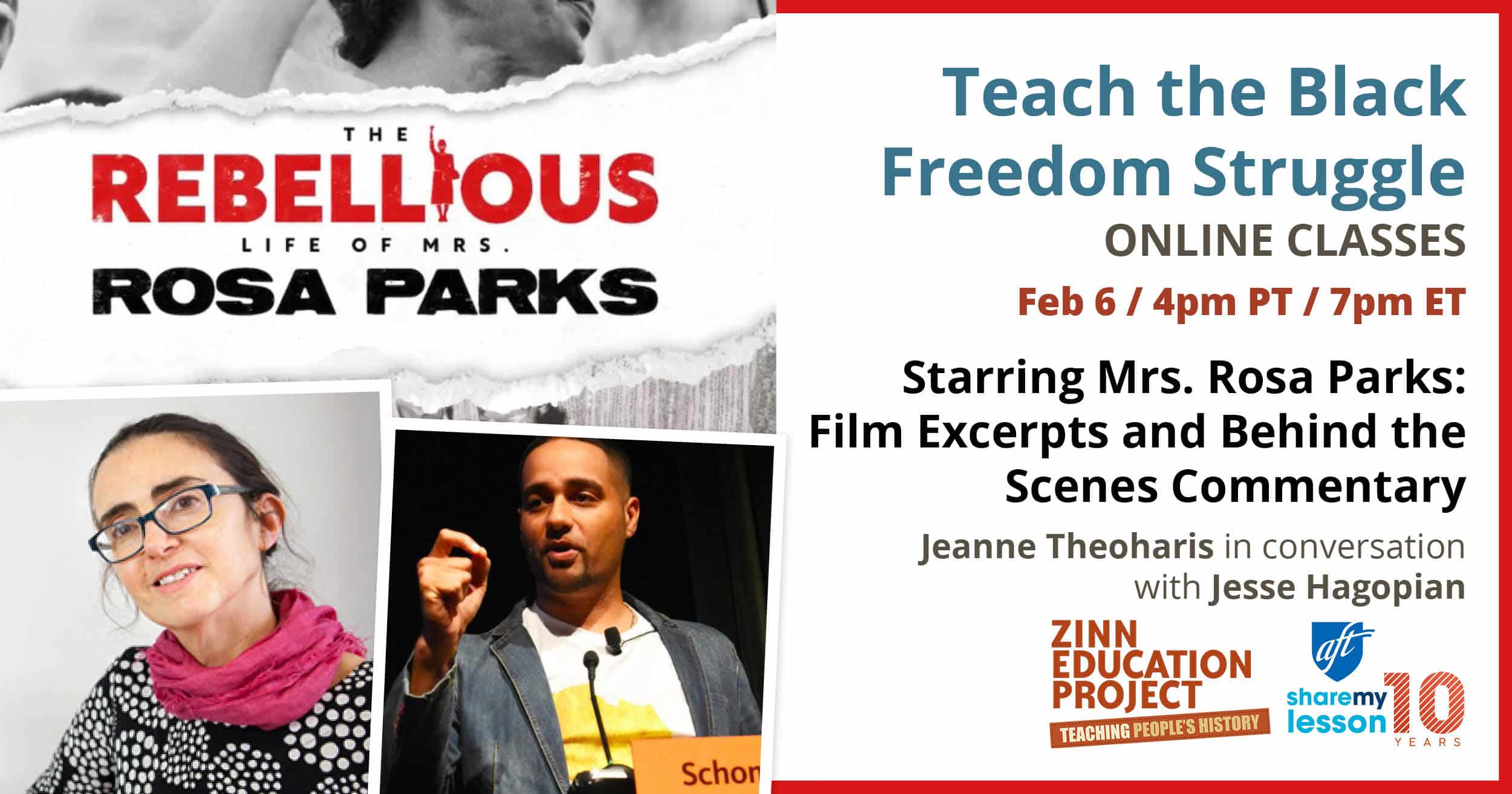 On Monday, February 6, 2023, historian Jeanne Theoharis and Zinn Education Project staff member Jesse Hagopian will share and discuss clips from the new documentary The Rebellious Life of Mrs. Rosa Parks, based on the book of the same name by Theoharis.
Jeanne Theoharis is a distinguished professor at Brooklyn College. She is the author or co-author of nine books and numerous articles on the Civil Rights and Black Power movements and the politics of race and education. Her books include the award-winning titles The Rebellious Life of Mrs. Rosa Parks and A More Beautiful and Terrible History: The Uses and Misuses of Civil Rights History.
This class, hosted by the Zinn Education Project as part of the Teach the Black Freedom Struggle series of online classes with people's historians, is on the first day of Black Lives Matter at School Week of Action 2023 and is co-sponsored by AFT Share My Lesson.
These online classes with people's historians are held at least once a month (generally on Mondays) at 4:00 pm PT / 7:00 pm ET for 90 minutes. In each session, the historian is interviewed by a teacher and breakout rooms allow participants to meet each other in small groups, discuss the content, and share teaching ideas. We designed the sessions for teachers and other school staff. Parents, students, and others are also welcome to participate.