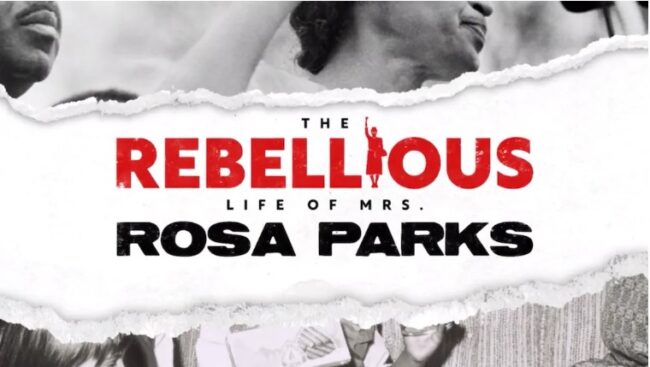 A new documentary, The Rebellious Life of Mrs. Rosa Parks, will be released on October 19 in the Peacock DocFest. Based on the bestselling biography of the same name by Jeanne Theoharis, the film was produced by Soledad O'Brien Productions and directed by Yoruba Richen and Johanna Hamilton.
This 2022 documentary depicts Rosa Parks' life-long dedication to justice. The film chronicles her childhood, her activism before and during the historic Montgomery Bus Boycott, her work for Congressman John Conyers in Detroit, and her involvement in many causes, such as voting rights, anti-apartheid, reparations, fair housing, women's rights, and the fight against police violence.
The 96-minute documentary includes interviews with Jeanne Theoharis, Barbara Smith, Robin D. G. Kelley, Francis Gourrier, Keisha N. Blain, Mary Frances Berry, Ericka Huggins, Bryan Stevenson, Patrice Cullors, Rev. JoAnn Watson, Dan Aldridge, Ash-Lee Woodard Henderson, Frank Joyce, Bree Newsome, Dorothy Aldridge, Herb Boyd, Tiffany Cross, Ed Vaughn, and more. Also included are recorded interviews from Eyes on the Prize with Jo Ann Robinson. Portions of Parks' letters and memoir are read as narration by actress LisaGay Hamilton.
We will post lessons and related resources to accompany the film, starting with those below.