By Say Burgin, Jeanne Theoharis, and Ursula Wolfe-Rocca
Rosa Parks will always be best known for the act of civil disobedience that helped spark the Montgomery Bus Boycott. But seldom do we listen to Parks explain why she did what she did. Parks said that she wanted people to "look at Jim Crow for the criminal he is and what he had done to one life multiplied millions of times over these United States." The Jim Crow "criminality" Parks encountered in her life was not limited to seating on buses. Bus segregation was a symbol of a larger pattern of racist violence and oppression. In this lesson students learn about the wide range of cases related to the law and criminal justice system that Rosa Parks was involved in, both before and after the boycott.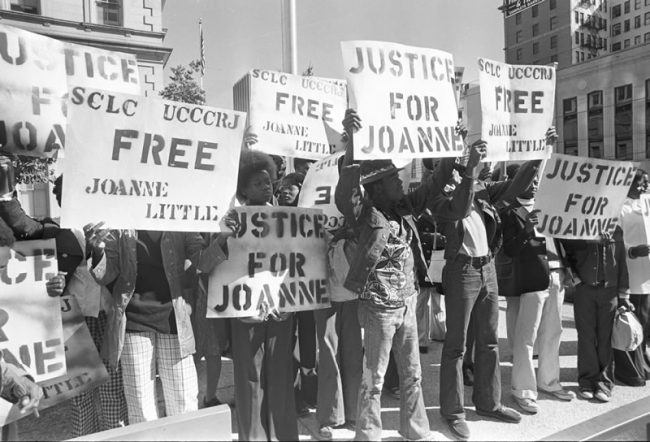 Students will encounter the ways the law failed to protect Black people (particularly from sexual violence), over-incarcerated Black men (often for crimes they didn't commit), and enabled police harassment and surveillance against political activists. The lesson also encourages students to examine segregation through the lens of gender, and to notice how gender and race overlap to produce different experiences and unique forms of oppression. After gathering details about Parks' many different efforts to seek justice for the victims of Jim Crow — from the lynching of Emmett Till to the rape of Recy Taylor to the prosecution of Joan Little — students create a "visual essay" to share their insights and conclusions about the meaning behind Parks' provocative and powerful statement.
---
This lesson is from the The Rebellious Life of Mrs. Rosa Parks Teaching Guide for classroom use. It is part of a collection of lessons to accompany the book and film of the same name.