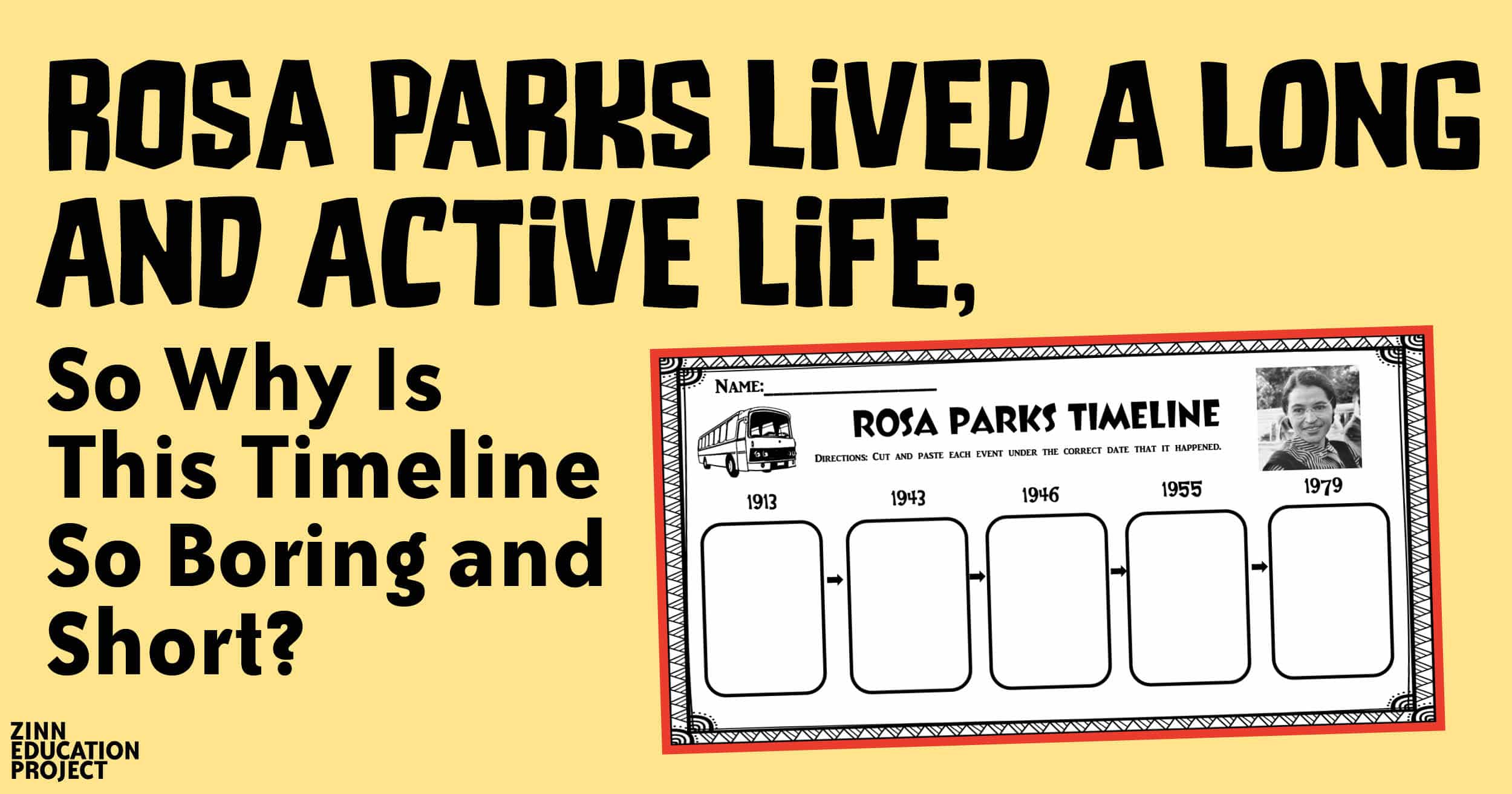 Any attempt to distill a life — whether in a biography, encyclopedia entry, or biopic — is necessarily partial. This activity is one way educators can have students engage with the different choices historians and others make about what to include and exclude when attempting to sum up Rosa Parks' life. The lesson draws upon the 2022 film, The Rebellious Life of Mrs. Rosa Parks (based on the book of the same name by Jeanne Theoharis) to build students' critical reading skills of timelines, a mainstay of K–12 history curricula and textbooks. Too often, timelines are presented as "simply the facts ma'am," rather than as human curated collections of information that can shape our understanding of "the facts" through choices about what is and is not included.
The activity begins with students reviewing the Library of Congress's Timeline covering the life of Rosa Parks, 1913–2005, which has only about 20 entries, and offers minimal context for the events it includes. Next students watch the film, keeping track of important moments in Mrs. Parks's life that are not included or adequately contextualized on the Library of Congress timeline, as well as the choices the filmmakers make about how to tell Parks' story. Finally, students collaborate and talk with each other to build a case for which events from Mrs. Parks' life should be included on an "Rosa Parks timeline" worth its salt.
Classroom Story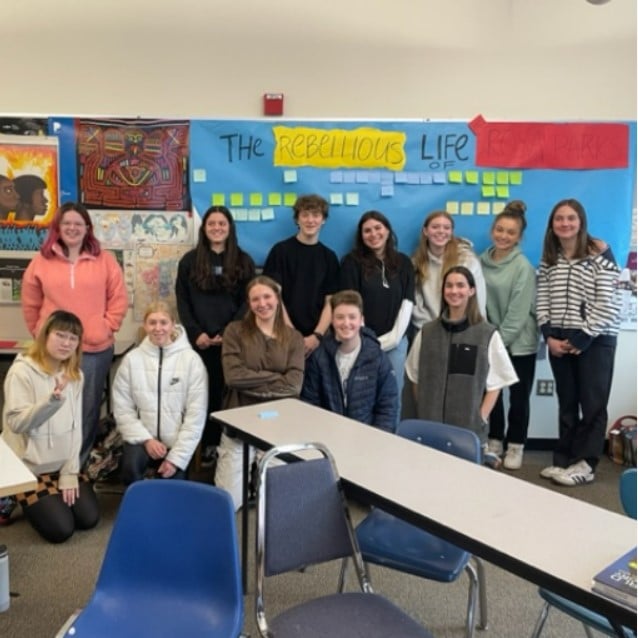 My high school Women's Studies class students were each given The Rebellious Life of Mrs. Rosa Parks: Young Readers Edition to read in class and at home over two weeks.
Then we followed the lesson by Ursula Wolfe-Rocca that is called "Rosa Parks Lived a Long and Active Life, So Why Is This Timeline So Boring and Short?"
To share what we learned with the rest of the school, we created our own timeline to hang in the social studies hallway for Black History Month and Women's History Month.
The students and I were struck and moved by Mrs. Park's lifetime commitment to the social and racial justice movement, which began long before the act of civil disobedience for which she is mostly known. This has sparked curiosity to dig deeper into other stories in history that we only know at the surface level.
The young adult biography format was easy to digest for students and could be assigned as a complete novel to a class or chapters jigsawed for individual students to share back to the whole group.
—Breck Foster
High School Social Studies Teacher, Lake Oswego, Oregon
---
This lesson is from the The Rebellious Life of Mrs. Rosa Parks Teaching Guide for classroom use. It is part of a collection of lessons to accompany the book and film of the same name.