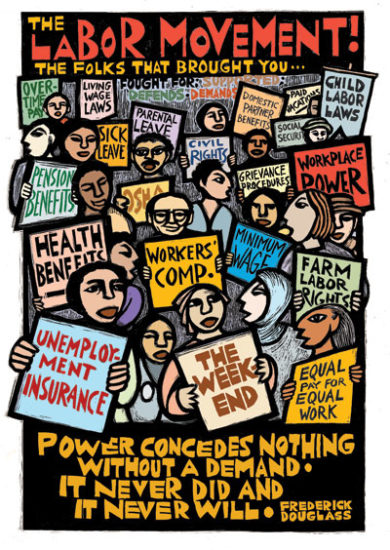 This "Labor Movement" poster features the demands and victories of the Labor Movement over the decades and the words of Frederick Douglass:
Power concedes nothing without a demand — it never has, and it never will.
Artist Ricardo Levins Morales explains:
The social gains of humanity did not invent themselves and will not defend themselves. Only organized people can do that.
The image can be ordered directly from the artist at RLM Art Studio as a poster (11″ x 17″) and notecard.
Please do not share the image without crediting the artist and linking to the source.
Find lessons, books, and films on the Zinn Education Project website for teaching outside the textbook about labor history.