On May 29, 1941, Disney animators launched a strike. Tom Sito, one of the animators, explains:
Labor pressures had been building in the Magic Kingdom since promises made to artists over the success of Snow White were reneged on, and Walt Disney's lawyer Gunther Lessing encouraged a hard line with his employees.
On May 28, in defiance of the Wagner act, Disney fired animator Art Babbitt, the creator of Goofy, and 13 other cartoonists for demanding a union. A motion to strike was made that evening.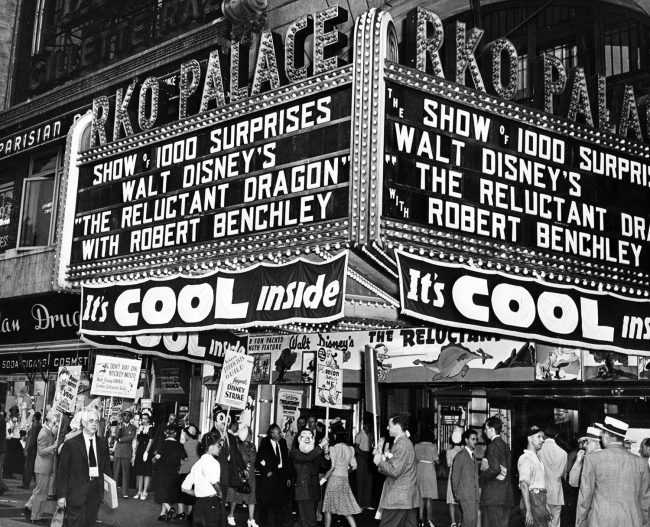 The picket line with major cartoonists began the next morning.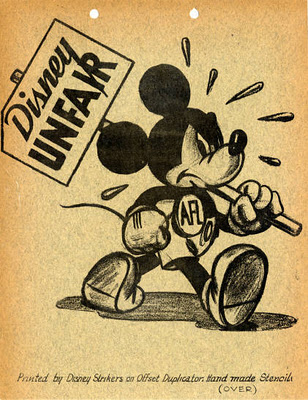 Walt Disney nearly had a nervous breakdown over the strike and a federal mediator was sent by Washington to arbitrate. In later years, "Uncle Walt" blamed the studio's labor ills on Communists. The studio unionized completely, but the hard feelings remained for their rest of their lives.
In "80 Years Ago Today, Disney Animation Workers Went on Strike," high school teacher Paul Prescod notes,
As the strike wore on, Disney became increasingly bitter and viewed the whole event as a personal assault. Despite there being very few leftists in the SCG, Disney published a letter in Variety claiming that "Communist agitation, leadership, and activities have brought about this strike."
Learn More
The Disney Revolt: The Great Labor War of Animation's Golden Age by Jake S. Friedman (Chicago Review Press, 2022)
"The Disney Strike of 1941: How It Changed Animation & Comics" by Tom Sito
Drawing the Line: The Untold Story of the Animation Unions from Bosko to Bart Simpson. Read an excerpt from Chapter 6 online, "The Great Disney Studio Strike of 1941."
Photos and fliers from the strike at Cartoon Brew.
Find lessons and resources below for teaching outside the textbook about labor history.