On Dec. 30, 1971, Daniel Ellsberg, a Defense Department analyst, and his colleague, Anthony J. "Tony" Russo Jr., were indicted by a federal grand jury for releasing the Pentagon Papers to the news media. The papers were part of a 7,000-page, top secret history of the U.S. political and military involvement in the Vietnam War from 1945-71.
In other words, their "crime" was to make the U.S. public aware of the history of the war.
Read the indictment at the Famous Trials website.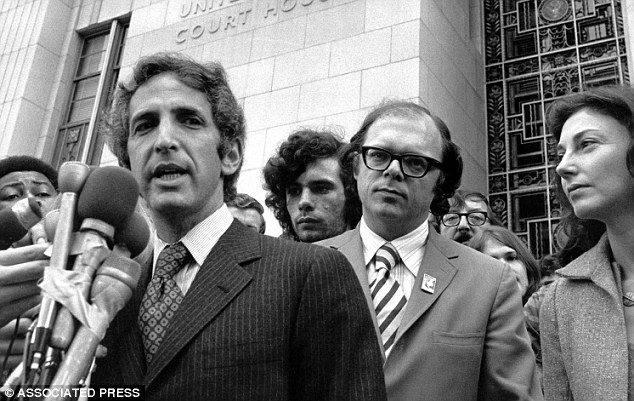 Howard Zinn wrote in You Can't Be Neutral on a Moving Train,
"Would you be interested in seeing some of the papers?" Dan asked. He went to a closet and gave me a pile of documents. For the next several weeks I kept them in my office, out of sight, reading then whenever I had some privacy. I had thought that by this time I knew a good deal about the history of U.S. policy in Vietnam, but there were revelations here that were startling, facts that we in the peace movement had claimed as true but only now found corroborated, in these documents, by the government itself.
Related Resources
Free 100-page teaching guide from the Zinn Education Project on Ellsberg, the Pentagon Papers, the Vietnam War
The Most Dangerous Man in America: Daniel Ellsberg and the Pentagon Papers documentary film
A Valedictory for Daniel Ellsberg: Handing Out The Pentagon Papers to GI's at Ft. Devens by David Rubin
. . . at Ft. Devens, an Army base outside Ayer, Massachusetts, in the fall of 1971, I led a group of 10 or 12 civilians who entered the base and attempted to hand out recently published paperback copies of the Pentagon Papers to GI's stationed there.
We knew it was an act of civil disobedience to enter the base for this purpose. We knew we would all be arrested. But we believed that active duty soldiers, like all American citizens, had a right to know, even a need to know, the truth about the war in Vietnam.
More resources below.