As we approach Indigenous Peoples' Day, here are recommended classroom resources. Note the new version of the lesson, The People vs. Columbus, et al.
---
The People vs. Columbus, et al.
New Version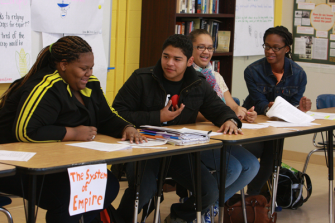 This widely used lesson has been revised in collaboration with Taíno community members. The updated version centers the Taíno people as the people harmed and includes indictments for four colonial offenders: Columbus, Columbus's Men, King Ferdinand and Queen Isabella, and the System of Empire.
In previous versions of this trial role play, the Taíno were included as one of the defendants. In this one, they are accusers. The Taíno present charges in the role play of enslavement, rape, torture, maiming, killing, crimes against the environment, and occupation and theft of Taíno land. Read more.
We'd love to hear from you when you use the lesson. In appreciation for your feedback, we'll send you a people's history book.
---
Whose History Matters?
Students Can Name Columbus, but Most Have Never Heard of the Taíno People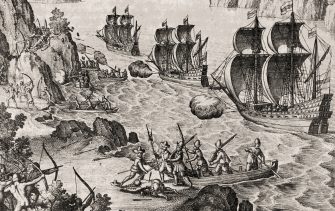 Bill Bigelow writes: Early in my high school U.S. history classes, I would ask students about "that guy some people say discovered America." All my students knew that the correct answer was Christopher Columbus, and every time I asked this question, some student would break into the sing-song rhyme, "In Fourteen Hundred and Ninety-two, Columbus sailed the ocean blue" — and others would join in.
"Right. So who did he supposedly discover?" I asked.
In almost 30 years of teaching, the best anyone could come up with was: "Indians."
I brushed that answer away: "Yes, but be specific. What were their names? Which nationality?" I never had a student say, "The Taínos."
"So what does this tell us?" I asked. "What does it say that we all know Columbus's name, but none of us knows the nationality of the people who were here first? And there were millions of them." Continue reading.
---
Recommended Reading
---
'Don't Take Our Voices Away':
A Role Play on the Indigenous Peoples' Global Summit on Climate Change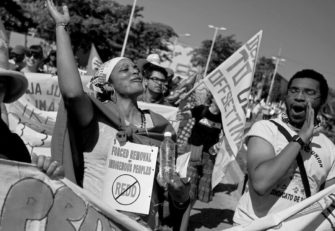 This role play on the Indigenous Peoples' Global Summit on Climate Change asks students to develop a list of demands to present to the rest of the world at a climate change meeting. Read more.
---
Columbus in America
Documentary: Free Online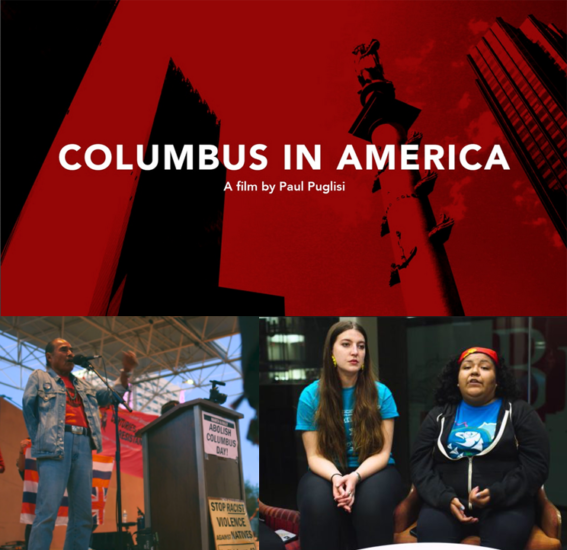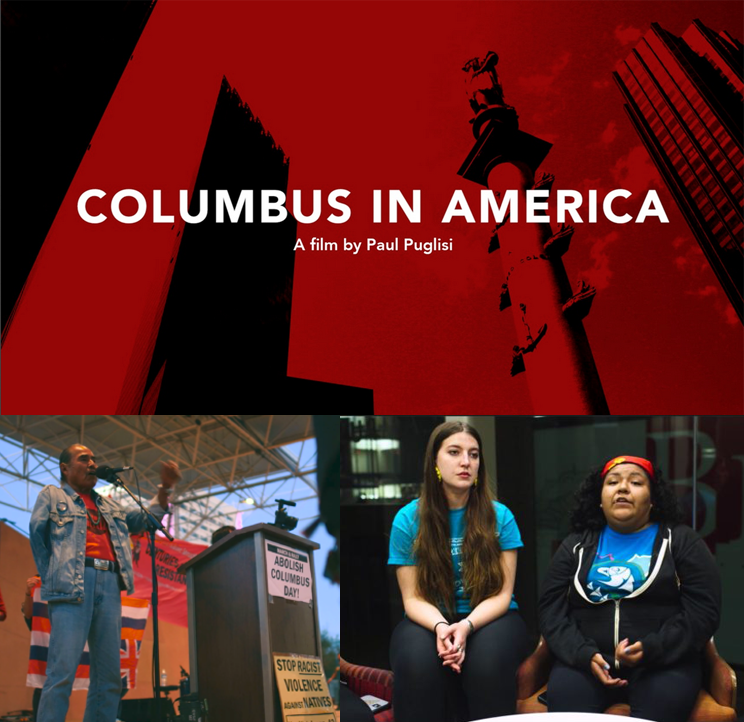 Columbus in America is the best and most comprehensive film on the history of Columbus — and the uses and abuses of the so-called discovery of America.
The film explores the history of what transpired in 1492 and after, and how "Columbus" has been used throughout U.S. history to legitimate the marginalization of Indigenous peoples.
Ultimately, the film is hopeful, as it focuses on how the victims of Columbus and those who came after have themselves targeted "Columbus in America" to assert their humanity, their history, and their rights. The film is free online. Read more.
---
Abolish Columbus Day Campaign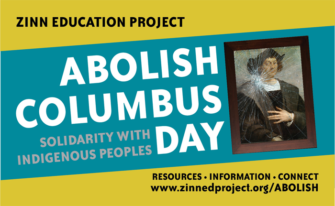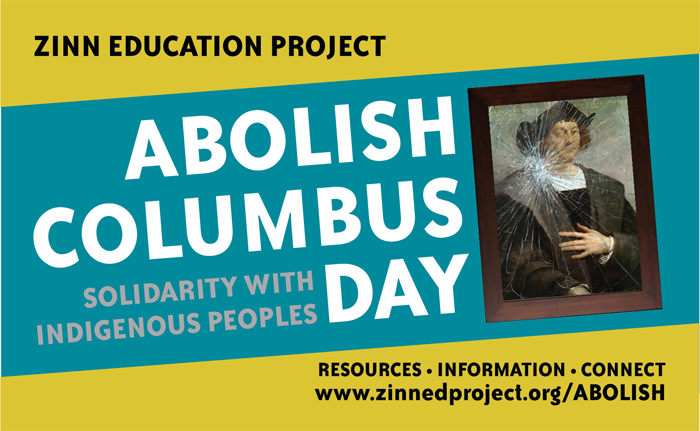 It is time to stop celebrating the crimes of Columbus and stand in solidarity with the Indigenous people who demand an end to Columbus Day. Instead of glorifying a person who enslaved and murdered people, destroyed cultures, and terrorized those who challenged his rule, we seek to honor these communities demanding sovereignty, recognition, and rights.
We encourage students and teachers to petition their administration and for communities to introduce legislation to rename Columbus Day to Indigenous Peoples' Day. We offer information and resources to Abolish Columbus Day.