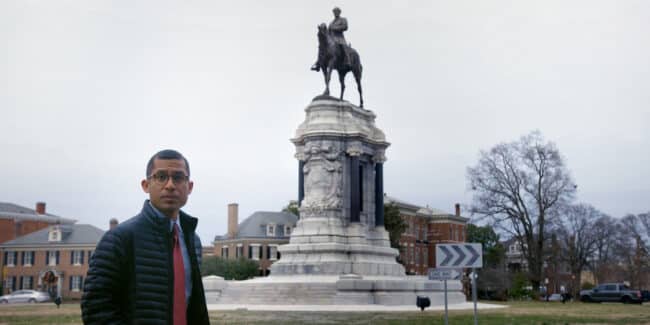 Don't miss this film! The Neutral Ground, a documentary on the fight over Confederate monuments and the Lost Cause narrative, streams free on POV.org for the month of November.
Director C. J. Hunt, a former middle school teacher and a comedian on The Daily Show, made the film teachable and engaging for grades 7+.
In 2015, Hunt was filming the New Orleans City Council's vote to remove four Confederate monuments. But when that removal was halted by death threats, Hunt set out to understand why a losing army from 1865 still holds so much power in the United States.
A review in The Grio notes,
Harrowing, smart, and bitterly funny, Hunt's documentary The Neutral Ground confronts the Lost Cause — the Southern campaign that mythified the Confederacy — with refreshing clarity. With New Orleans as the main backdrop of the story, the film expands its scope to the country at large, bringing to light the fabricated histories born out of the Civil War and the hard truths much of America has yet to face about slavery. Throughout, Hunt's radical openness leads to staggering, often personal conversations with advocates and opponents of Confederate monuments alike.
Hunt will make selected classroom visits. Fill out this form to request a visit. For more information, visit Neutral Ground.
Below are lessons and readings that could be used in conjunction with the film.