May 18 is the anniversary of the historic Plessy v. Ferguson Supreme Court decision in 1896. Did you know that the case was initiated by the Comité des Citoyens, or Citizens Committee, in New Orleans?
The Comité had raised the funds, developed the strategy, secured the lawyer, and done much more to challenge racist laws.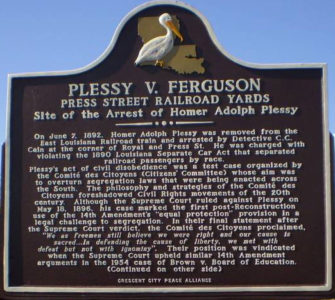 "They hired the detective to arrest Homer Plessy so that they could get him charged with the right thing," wrote Keith Weldon Medley in We as Freemen: Plessy v. Ferguson.
In response to the devastating Supreme Court ruling, the Comité des Citoyens stated:
We, as freemen, still believe that we were right and our cause is sacred.
Read more about the organizing history of this case in an excellent article by Medley.