Below, find new resources for teaching people's history and upcoming events from the Zinn Education Project's coordinating organizations and advisors.
---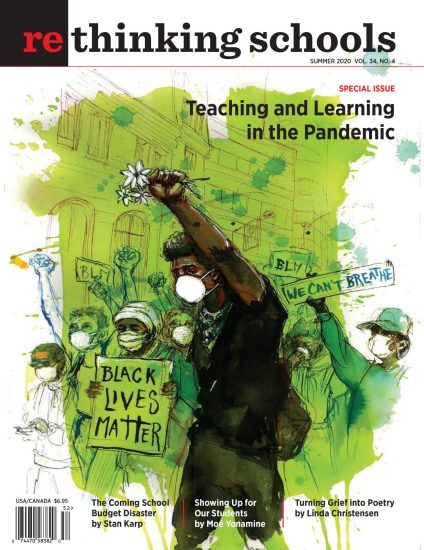 The summer issue of Rethinking Schools is a special, longer issue that focuses on teaching and learning in the pandemic. In their editorial, "The Fight of Our Lives," Rethinking Schools editors describe the summer issue as "a lamentation, but it is also a celebration — and a call to action."
This edition includes articles about what it means to show up for students at this time, the history of anti-Chinese racism and its intersection with disease in the United States, and how 12 K–12 teachers are coping and thinking about what it means to be an educator right now.
---
New Guide: People's History Lessons for Stamped, YA Edition

This is NOT a history book.
This is a book about the here and now.
A book to help us better understand why we are where we are.
A book about race.
We are thrilled that teachers across the country are meeting, collaborating, and building curriculum based on Stamped: Racism, Antiracism, and You, by Jason Reynolds and Ibram X. Kendi. This YA book is based on Kendi's 2016 Stamped from the Beginning.
We hope educators supplement these texts with an equally rich people's history of racism and antiracism. To help, we have suggested lessons that complement key chapters and moments in Reynolds' and Kendi's Stamped.
---
We Must Teach Climate Justice this Year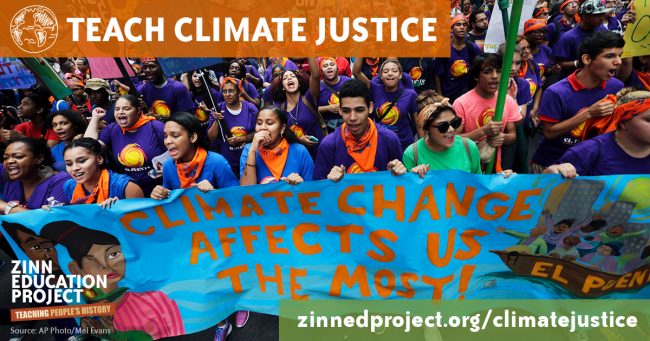 This year is on track to be the hottest year in recorded history. The climate crisis has not paused for the pandemic nor for police violence and racial inequality. In fact, these struggles all connect.
Teachers must ask: What is our role — and the role of the curriculum — in preparing students to confront these emergencies and those to come?
Students deserve a curriculum that helps them make sense of this moment and that explores the connections between crises.
---
Two New Lessons in 2020
---
Stolen Justice Book Giveaway for Teachers

We are offering free copies of the new book Stolen Justice: The Struggle for African American Voting Rights by Lawrence Goldstone to teachers who share their experience with teaching any of the three lessons in "Who Gets to Vote? Teaching About the Struggle for Voting Rights in the United States."
This offer is made possible thanks to a generous donation of books by the author, who documents the long and ongoing struggle for voting rights in the United States for young adults.
---
Teaching for Black Lives During the Rebellion
Friday, August 21, 2020 at 11AM PDT/2PM EDT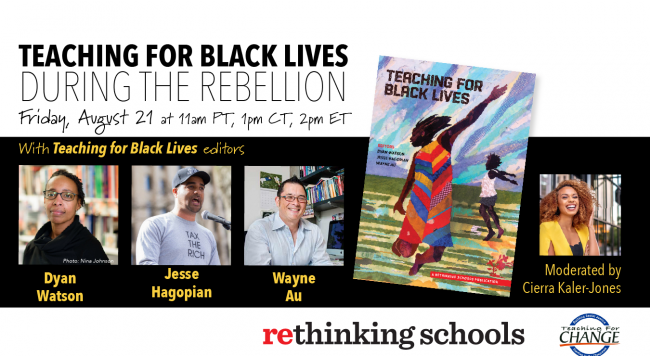 Join Teaching for Black Lives co-editors Dyan Watson, Jesse Hagopian, and Wayne Au for an urgent discussion on teaching and organizing for racial and economic justice in our schools during the rebellion. The conversation will be held on Zoom and a link will be emailed to you after registering.
This event is hosted by Rethinking Schools and sponsored by Teaching for Change.
---
Journal of the Civil War Era Offers Free Webinars and Articles on Racial Justice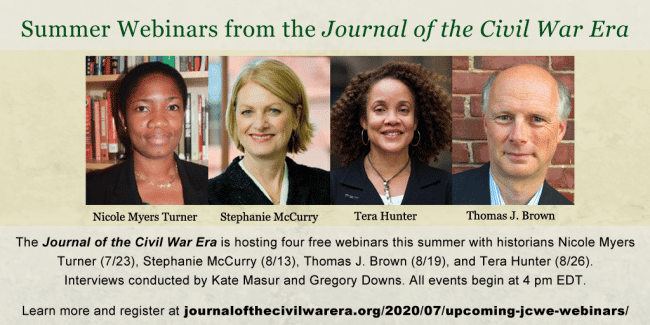 The Journal of the Civil War Era offers two free resources this summer that may be of interest to U.S. history teachers: a series of four webinars and open access to a selection of articles that speak directly to issues of race, politics, and justice. Learn More
---
Thank You to Our Instagram Followers, All 100,000 of You!

We are thrilled to share that as of the middle of July 2020, more than 100,000 people follow the Zinn Education Project on Instagram.
That's 100,000 people who view daily This Day in History posts, new lessons, weekly Cite Black Women Sunday posts, and more.

---
Support People's History Students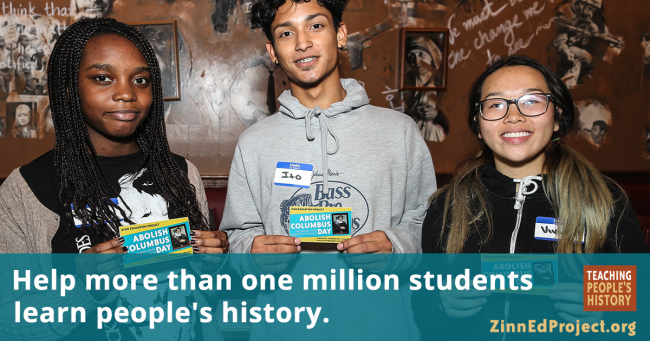 The primary support to sustain and grow the Zinn Education Project comes from individual donors like you. Read our Donor Testimonials and see What Teachers Are Saying to explore how our work impacts students across the United States.