Why We Support the Zinn Education Project
Thanks to all our donors — individuals like you — who make it possible for the Zinn Education Project to promote the teaching of people's history. We are pleased to highlight some of the stories and endorsements that donors have shared with us.
Kipp Dawson
In honor of Anne Dawson, a Rosie the Riveter
▸ READ MORE
Bill Fletcher Jr.
In honor of William G. Fletcher's labor lessons
▸ READ MORE
Robert Forrant
In honor of the
Bread and Roses Martyrs
▸ READ MORE
Mia Henry
In honor of Rugenia Moore Henry, civil rights activist
▸ READ MORE
Bill Holtzman
To bring students the power of Zinn's teaching and principles
▸ READ MORE
Tom Lesser
Help shed a light
on real history
▸ READ MORE
Rhoda Seidler
In honor of my father, Glyde, a member of the Lincoln Brigade
▸ READ MORE
Arkansas Book Donors
For the courageous librarians and teachers
in Arkansas
▸ READ MORE
Educators
In honor of my students, who have a fuller understanding of history thanks to the Zinn Education Project
▸ READ MORE
---
Donor Quotes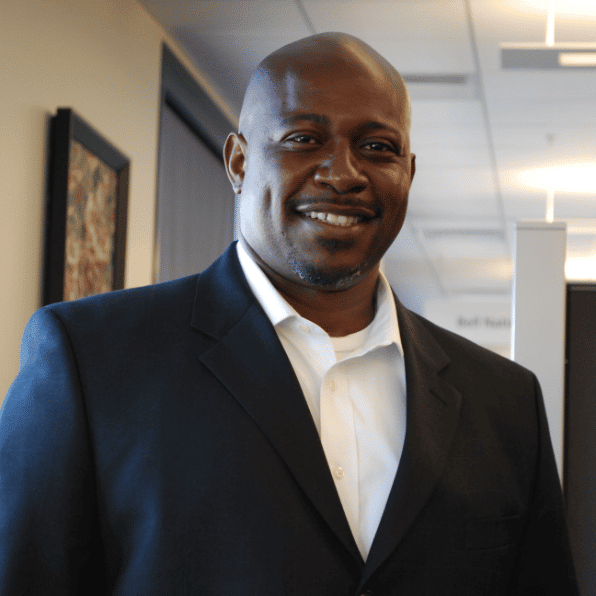 It takes courage and real commitment to do this kind of work. I appreciate your efforts in helping to keep the struggle alive and to ensure the River of Freedom keeps flowing. Thank you for your service!
—Curtis Austin
Associate Professor, Chandler, Arizona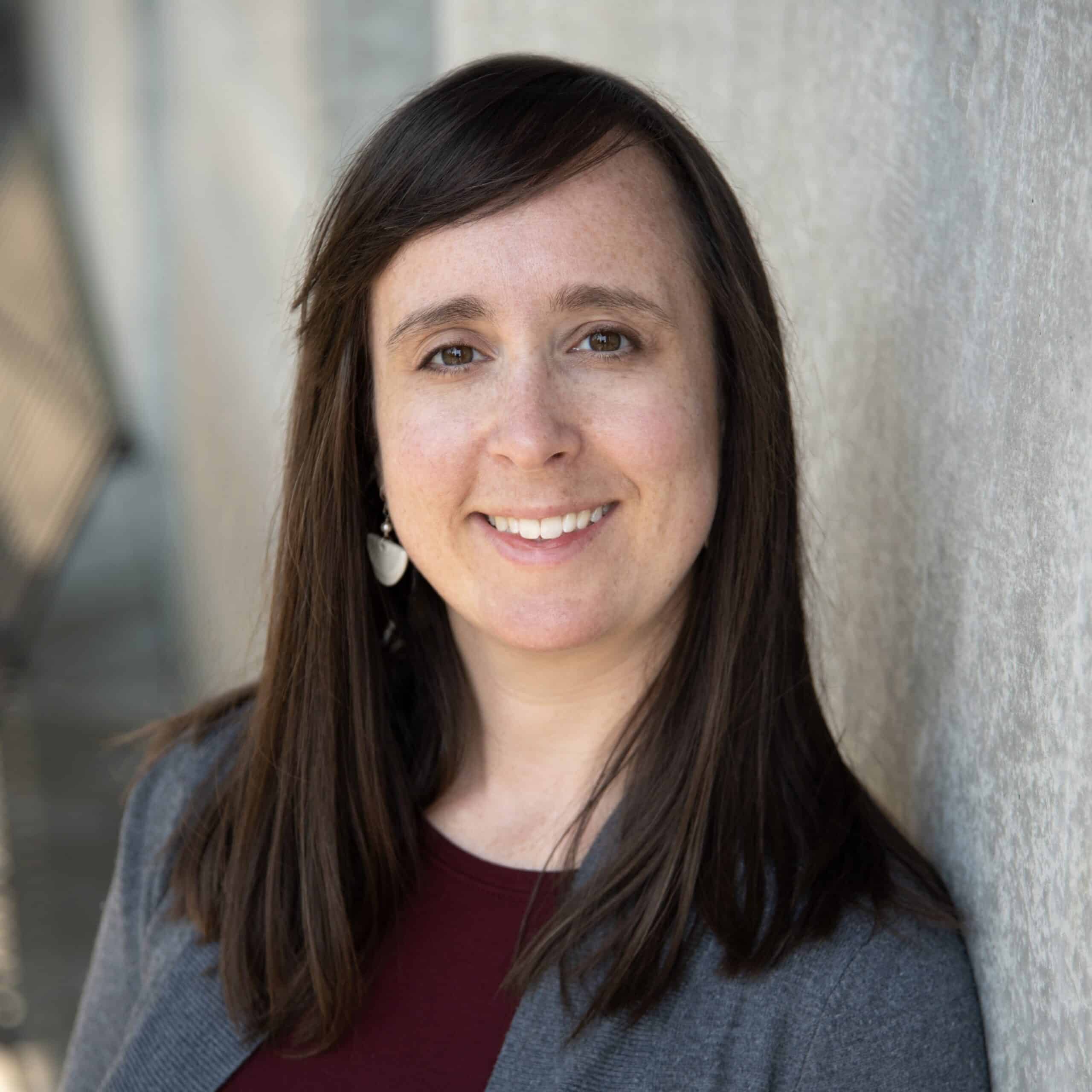 As a higher education administrator, I am donating to the Zinn Education Project because I believe that educating children early about people's history is one of the best — if not most necessary — things we can do to turn the tide of ignorance, apathy, and colonialism in this country.
—Erin Jensen
School Administrator, Vancouver, Washington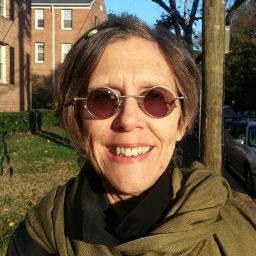 Young people need to learn the people's history so they can be leaders for the social change we all so desperately need.
Right now, the world can seem a hopeless place. But there is hope if our teachers share true stories of the power of collective action. I didn't get to hear that story until I read A People's History of the United States in college. I don't want our children to be 20 before they get the chance. That's why I support the Zinn Education Project.
—Marta Ames
People's History Supporter, Washington, District of Columbia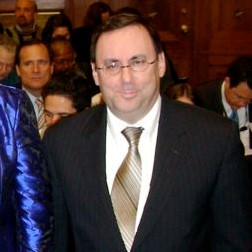 The need for this project could not be more timely. Social change is only possible if people understand their history and they are willing to question. Reading Howard Zinn's books and attending his lectures when I was in college greatly influenced and provided me with the perspective and understanding to pursue a career as an attorney representing whistleblowers. I sincerely hope that others who have been inspired by Howard Zinn will give what they can to this project so you are able to reach many, many more teachers and students in the coming year.
—David Colapinto
People's History Supporter, Washington, Alabama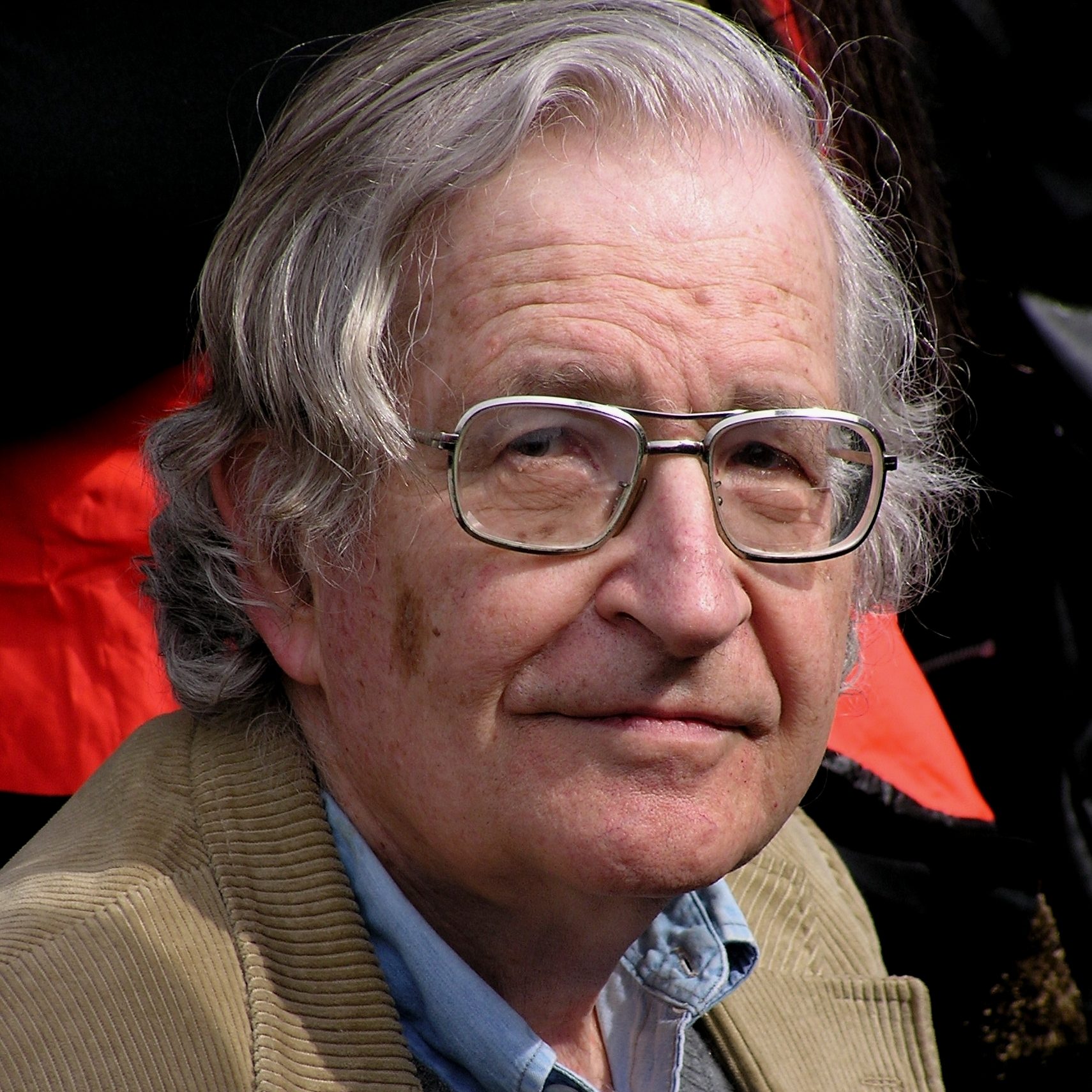 Whenever there was a struggle for peace and justice, Howard was there, on the front lines, unflagging in his enthusiasm, and inspiring in his integrity, engagement, eloquence and insight; a light touch of humor in the face of adversity, and dedication to non-violence and sheer decency.
It is hard even to imagine how many young people's lives were touched, and how deeply, by his achievements, both in his work and his life.
—Noam Chomsky
People's History Supporter, Boston, Massachusetts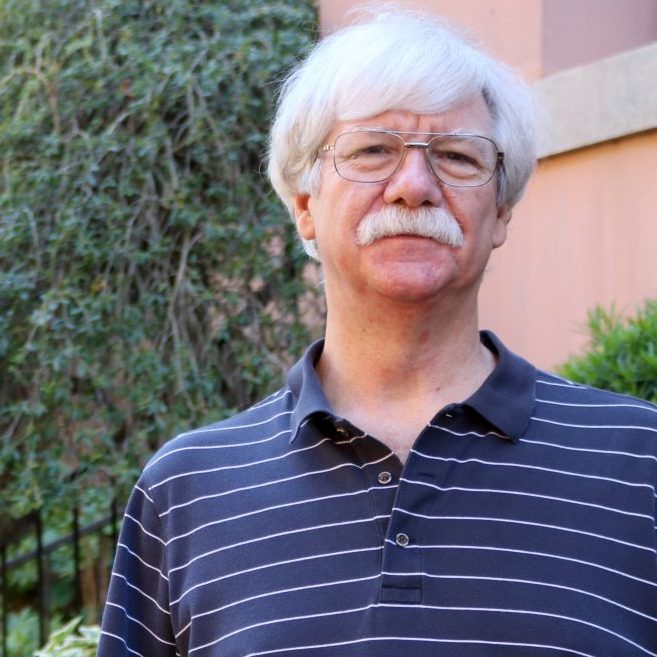 I'm donating to support the great work you do in providing resources to teachers and others to help tell the full story of the history of the United States. I'm a retired college professor who made use of your resources in teaching U.S. history.
—George Hopkins
People's History Supporter, Charleston, South Carolina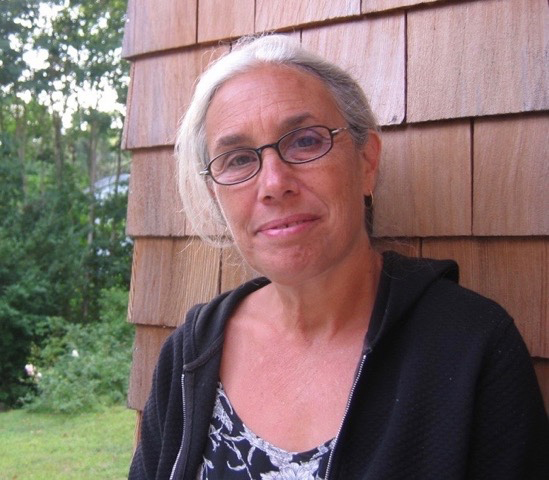 It's been a real privilege for me to work with the ZEP team and to see how teachers and people all across the country are informed and transformed by this invaluable resource. ZEP has a small staff and a very large reach. All their resources and people's history curricula are free, so they truly depend on donations to continue the work they are doing and to be able to broaden their reach and create new programs.
I urge you to join me in supporting the essential work that ZEP is doing to ensure that young people understand the full history of their country—learning from the voices and experiences of ordinary people engaged in struggles and movements that have contributed to creating positive change and furthering social justice.
As my father said: "We don't have to engage in grand, heroic actions to participate in the process of change. Small acts, when multiplied by millions of people, can transform the world."
(Read more.)
—Myla Kabat-Zinn
People's History Supporter, Northampton, Massachusetts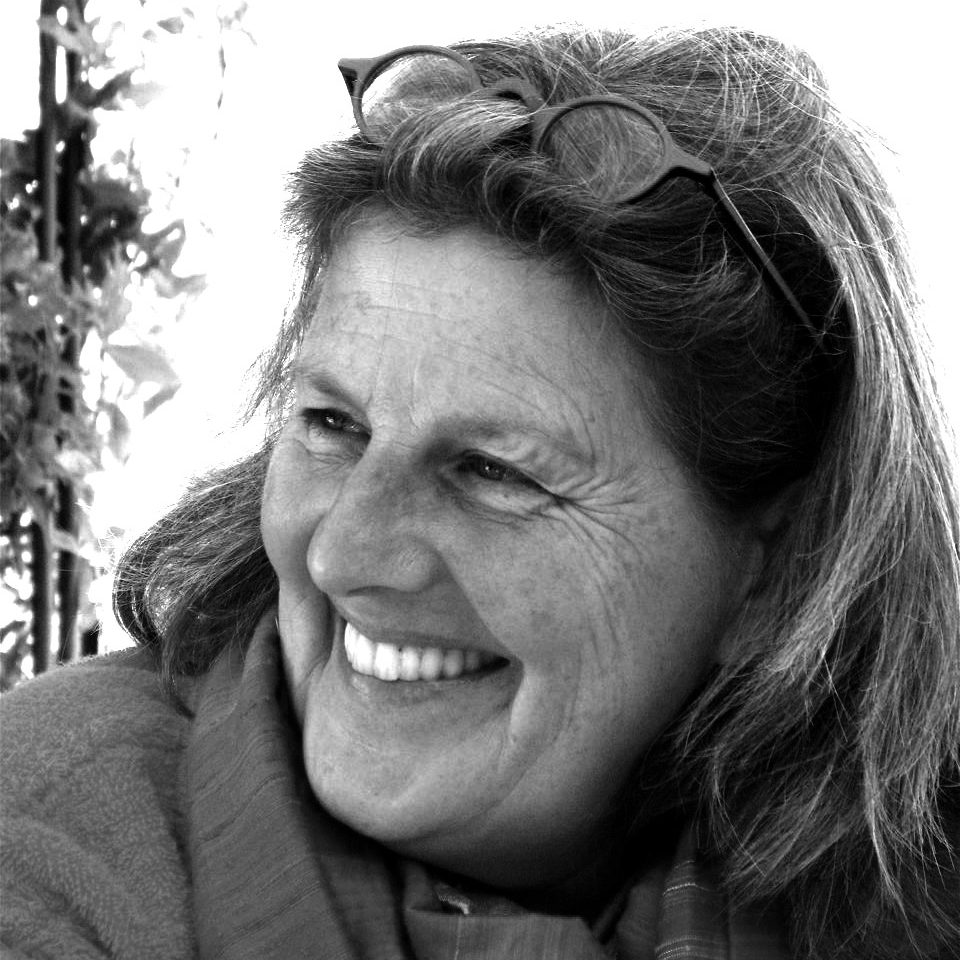 As an immigrant from Germany who lived in the United States for thirty years, I know how the truth of a story comes through the richness of diverse voices. My own work teaching mindfulness, yoga, and other awareness practices that are somewhat outside the mainstream of traditional education makes the work of the Zinn Education Project even more meaningful to me.
I care deeply about educating and empowering young people so they can contribute to creating a more just, democratic and inclusive society. It is this kind of authentic education we should all support.
—Maria Kluge
People's History Supporter, Outside of US
I am donating because the Zinn Education Project shares stories of courage, resolve, and hope that I don't get from any other source.
—Colleen McCormack-Maitland
People's History Supporter, Brooklyn, New York
We contribute to the Zinn Education Project because it is a powerful way to help teachers and students learn a more complete, nuanced, and inclusive history of our nation.
—Angel and Sonia Nieto
People's History Supporters, Amherst, Massachusetts
Many of the social, economic, and even political problems that we face today are rooted in our country's racial caste system. We can't begin to think responsibly about how to solve these problems if we don't understand how they were created. The Zinn Education Project attempts to bring that understanding of our racial history to middle and high school students, and for that we are all in the project's debt.
—Richard Rothstein
People's History Supporter, Berkeley, California
I have been teaching history in high schools and college for 50 years, and I have used Zinn's work for most of the last 40. His revolutionary perspective has touched students and woken them up to sides of the American story that they had never imagined. The Zinn Education Project's work is critical to developing an informed public better prepared to be responsible citizens.
I had the genuine pleasure of personally meeting Howard Zinn when he came to speak at Rhode Island College around 2000. His example has taught me so much  as both a teacher and an historian. Thanks to you and everyone at ZEP for their unrelenting efforts to inform students and help develop critical thinking skills so essential in a world of competing stories of our past.
—Kathleen Pannozzi
People's History Supporter, Providence, Rhode Island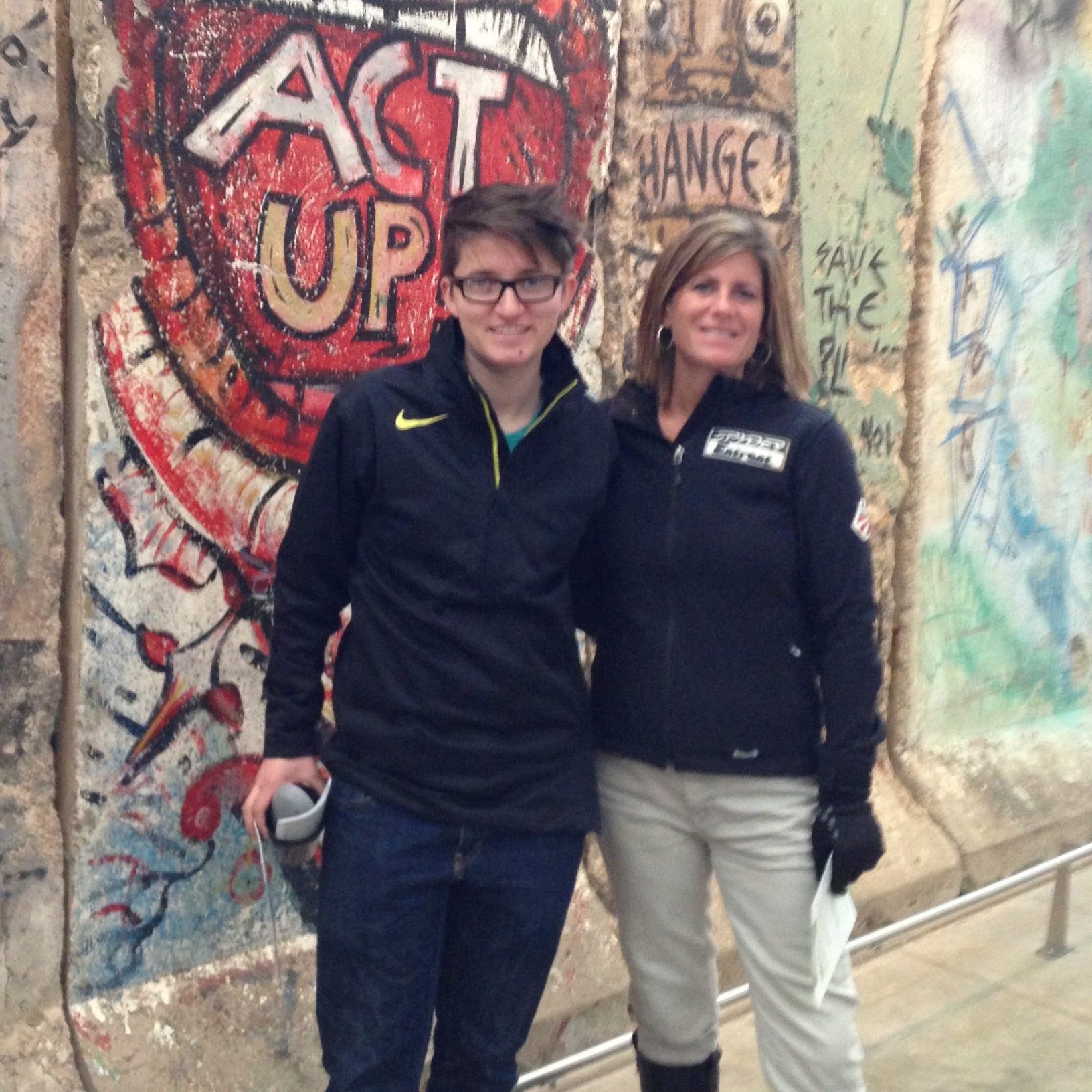 I was introduced to Howard Zinn's A People's History of the United States in the 12th grade by my AP Government educator. She instilled a passion for politics and social justice that I never really sat back and understood; until now, a decade later. I hope this donation assists other students across the country learn a more complete and inclusive history than that's found in their textbooks.
It's important now more than ever for young people to understand and learn more about lives that are not included in a standard curriculum, and give voices to those who are silenced. I hope this helps students gain an awareness of differing perspectives, inspires them to become passionate about change, and drives them to take action. We cannot be neutral on a moving train.
—Natasha Sleigh
People's History Supporter, Washington, District of Columbia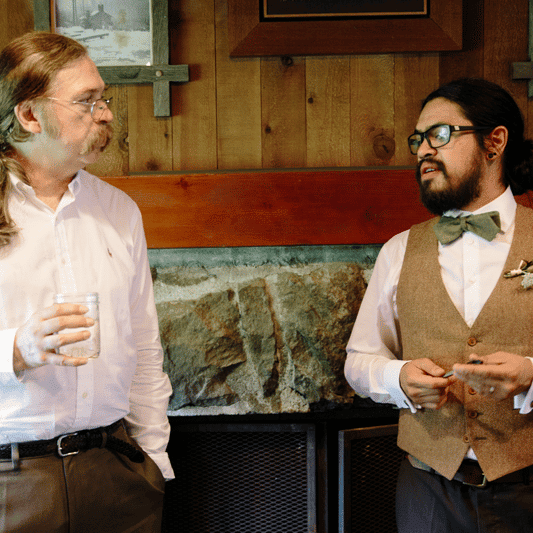 This gift is in honor of the 69th birthday of my father, Larry Jones, retired high school U.S. History teacher.
A People's History of the United States was required reading from literally day one in his classes. Dad had first learned about A People's History from a review in The Nation in the mid 1980's and first obtained his copy from the Stolen Continents History section at City Lights Bookstore during a Summer 1986 trip to San Francisco. He spent his career keeping the curriculum laser-focused on the people's history and the struggles for dignity and justice.
—Neil Jones
, Portland, Oregon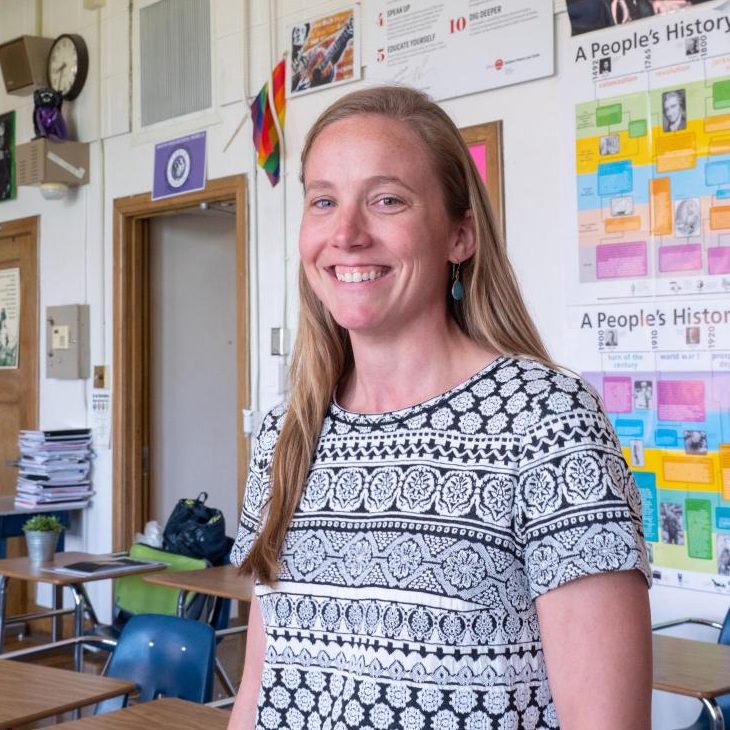 I use Zinn Education Project resources regularly as well as recommend them to colleagues because of the way they center resistance and agency in helping students learn full, complex, accurate history. Thank you for all you do to provide quality resources for teachers and students!
—Hayley Breden
People's History Supporter, Denver, Colorado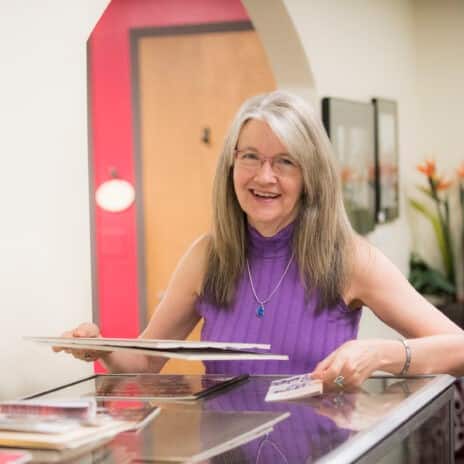 I can't even begin to name all the ways I use the Zinn Education Project.  My own teaching is mostly university students so I don't often use the lesson plans directly but I pull historical data from them and I suggest them to anyone I meet interested in learning or teaching a more inclusive U.S. history. Your emails and social media presence keeps me alert to key historical currents that are powerful and significant but also terribly under the radar in our nation today.  Some I know of and am happy to be reminded about, but many times I learn of these episodes from you.
When I was studying U.S. history in grad school, I drew inspiration from Howard Zinn's writings — & I still do!  So when I discovered this project that moves his vision forward,  I was excited,  and have remained a fan of ZEP ever since. As the biographer of white anti-racist activist and journalist Anne Braden and as someone who co-founded a university institute named after her that educates on the Black freedom movement and especially local and under-known stories from it, I also share some of our resources with ZEP.  And I often point local educators to your work when they approach us for ideas.
Your work is all the more important amid the rising tide of white supremacy the past few years have brought, and they will be all the more essential as our nation's history curriculum necessarily transforms in creative, positive ways in response to the reckoning that the Black Lives Matter movement is propelling for us all. The work of the Zinn Education Project is helping to usher in that needed transformation. Thank you!
—Catherine Fosl
University Professor, Louisville, Kentucky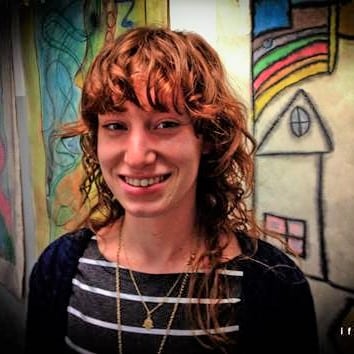 Thanks for helping me get through my first year of teaching with engaging social justice lesson plans!
—Rachel Bernkopf
Middle School Teacher, Chicago, Illinois
More Dedications
The truth will set you free. I believe we love our country more when we understand the struggles of its peoples. We fight harder for justice and see the world with compassion. Keep up the great work!
— Michael Kersten
Oakland, California
I am donating in honor of Howard Zinn who graced the Albion College campus in Michigan in 1999 and in honor of Julian Bond who was the keynote speaker at the Albion College-Albion Community Martin Luther King Jr. Convocation in 2014.
— Wesley Dick
Albion, Michigan
Thank you for being a voice of reason and intellect. I donate in honor of truth, of everyone who has struggled to support a cause, and in honor of Nicholas Peachy and Paul McManus, the two history teachers who most shaped me and introduced me to critically appraising the world, knowledge, and myself.
— Stephanie Freitas
 Dighton, Massachusetts
---
Donate Today
Your donation provides vital support to help sustain our ability to provide freed downloadable teaching activities, outreach to teachers, developing new materials, and promoting the need for bringing a people's history to the classroom. With a five-year commitment, we can plan a strategic framework and keep our focus on building a movement committed to teaching a people's history.
Donations can be made online with a credit card in any amount. If you prefer to send a check, make checks payable to Teaching for Change and mail to:
Zinn Education Project
PO Box 73038
Washington, D.C. 20056
For bequests, monthly donations, and/or inquiries, contact us directly at zep@zinnedproject.org or (202) 588-7205.
All donations are tax-deductible. You will receive a letter and receipt acknowledging your donation and you will be kept up to date on the achievements of the project. The receipt will be from Teaching for Change (a 501-c-3 organization, tax ID # 52-1616482), one of the co-sponsors of the Zinn Education Project.