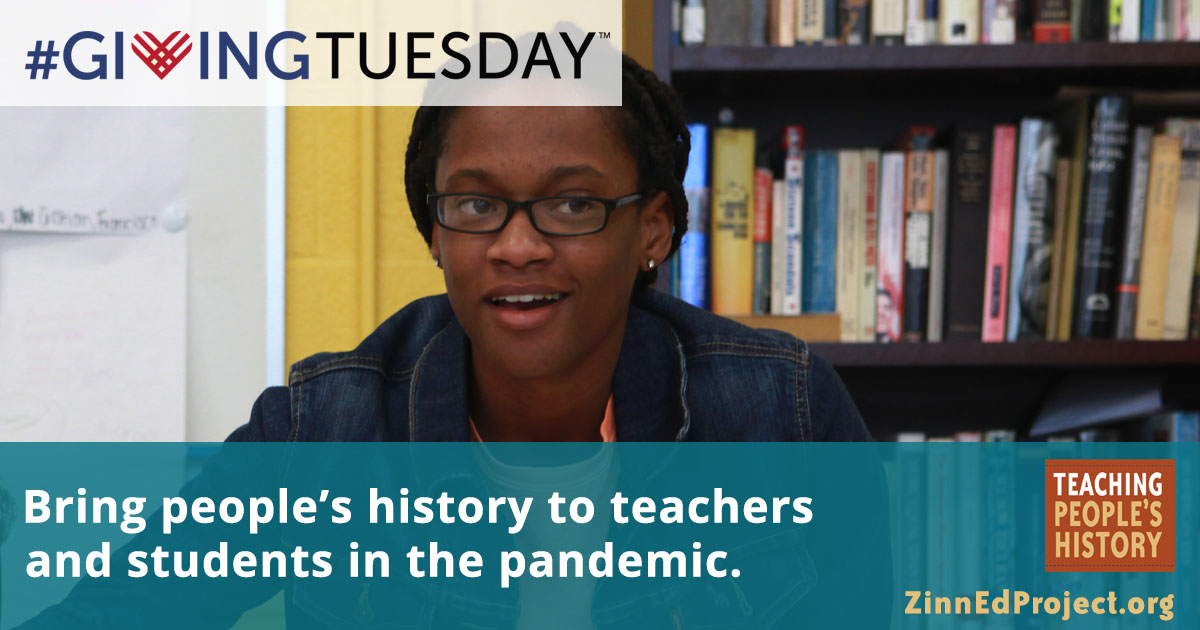 After a recent online Zinn Education Project session, one educator wrote:
Thank you for getting us together and giving me hope that we are not alone, and that we can think and act ourselves out of this pandemic.
As teachers and families help students understand the crisis we are in and imagine a way forward, they are turning in record numbers to the Zinn Education Project.
Many corporate curricula projects suggest teachers avoid discussing COVID-19 with students or simply teach about the scientific aspects of the virus. But students are hungry for the truth.
We work around the clock to provide resources and we need your help to continue.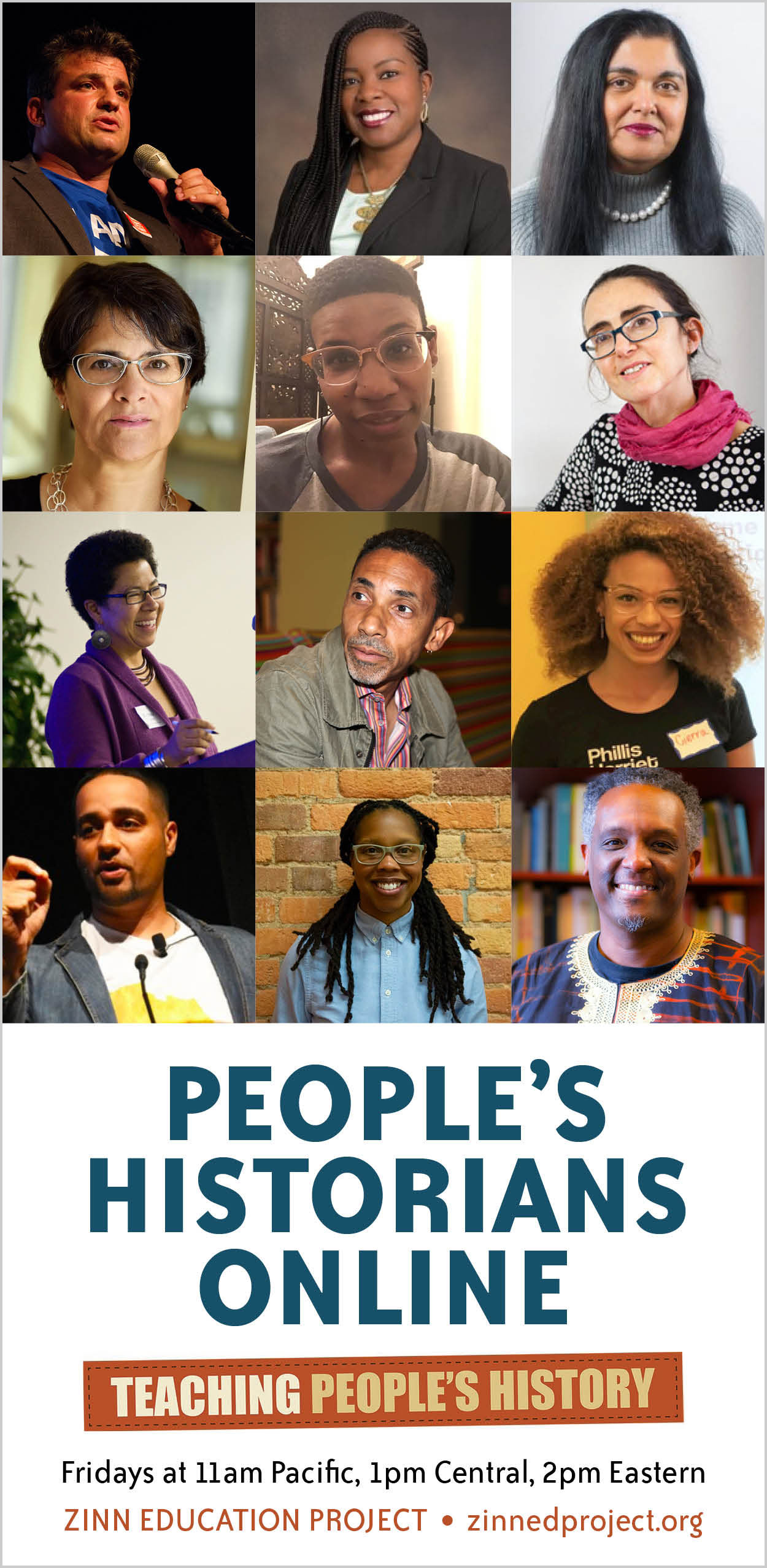 In the past six weeks we have:
We need your help so that we can continue to develop resources, share teaching stories, and bring teachers together to think and act ourselves out of this pandemic.
We receive no corporate support. 100% of our support comes from individuals like you. On this Giving Tuesday, please make a donation. Even better, pledge to become a monthly supporter.