Articles
Timeline on the Civil War and Abolition
Student Handout. By Bill Bigelow. 3 pages.
This timeline can be used as a resource for lessons on the Civil War, President Lincoln, the 54th Regiment, and the end of slavery.
Time Periods: 19th Century, Civil War Era: 1850 - 1864
Themes: African American, Racism & Racial Identity, Slavery and Resistance, Wars & Related Anti-War Movements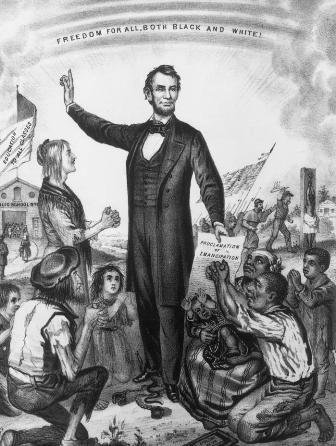 Timeline of relevant events from September 1858 until General Lee's surrender on April 9, 1865.