Many people have referenced the 1960s, have referenced Ferguson in 2014, but I think it's important to say that these are not just repeats of past events. These are the consequences of the failures of this government and the political establishment, the economic establishment of this country to resolve those crises, and so they build and accumulate over time. And we are watching the boiling over of that. — Dr. Keeanga-Yamahtta Taylor, assistant professor of African American Studies, Princeton
We agree with Dr. Keeanga-Yamahtta Taylor. It is essential to teach about the long history of white supremacy that has brought us to the boiling point.
Here are lessons and resources on white supremacy and resistance in the United States. Find many more lessons by browsing our materials.
Teaching for Black Lives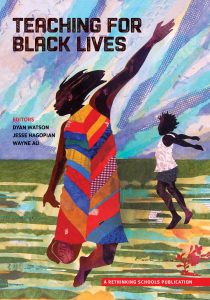 Police violence and racial profiling loom large for my students, and often our solutions are legislative or civic. Teaching for Black Lives allowed me to bring hope and heart to a grueling and gruesome topic. . . Too often we are asking our students to wait and this allowed them to talk back immediately. — Liz Iverson, Middle School Teacher, Chicago, Illinois
This teaching guide, published by Rethinking Schools, grew directly out of the movement for Black lives.
Teaching for Black Lives provides practical resources and shows how teachers connect curriculum to young people's lives and root their daily experiences in what is taught and how classrooms are set up. Teaching for Black Lives highlights the hope and beauty of student activism and collective action.
Order today from Rethinking Schools.
Lessons About White Supremacy and Resistance in the United States
| | |
| --- | --- |
| | A lesson on the countless colonial laws enacted to create division and inequality based on race. This helps students understand the origins of racism in the United States and who benefits. |
| | This three-lesson unit provides historical context for the contemporary struggle against voter suppression and for voting rights in the United States. |
| | A mixer role play introduces students to the pivotal and largely untold history of the Black Panthers. |
| | The mixer lesson shows how 20th-century government policies segregated every major city in the United States with dire consequences for African Americans. |
Teaching in an Uprising: Readings on Race and Democracy
For more background information, check out the articles Dr. Trish Kahle compiled for her students. They are available in Teaching in an Uprising: Readings on Race and Democracy at the African American Intellectual History Society (AAIHS) website.
Help Us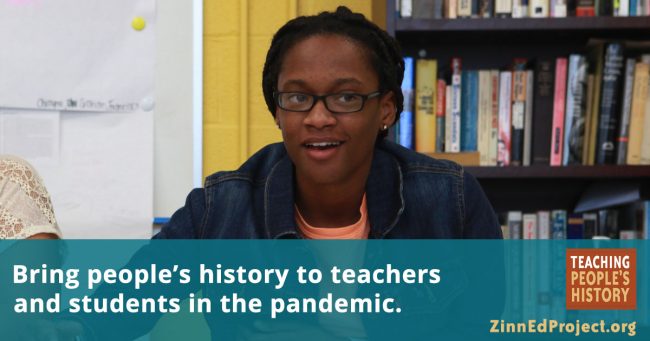 With no corporate sponsors, 100 percent of Zinn Education Project funding comes from individuals like you. Make a donation today.