Just two days after the murder of Martin Luther King Jr. in nearby Memphis, Tennessee — as protests and demonstrations raged across the country — students at Alabama's Tuskegee Institute led an occupation of the campus. On April 6, 1968, nearly 300 students surrounded a campus building, holding hostage the board of trustees who were meeting inside.
Their demands, which had been made in writing prior to the occupation, included the creation of a Black studies program, financial aid for student athletes, an end to compulsory participation in the Reserve Officers' Training Corps (ROTC) program, and changes to the structure of classes at the campus.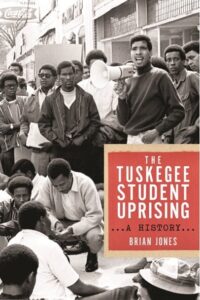 Administrators initially responded by shutting down the campus, and the National Guard was sent by the Alabama Governor to quell the student uprising. In the end, however, the students' bold actions led to the implementation of almost all of their demands.
As Brian Jones elaborates in his book The Tuskegee Student Uprising: A History, the students' efforts "cracked open the curriculum and made possible ethnic studies, women's studies, LGBTQ studies" on campuses around the country. According to Jones,
. . . the Tuskegee student uprising is one part of a long pattern of Black people fighting to expand the horizons of learning in this country.