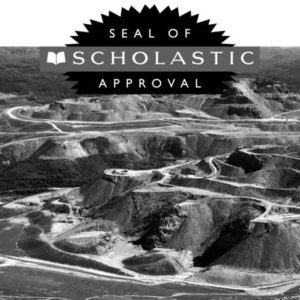 Amid overwhelming criticism that Scholastic Inc. was lying to students about the benefits of coal use, the education publisher cut ties with the coal industry on May 13, 2011. This move came after educators, activists, and journalists demanded that Scholastic withdraw its The United States of Energy teaching materials from 4th-grade classrooms. Scholastic had partnered with the coal industry to produce this curriculum, which praised coal as an energy source and neglected its many dangers and disadvantages.
Scholastic issued a statement regarding its partnership with the American Coal Foundation and the decision to stop distributing these materials. The statement read, in part:
We acknowledge that the mere fact of sponsorship may call into question the authenticity of the information, and therefore conclude that we were not vigilant enough as to the effect of sponsorship in this instance. We have no plans to further distribute this particular program. Read more.
Bill Bigelow, curriculum editor for Rethinking Schools magazine and co-director of the Zinn Education Project, wrote for YES! Magazine:
The story of how Scholastic was forced to withdraw its pro-coal The United States of Energy offers a valuable lesson: When educators and activists work together to shine a light on socially and environmentally harmful teaching materials, we can defend the integrity of schools. As we work to build a curriculum that equips students to address the climate crisis, wealth inequality, U.S. militarism and a host of other social and environmental issues, we need this kind of educator-activist partnership more than ever. Read more.
Additional Resources
Scholastic Inc – Pushing Coal: A 4th-Grade Curriculum Lies Through Omission by Bill Bigelow (Rethinking Schools)
---
This event is included on the Zinn Education Project's Climate Crisis Timeline.