Filipino American History Month is celebrated in the United States during the month of October, commemorating the first recorded arrival of Filipinos on the land that is now the continental U.S. on October 18, 1587, by way of a Spanish galleon, that docked at what is now Morro Bay, California.
Learn about key people and events in Filipino American history from Asian Americans and Moments in People's History.
Pictured below is a Filipino American history resource about the fight to save the International Hotel in Manilatown in San Francisco. Learn more and order poster from Justseeds.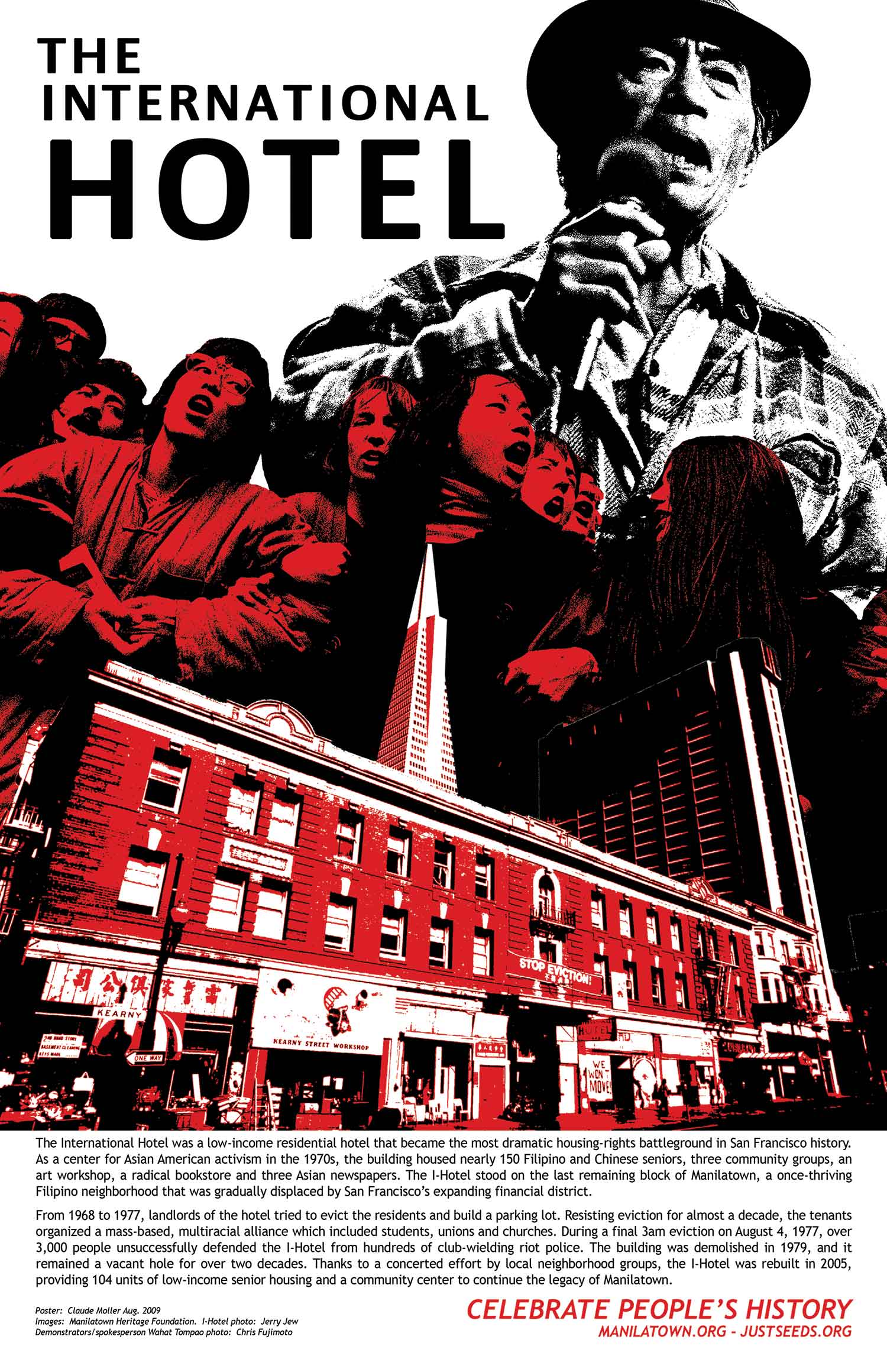 Find more resources below.