We look forward to the 2023 National Coalition for the Social Studies conference in Nashville. Workshop proposals are open now through February 17, 2023. We encourage people's history teachers to submit a proposal to present at the 2023 NCSS conference.
To learn about this year's conference city, we are reading I'll Take You There: Exploring Nashville's Social Justice Sites, edited by Amie Thurber and Learotha Williams. The Nashville Scene notes that,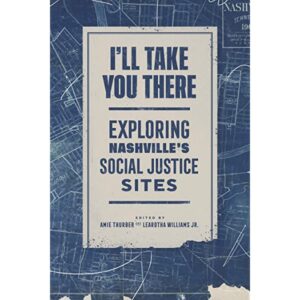 When selecting entries, there were three criteria [for I'll Take You There]: "sites that challenge missing or misinformation; sites that reveal privilege or dominance; and sites that celebrate cultural resistance, resilience, and creativity." The result is intricate and varied.
. . . Many entries critically examine the histories of well-known spots. In "Mansker Station," Thurber muses that "for White colonists, Mansker Station represented a place of refuge and safety. For the Indigenous inhabitants of the area, it represented the deepening threat to their sovereignty and continued existence on the land they had called home for generations."
The "Aaittafama' Archaeological Park" entry notes that Old Hickory Boulevard paved over sacred Indigenous burial grounds. The "Downtown" section features the story of Black Bottom, a "center of African-American education, culture, and business in Nashville." Despite its significant impact on downtown Nashville, "revitalization" projects flattened Black Bottom.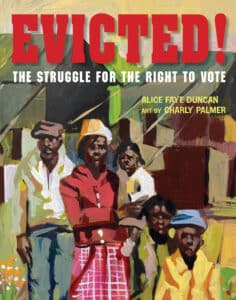 We also recommend the picture book, Evicted!: The Struggle for the Right to Vote by Alice Faye Duncan, about what happened to Black sharecroppers in Fayette County, Tennessee, when they tried to exercise their right to register to vote in the late 1950s.
The white backlash was brutal. Black people who attempted to register were "barred from buying groceries or gasoline, and from receiving bank loans and medical services in the region." They were evicted from their sharecropper shacks.
Two of the few Black farmers who owned land provided space for the homeless sharecroppers to live in tents while they organized to defend their right to vote.
---
Don't forget to submit a proposal to present at the 2023 NCSS conference.