Dear Zinn Education Project friends,
The great historian and social justice activist, Howard Zinn, died five years ago. On this anniversary, we mourn his loss but also appreciate the extraordinary legacy he left.
As teacher, activist, scholar, lecturer, playwright, and friend, Howard Zinn inspired us to see that people's efforts can make the world a better place. His most influential work, A People's History of the United States—-and all his writing—-celebrated the accomplishments of social movements and ordinary people, and challenged readers to question the myths that justify war and inequality.
In this year of two important 50th anniversaries, Howard Zinn's historical analysis is especially timely. As the country's attention returns to Selma and Civil Rights struggles, we urge everyone to read some of Zinn's reporting on the 1963 Freedom Day in Selma and the Student Nonviolent Coordinating Committee (SNCC). Howard Zinn's writing highlights the years of organizing that preceded the events remembered in Selma.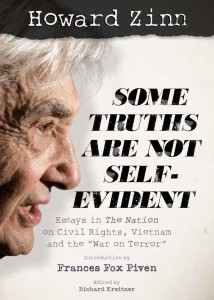 And as the Pentagon prepares its 50-years-after "lessons of Vietnam" commemoration, it's important to re-visit Howard Zinn's valuable writing about the roots of the Vietnam war and its immoral prosecution. (Some of this civil rights and Vietnam reporting is featured in the new compilation of Zinn's Nation magazine articles, Some Truths Are Not Self-Evident.)
Howard Zinn did not lend his name to organizations. He made an exception with the Zinn Education Project. He wanted to support teachers who sought to offer their students a more honest, inclusive history—-a people's history. He knew how corporate school reform was making teachers' lives impossibly difficult, and he wanted to do whatever he could to provide them resources that could spark their students' curiosity.
No doubt Howard Zinn would be gratified to know that the Zinn Education Project now has more than 45,000 teachers who have registered at our site to download materials to "teach outside the textbook." Through their classroom work, these teachers are themselves making people's history as they equip tens of thousands of young people to rethink our past and imagine a different world.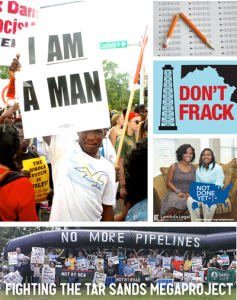 When Howard Zinn died five years ago, the writer and activist Naomi Klein said, "We have just lost our favorite teacher." We did. But the work that Zinn was so central to carries on—-in the #BlackLivesMatter demonstrations, in organizing against fossil fuels, in the movements that fight for a living wage and family leave, in boycotting standardized testing, in protests against fracking and pipelines, in the victories for LGBTQ rights—-and, yes, in our classrooms.
When we remember and honor Howard Zinn, we remember and honor the social movements that he chronicled and joined.
Warmly,
Bill Bigelow and Deborah Menkart
Zinn Education Project Co-directors
www.zinnedproject.org
Howard Zinn, Our Favorite Teacher
Howard Zinn taught at Spelman College and Boston University where he had an extraordinary influence on his students' understanding of history and their role
in the world. Read stories by former students.

If you are a former student of Howard Zinn, please submit your story. Here's how.

Five Years After: Long Live Howard Zinn
This week marks five years since the death
of the great historian and activist Howard Zinn. No doubt, he would be encouraged by how many educators are engaging students in thinking critically about history and current issues. Continue reading.