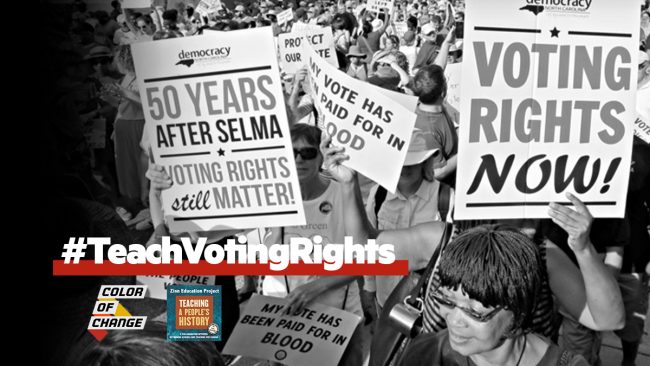 Current Voting Rights Landscape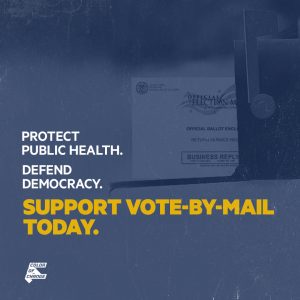 Sign the Petition to demand safe voting during COVID: Tell Congress to protect public health and the integrity of our elections by supporting voting by mail now. In light of the coronavirus pandemic — which makes the already-problematic long lines faced by many Black voters an even more serious public health threat — it is imperative that we make this option available to all voters.
Voting Rights Lab

has put together a

State Voting Rights Tracker that lets people see existing laws that affect voting rights and accessibility in each state, and tracks the movement of new bills that have an impact on voting rights.

Electionland by ProPublica

is a collaborative project led by ProPublica that collects coverage of voting rights issues from newsrooms all over the country. 

Vox Media has a

voting rights issue hub

that helps the public make sense of the current state of voting rights in America. 

Suppressed: The Fight to Vote

is a 38-minute documentary that shows what contemporary voter suppression looks like by sharing the experiences of Georgia voters during their 2018 Gubernatorial election. Brave New Films provides free access to the film for schools and community groups. 
Tools You Can Use to Take Action 
TurboVote

is an online tool people can use to access voter registration forms, get election reminders, and more. Whether you can vote or not, you can impact our democracy by sharing this link and empowering eligible voters to get registered. 

Organize For

is a platform for Color Of Change activists to start your own campaigns on issues you care about. You can use this tool to start a campaign around a problem you uncover in your voting rights research, or to promote an idea you have for a way to improve voting rights and access in your community. 

YourVoice

is a video tool Color Of Change activists can use to create your own campaign videos to raise awareness about issues that matter to you. You can use this tool to create a video in support of your voting rights campaign.  
Share your stories and actions with #TeachVotingRights and #LearnVotingRights.
---