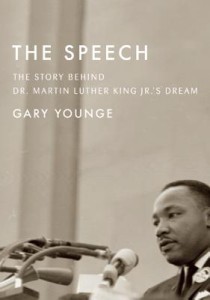 You may know Gary Younge from his fine columns on race and politics in the Nation magazine. Here Younge offers the riveting story behind one of the most famous speeches in U.S. history, Martin Luther King Jr.'s  "I Have a Dream" address at the August 1963 March on Washington for Jobs and Freedom.
The book offers a chapter on "the Moment" — an especially valuable look at both the national and international context of 1963 — background on "the March," analysis of "the Speech", and commentary about "the Legacy" of the March and Speech.
As Younge wrote recently, "Relatively few people know or recall that the Kennedy administration tried to get organizers to call [the March on Washington] off; that the FBI tried to dissuade people from coming; that racist senators tried to discredit the leaders; that twice as many Americans had an unfavorable view of the march as a favorable one."
This is important background for teachers, but also readable by many high school students. [Description by Rethinking Schools, Fall, 2013.]
ISBN: 9781608463220 | Haymarket Books
Interview with Gary Younge on Democracy Now!