John Sayles' feature film Matewan is about a strike in a mining town in Appalachia. Mine owners bring in black workers in an attempt to break the strike. Can Italian immigrants, white Appalachians, and African Americans work together? Should they even bother to try? A powerful and well-crafted film based on a true story.
Eric Foner describes the film as follows in Past Imperfect: History According to the Movies, edited by Mark Carnes:
Matewan tells the story of a bitter 1920 strike in the coal mines of southern West Virginia. The struggle culminates in the Matewan Massacre, a violent (and historically accurate) confrontation in which the town's mayor, seven armed guards hired by the coal operators, and two miners lost their lives. However, this film does more than chronicle a particularly dramatic episode in American labor history.
In the hands of director John Sayles, Matewan offers a meditation on broad philosophical questions rarely confronted in American films: the possibility of interracial cooperation, the merits of violence and nonviolence in combating injustice, and the threat posed by concentrated economic power to American notions of political democracy and social justice.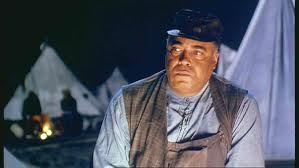 Although Matewan is peopled with actual historical figures — notably Sid Hatfield, the town's pro-union chief of police and the central protagonist in the massacre — Sayles uses two fictional characters to propel the plot. One is Danny Radnor — a boy preacher, miner, and union supporter — in whose voice as narrator, looking back from fifty years later, the story of Matewan is told. The second is the film's main character, Joe Kenehan, a World War I veteran, former member of the Industrial Workers of the World, organizer for the United Mine Workers of America, and committed pacifist. . .
. . . Through music, regional accents, and numerous local characters, Sayles successfully creates a sense of the Matewan community. Visually, too, the film is remarkably effective, thanks to Haskell Wexler's careful and deliberate cinematography. Dramatic as it is, Matewan is not 'entertaining' in the conventional sense. With its accented dialogue often difficult to follow and its slow-moving pace, it demands concentration on the part of the viewer, but partly because of this, it succeeds admirably in creating a sense of time and place.
Distributed by Cinecom Pictures.
Trailer
Related Resource