Menu
Lessons & Teaching Stories | News Coverage | Fact Sheets | Books | Articles | Calls to Action | Film Clips | Podcasts | From the Archives | Projects | Classroom Stories
At Rethinking Schools and Teaching for Change, we mourn the loss of Israeli and Palestinian lives and grieve for those who have lost loved ones due to the ongoing occupation and massive bombardment. We add our voice to the call for an immediate ceasefire in Gaza. As Howard Zinn said, "We need to decide that we will not go to war, whatever reason is conjured up by the politicians or the media, because war in our time is always indiscriminate, a war against innocents, a war against children."
One cannot understand this tragedy without acknowledging its history. While many education groups are providing resources for teaching about the crisis as a "conflict" rooted in antisemitism and Islamophobia, that sole emphasis is misleading. Students need to study how the current crisis is shaped in large part by settler colonial history, land, water, conditions of apartheid, and the geopolitical motivations of world powers. But beginning with the "Columbus-discovers-America" myth, the U.S. school curriculum has taught children that some lives matter more than others. We see this hierarchy of human worth playing out now, as Israeli government ministers call Palestinians "human animals." This dehumanization fuels violence and oppression.
As educators, our role is to help students grasp and analyze this history. Let us recommit to teaching and working for the dignity of all peoples. Below are resources to help students probe the long history of colonialism and resistance in Palestine and Israel — and the role that our own government has played.
Teaching Resources
Lessons and Teaching Stories 
Lessons and teaching stories on Palestine and Israel from Rethinking Schools and the Zinn Education Project website.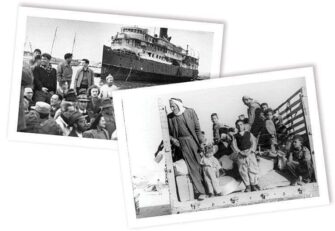 Independence or Catastrophe? Teaching Palestine through multiple perspectives by Samia Shoman. A social studies teacher uses conflicting narratives to engage students in studying the history of Palestine and Israel, focusing on the events of 1948.
Remembering Mahmoud Darwish. An essay by Naomi Shihab Nye, a poem by renowned Palestinian poet Mahmoud Darwish, and a short lesson by Linda Christensen utilizing Darwish's work to help students "name the invisible forces that imprison them" and "things they love."
"I Think the Word Is Dignity" — Rachel Corrie's Letters from Gaza. Letters to her family from 23-year-old U.S. peace activist Rachel Corrie, who was killed in 2003 while trying to prevent the Israeli army from destroying homes in the Gaza Strip. Followed by questions by Bill Bigelow for classroom discussion.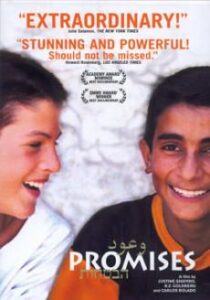 A Roadmap to Peace?: Promises Documentary Lesson A lesson to accompany the 2001 documentary Promises, that explores the Palestinian-Israeli conflict from the eyes and experiences of Israeli and Palestinian children living in the West Bank. (The lesson can be used effectively without the film.)
Teaching Palestine: An interview with Palestinian educator Ziad Abbas by Jody Sokolower. Drawing on his experience growing up in a refugee camp in the West Bank and his work with youth, Abbas explores connections that bring Palestine to life for students in the United States.
---
Fellowship of Reconciliation
Continuing to Break the Silence: Learning and Reflection on Vietnam, Palestine, and Beyond A side-by-side reading of Dr. Martin Luther King's "Beyond Vietnam: A Time to Break Silence" speech and Michelle Alexander's 2019 op-ed "Time to Break the Silence on Palestine." While this piece was written primarily for adult education, an adaptation for middle and high school teachers is included at the end of the document.
---
PBS Newshour
Educator Voice: Teachers know how to teach hard history about Palestine. Teacher Sarah DeBolt Badawi writes about ways to infuse the history of Palestine in various key places in the U.S. history scope and sequence, including World Wars I and II, the Civil Rights Movement, and the First Amendment.
---
Teach Palestine is a resource by and for K-12 teachers and teacher educators focused on bringing Palestine into classrooms and schools. It is a project of the Middle East Children's Alliance (MECA), based in Berkeley. MECA is a nonprofit organization working for the rights of children in the Middle East by sending humanitarian aid, supporting projects for children, and educating North American and international communities about the effects of U.S. foreign policy on children in the region.
---
Nakba Curriculum from Project 48
Offers the opportunity to learn about the robust Palestinian society that existed prior to the Nakba, the critical events leading up to and during 1948, and a prism through which to understand the ongoing nature of the Nakba and its impact on Palestinian lives.
---
Challenge Islamophobia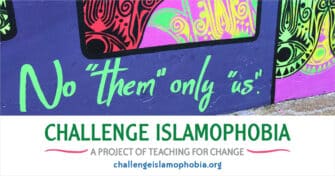 Most teaching resources and teacher workshops about Islam and Muslims focus on increasing knowledge of religious texts, beliefs, and rituals rather than addressing the root causes of Islamophobia. Challenge Islamophobia, a project of Teaching for Change, addresses that gap by placing Islamophobia firmly within a U.S. context and shared cultural history.
The lessons are designed to avoid the need for a facilitator with specialized knowledge in Islamic studies. The lessons do not teach the details of Islamic faith and practice because Islam is not the root of Islamophobia. These lessons invite learners to think differently by investigating Islamophobia as a form of racism born from empire.
---
Challenge Antisemitism
Given the rise of antisemitism in the United States, as well as the frequent conflation of criticism of Israel with antisemitism, we share the following resources on dismantling antisemitism from a framework of collective liberation.
Jews for Racial & Economic Justice's "Understanding Antisemitism: An Offering to Our Movement."
Curriculum on Antisemitism from a Framework of Collective Liberation
---
Reliable, Independent News Coverage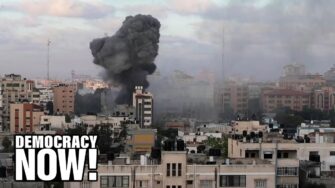 Democracy Now! is providing extensive coverage for the full hour of their daily broadcasts with selected interviews that can be used in the classroom. (See classroom story below.) Democracy Now!'s War and Peace Report provides listeners with access to people and perspectives rarely heard in the U.S. corporate-sponsored media, including independent and international journalists, people who are directly affected by U.S. foreign policy, grassroots leaders and peace activists, artists, academics and independent analysts.  Their program is available on television, radio, and podcasts.
---
Al Jazeera's free, live coverage is offering on the ground coverage from the Middle East (including Gaza), covering mass demonstrations, and more.
---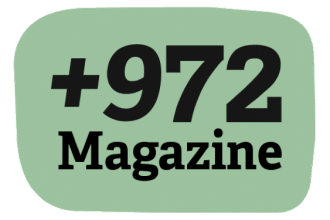 +972 Magazine is an independent magazine run by a group of Palestinian and Israeli journalists. Founded in 2010, their mission is to provide in-depth reporting, analysis, and opinions from the ground in Israel-Palestine.
---
Fact Sheets and Infographics
Institute for Middle East Understanding Fact Sheets. The collection includes quick facts on the Palestinian Nakba ("Catastrophe"); Israel's History of Spreading Disinformation; the Nakba and Palestine Refugees; Israel's Environmental Apartheid in Palestine; and many more.
---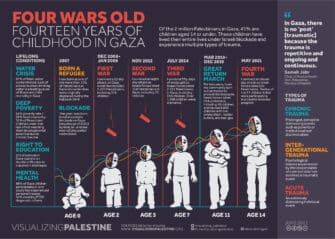 Visualizing Palestine was established in 2012, and is dedicated to using data and research to visually communicate Palestinian experiences, such as the graphic to the right, to provoke narrative change. "VP envisions a liberated future for Palestinians in a world free from oppression. We believe that dominant narratives serve to obscure, justify, and perpetuate oppressive power structures in society. Visualizing Palestine is dedicated to creating narrative interventions that shift these power dynamics, making Palestinian narratives more visible, widely accessible, and powerful as part of wider anti-colonial and anti-racist narratives."
---
Social Justice Books list of titles for K-12 and educators on Palestine.
The collection includes picture books, chapter books, poetry, and background reading for educators.
---
Key Articles
We have heard from many people looking for readings on Palestine and Israel that clearly, thoughtfully articulate the stakes and complexity of this moment. Here is a small selection of recent pieces we recommend.
"The Hamas Attacks and Israeli Response: An Explainer" Answers to readers' questions (from Oct. 7 – 16) about the situation in Israel and Palestine by Alex Kane, Mari Cohen, Jonathan Shamir, and Isaac Scher in Jewish Currents
"On Antisemitism, Anti-Zionism and Dangerous Conflations," a Jewish Voice for Peace and PARCEO Explainer
"Gaza Is a Prison Under Siege. This Is My Letter to the World Outside" by Ahmed Abu Artema in Truthout
"Israel's Violence Will Never Bring 'Safety' to Anyone, Including Jews" by Sarah Lazare and Maya Schenwar in Truthout
"The Colonial History of Israel-Palestine: Bringing the Receipts" by Karen Attiah in The Washington Post
---
Calls to Action and Open Letters
URGENT: Stop genocide against Palestinians in Gaza. Call to action and related resources from Jewish Voice for Peace
Stop the Gaza Genocide. Call to action and related resources from the U.S. Campaign for Palestinian Rights
A Dangerous Conflation: An open letter from Jewish writers
Climate Community Pledge in Support of a Ceasefire
---
Short Films and Film Clips
How Israel Went From Helping Create Hamas to Bombing It by Mehdi Hasan on The Intercept
---
How Palestinians were expelled from their homes via Vox 
---
Noura Erakat interview about possible war crimes in Gaza on BBC News
---
Peter Beinart: Israel Will Only Be Secure & Safe If Palestinians Are Given Freedom on Democracy Now!
---
"Clear Intention of Ethnic Cleansing": Israeli Holocaust Scholar Omer Bartov Warns of Genocide in Gaza on Democracy Now!
---
Ta-Nehisi Coates Speaks Out Against Israel's "Segregationist Apartheid Regime" After West Bank Visit on Democracy Now!
---
Israeli Historian Ilan Pappé on Gaza War, Hostages & the Context Behind Current Violence on Democracy Now!
---
Israeli Journalist Amira Hass: How Can the World Stand By and Witness Israel's Slaughter in Gaza? on Democracy Now!
---
Another short film developed for classroom use is from the Crash Course series, Conflict in Israel and Palestine
---
Podcasts and Recorded Talks
Palestine, an episode of NPR's Throughline
---
The War on Palestine Podcast with Noura Erakat, Ziad Abu-Rish, and Bassam Haddad. A brief regular program with on the ground updates from Palestine and focused analysis.
---
The Gaza Cauldron with Marwan Bishara on The Intercept
---
The Palestine Teach-In on The Dig
See other recent The Dig episodes, including War on Gaza with Noura Erakat and Arielle Angel and Hamas with Tareq Baconi.
---
Vigil for Palestine: We Mourn and Consider What Solidarity Demands of Us with Kelly Hayes on Truthout's "Movement Memos"
See other recent "Movement Memos" episodes here.
---
A History of Modern Palestine on American Prestige with Rashid Khalidi. Six episodes of the podcast based on Khalidi's book The Hundred Years' War on Palestine: A History of Settler Colonialism and Resistance, 1917-2017
---
"Black Feminist Writers and Palestine" with Clarissa Brooks, Angela Y. Davis, Breya Johnson, Briona Simone Jones, Beverly Guy-Sheftall, and Jaimee A. Swift, hosted by Black Women Radicals on Oct 22, 2023. In that conversation, Davis said: "[June Jordan] was absolutely right: our relation to Palestine says a great deal about our capacity to respond to complex, contemporary issues, whether we are talking about imperialism, settler-colonialism, global racism, transphobia, homophobia, the climate, and all the related questions. I just want to repeat again what June said: Palestine is a litmus test, especially now."
---
The Loneliness of the Israeli Left on "On the Nose" by Jewish Currents. See other recent episodes here.
---
From the Archives
1948: To the Editors of The New York Times by Albert Einstein, Hannah Arendt, Sidney Hook, et al
1967: Statement on Palestine by the Student Nonviolent Coordinating Committee (Here is a transcript of the first document.)
1989: Oberlin College Commencement Address by Audre Lorde
2004: Our War on Terrorism by Howard Zinn
---
Projects and Organizations
Adalah: The Legal Center for Arab Minority Rights in Israel Adalah ("justice" in Arabic) is an independent human rights organization and legal center. Adalah is the first Palestinian Arab-run legal center in Israel, and the sole Palestinian organization that works before Israeli courts to protect the human rights of Palestinians in Israel and in the OPT.
---
Al-Haq is an independent Palestinian non-governmental human rights organization based in Ramallah, West Bank. Al-Haq documents violations of the individual and collective rights of Palestinians in the OPT, irrespective of the identity of the perpetrator, and seeks to end such breaches by way of advocacy before national and international mechanisms and by holding the violators accountable.
---
Breaking the Silence is an organization of veteran soldiers who have served in the Israeli military since the start of the Second Intifada and have taken it upon themselves to expose the public to the reality of everyday life in the Occupied Territories. "We endeavor to stimulate public debate about the price paid for a reality in which young soldiers face a civilian population on a daily basis, and are engaged in the control of that population's everyday life. Our work aims to bring an end to the occupation."
---
B'Tselem – The Israeli Information Center for Human Rights in the Occupied Territories strives for a future in which human rights, liberty, and equality are guaranteed to all people, Palestinian and Jewish alike, living between the Jordan River and the Mediterranean Sea. "Since B'Tselem's inception in 1989, we have been documenting, researching and publishing statistics, testimonies, video footage, position papers and reports on human rights violations committed by Israel in the Occupied Territories."
---
Deadly Exchange is a campaign by Jewish Voice for Peace to end U.S. law enforcement trainings in Israel. "Both the U.S. and Israeli governments perpetuate the deadly falsehood that violence against some communities will create security for others. The exchanges bring together police, ICE, border patrol, and FBI from the US with soldiers, police, border agents, etc. from Israel. In these programs, 'worst practices' are shared to promote and extend discriminatory and repressive policing practices that already exist in both countries, including racial profiling, massive spying and surveillance, deportation and detention, and attacks on human rights defenders."
---
Classroom Stories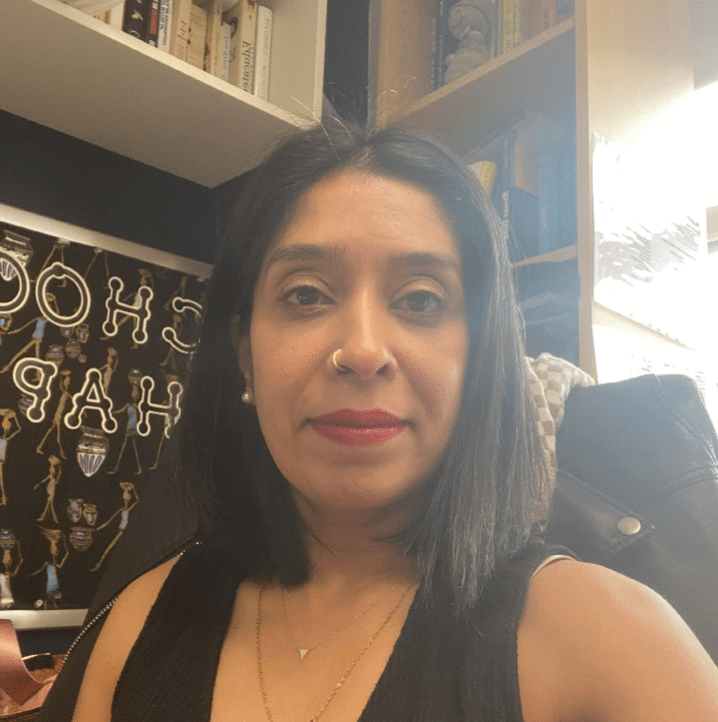 In my capacity as a secondary history educator, I strategically incorporated a Democracy Now! interview clip featuring Rashid Khalidi to provide nuanced context and analysis regarding the ongoing humanitarian crisis in Gaza. Khalidi, a distinguished scholar in Middle Eastern studies, offered a profound perspective that transcended mainstream narratives. The interview not only illuminated historical roots but also shed light on the contemporary complexities of the crisis. As a pedagogical tool, this interview clip became a catalyst for critical discussions in my high school classroom, fostering a more comprehensive understanding of the sociopolitical factors contributing to the situation. By engaging my students with Khalidi's insights, I aimed to cultivate a critical awareness of diverse perspectives, encouraging them to question dominant narratives and develop analytical skills essential for informed citizenship.
The integration of Rashid Khalidi's
Democracy Now!
interview was instrumental in elevating the discourse within my secondary history classroom. Khalidi's scholarly authority and nuanced articulation provided students with a substantive foundation for comprehending the intricacies of the Gaza crisis. Through focused discussions and follow-up activities, students were prompted to connect historical antecedents with contemporary geopolitical dynamics, fostering a more profound appreciation of the complexities inherent in the situation. This approach not only enriched the learning experience but also empowered students to develop critical thinking skills essential for navigating the multifaceted dimensions of global issues. Moreover, by introducing alternative perspectives through the interview, I sought to instill in my students an intellectual curiosity and a commitment to considering diverse viewpoints in their evaluation of complex historical and contemporary challenges.
—Asma Shakir
High School Social Studies Teacher, Chicago, Illinois
It has been a challenge addressing what is happening in Palestine and Israel. Unfortunately, the majority of my coworkers are unconditional supporters of Israel and co-sign the United States' extraordinary military support of this ruthless regime. These are typically "progressive" folks who have greatly disappointed me. Even in the face of my calm requests for dialogue and my sharing resources that challenge the majority narrative, it's clear that this issue has become so propagandized that there is little room for discourse.
On the other hand, my district's central office has shared Zinn Education Project resources to all social studies teachers and several high schools in the county have organized student-led walkouts in support of a ceasefire and against the United States' involvement in Israel. Central office is asking administrators at these schools to excuse participating students' absences.
In terms of my instruction, I have tried to focus on centering a people's history of the United States' unequivocal support of Israel. Through this lens and in employing an inquiry-based model, students are discovering the truth about what is going on — without me having to say much of anything at all. They are poking holes in the dominant narrative that Israel is a perfect democracy while Palestinians are vandals who do not deserve our sympathies.
As a teacher, I observe time after time that youth are leading the way. My fellow adults are so often blinded, but students' eyes are open.
—Anonymous
DC Metro Area High School Teacher