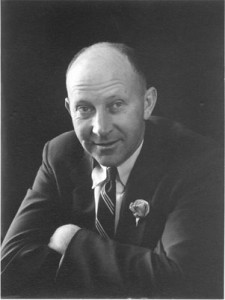 Harvey Richards dedicated much of his life to shining a light on movements for social justice. He filmed and photographed the Mississippi Civil Rights Movement, the early farmworker movement in California, peace protests, GI anti-war activists, and more.
As is explained in his biography, "Harvey Richards went to the front lines of social conflict in the early 1960s when the struggles for justice were largely ignored and needed some good press. At first, Richards' camera would be one of a small number photographing the picket lines. As more media arrived, Richards moved on to the next issue.
"Richards had become a movement photographer after years of working as a machinist and as a merchant seaman. Before moving to San Francisco in 1940, Richards also worked as a union organizer in Philadelphia and Boston."
The power of Richards' photography comes from his personal connection to the movements he documented—he focused keenly on the role of "ordinary people" and collective action.
Harvey Richard's son Paul realized the images are needed just as much today to counter the textbook mis-representation of those decades. Therefore, Paul is creating an online collection of his father's photo and film archives at Estuary Press.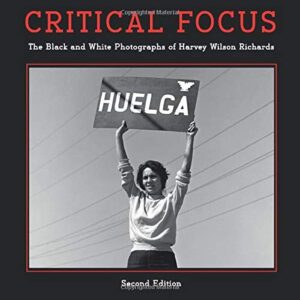 Paul told the Zinn Education Project, "Because the legacy of the peace, the civil rights, the labor and environmental movements  have been suppressed, ignored or lied about in our educational system and in the society generally, over the last decades, I have decided to publish galleries of his photos on the web site. You have to see these photos to believe them. Otherwise, people today will not truly understand what happened in our history and what a fantastic legacy there is for us to study, learn about and continue."
The Zinn Education Project is pleased to collaborate with Paul Richards to spread the word about his father's extraordinary collection of photos with teachers. We encourage you to visit his website and use the photos and films in your classroom. (For commercial use, a fee is charged to sustain the website.)
Paul Richards is offering copies of the book, Critical Focus: The Black and White Photographs of Harvey Wilson Richards, free to classroom teachers. You can request a copy here. (Note that you will need to list your school, grade, and subject in the comments field to indicate that you are a classroom teacher and pay for shipping.)
Let us know how you use the photos and your students' comments.