Thank you for signing the pledge to teach truthfully. Your name, city, state, and pledge statement will appear on our website. (Note the city, state, and pledge are optional, so those only appear if you included them.) We want to alert all signers that in some cities, rightwing groups have been using that information to harass and threaten teachers. If you prefer not to have your name appear, email us so that we can remove it.
Share the pledge with your colleagues.
Take a Photo With Your Pledge at a Historic Site
We invite you to take a photo with your pledge at a historic site and share it on social media with #TeachTruth. Read how.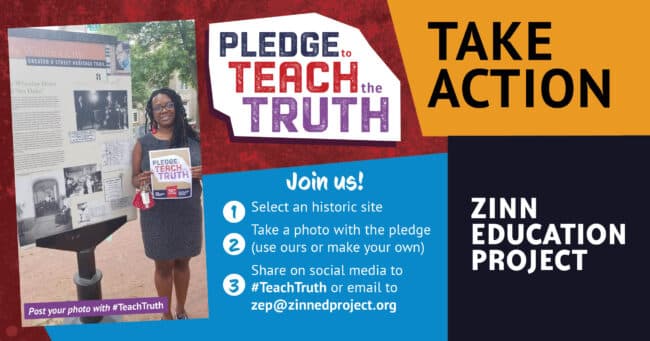 Teach Truth Syllabus
To make visible the teaching that the right is trying to suppress, here is a collection of lessons for a #TeachTruthSyllabus.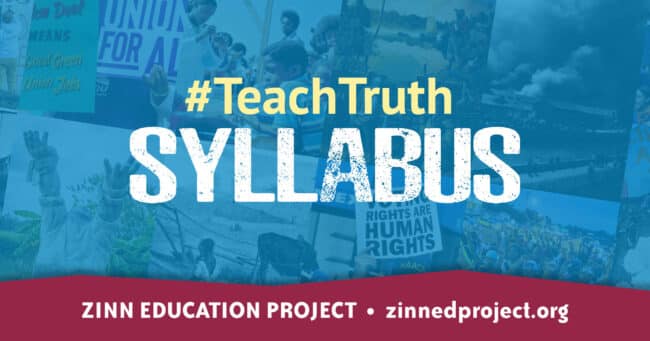 Keep Up to Date
Learn more about the GOP bills to restrict teaching about U.S. history and current events in this collection of readings.