Lawmakers in at least 44 states are attempting to pass legislation that would require teachers to lie to students about the role of racism, sexism, heterosexism, and oppression throughout U.S. history.
In response, educators across the United States are signing a pledge to teach the truth and making that pledge public.
To raise public awareness about the danger of these bills, we invite educators to make that pledge public at historic sites throughout the year. This is a national call. While bills and budget resolutions are being proposed (and in some cases passed) in specific states, the threat to teaching — and the need for solidarity — is everywhere.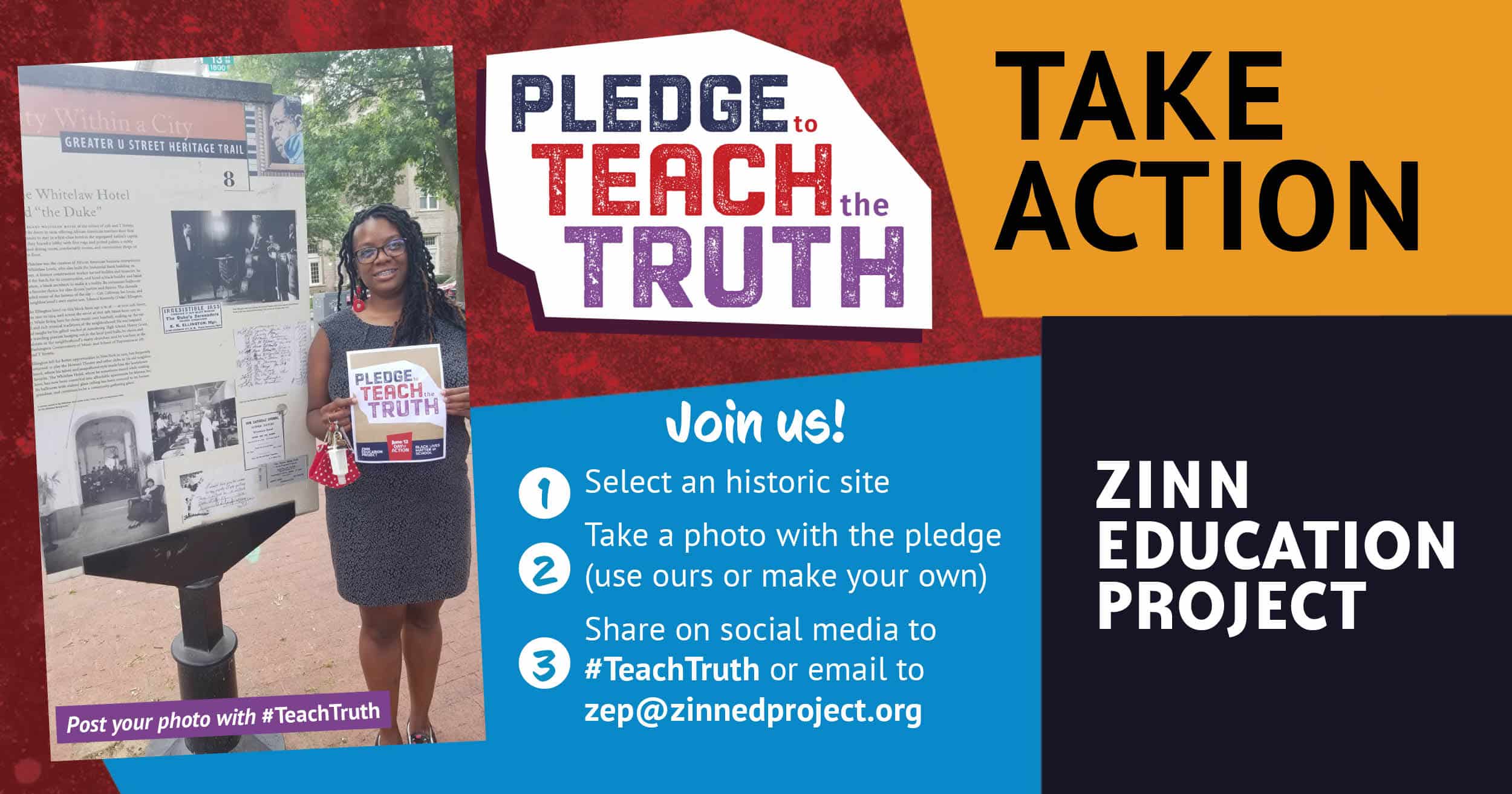 How to Participate
Select a site in your town or city that symbolizes or reflects history that teachers would be required to lie about or omit if these bills become law, which is already the case in some states. The site could be identified by a historic marker, statue, archive, burial ground, or museum.

Take a photo with one of our signs or make your own.
Share on social media with #TeachTruth. (And/or email your photo to zep@zinnedproject.org)
#TeachTruth Signs

We offer a folder of signs. Some you can use as is, others are designed for you to add your own pledge. Or make your own sign.