W. E. B. Du Bois, one of the most important activist scholars of the 20th century, was born on Feb. 23, 1868. Du Bois, a sociologist, historian, Pan-Africanist, author, and editor, was one of the co-founders of the NAACP in 1909, leader of the Niagara Movement, and editor of the NAACP's journal The Crisis.
His collection of essays, The Souls of Black Folk, was a seminal work in African-American literature; and his 1935 Black Reconstruction in America challenged the prevailing ideas about the Reconstruction era of the United States. (The book is a core resource for our #TeachReconstruction campaign and informed our report, Erasing the Black Freedom Struggle: How State Standards Fail to Teach the Truth About Reconstruction.)
On October 23, 1947, the NAACP sent to the U.N. a document titled "An Appeal to the World," in which the NAACP asked the U.N. to redress human rights violations the United States committed against its African-American citizens. Du Bois, who drafted the NAACP petition with other leading lawyers and scholars, intended to focus attention on the U.S.'s systematic denial of human rights to its African American citizens. They presented in the petition facts about lynching, segregation, and the gross inequalities in education, housing, health care, and voting rights. Du Bois stated,
At first [the American Negro] was driven from the polls in the South by mobs and violence; and then he was openly cheated; finally by a 'Gentlemen's agreement' with the North, that Negro was disfranchised in the South by a series of laws, methods of administration, court decisions, and general public policy, so that today, three-fourths of the Negro population of the nation is deprived of the right to vote by open and declared policy.
It is not Russia that threatens the United States so much as Mississippi. . . [I]nternal injustice done to one's brothers is far more dangerous than the aggression of strangers from abroad.
Here are additional quotes by Du Bois:
The South believed an educated Negro to be a dangerous Negro. And the South was not wholly wrong; for education among all kinds of men always has had, and always will have, an element of danger and revolution, of dissatisfaction and discontent. Nevertheless, men strive to know. ― W. E. B. Du Bois, The Souls of Black Folk
The power of the ballot we need in sheer defense, else what shall save us from a second slavery? ― W. E. B. Du Bois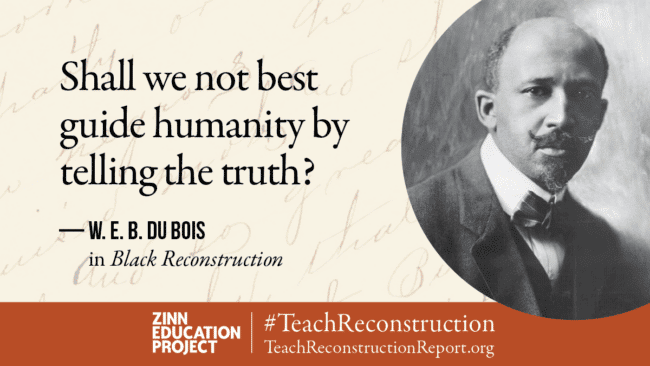 The cost of liberty is less than the price of repression. ― W. E. B. Du Bois
One is astonished in the study of history at the recurrence of the idea that evil must be forgotten, distorted, skimmed over. We must not remember that Daniel Webster got drunk but only that he was a splendid constitutional lawyer. We must forget that George Washington was a slave owner . . . and simply remember the things we regard as creditable and inspiring. The difficulty, of course, with this philosophy is that history loses its value as an incentive and example; it paints perfect man and noble nations, but it does not tell the truth. ― W. E. B. Du Bois, "The Propaganda of History" in Black Reconstruction in America: An Essay Toward the History of the Part Which Black Folk Played in the Attempt to Reconstruct Democracy in America (Russell & Russell, 1966)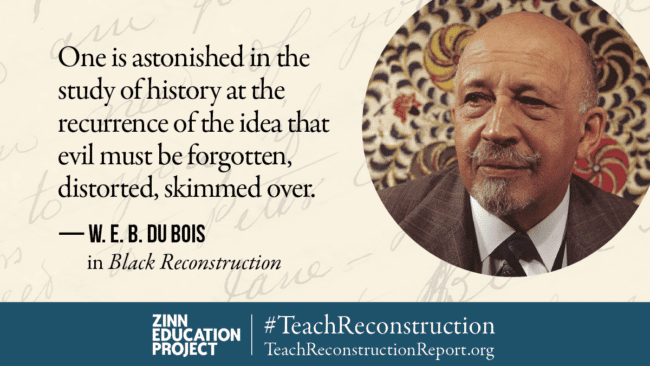 Today I see more clearly than yesterday that the back of the problem of race and color lies a greater problem which both obscures and implements it: and that is the fact that so many civilized persons are willing to live in comfort even if the price of this is poverty, ignorance, and disease of the majority of their fellow men. ― W. E. B. Du Bois, preface to reprint of The Souls of Black Folk (1969)
Learn about Du Bois's scholarship and activism in the essay and photo collection at the Schomburg Center (NYPL) website, "W. E. B. Du Bois: The Prime Minister of the State We Never Had" by Bill Strickland. [Currently offline.]