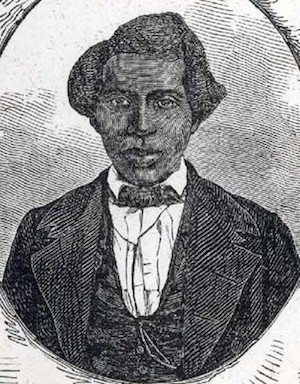 Born to free Black parents in New Jersey, Tunis Campbell was trained by the American Colonization Society to be a missionary. However, by his early twenties, he had turned against the concept of colonization, claiming he would never "leave this country until every slave was free on American soil."
In the years before the Civil War, Campbell worked side by side with Frederick Douglass as an active participant in the Colored Conventions, which were occurring around the country at the time and were a main forum for Black and Abolitionist political discourse.
In 1863, Campbell was commissioned by the Freedmen's Bureau to go the Sea Islands where he bought over a thousand acres, parceled the land, and organized an economic association of Black landowners.
Serving in a variety of political positions over many years, Campbell was a steadfast advocate of universal education, integrated juries, voting protections, fair labor contracts, and an end to debt imprisonment. As one observer put it, he was "the champion of [the freed people's] rights and the bearer of their burden."
Like so many activists of the Reconstruction era, Campbell became the target of white backlash and terror. In 1876, he was convicted of malfeasance in office and leased out as a convict laborer. He wrote a book about his experiences and died in Boston in 1891. Learn more about Tunis Campbell at Black Past and the New Georgia Encyclopedia.