The Zinn Education Project is excited to announce a follow-up lesson to Reconstructing the South, using primary source documents to reveal key outcomes of the Reconstruction era.
Reconstructing the South, written by Bill Bigelow, has students imagine the perspective of newly freedpeople grappling with six critical questions about how to organize and build a post-slavery society.
Mimi Eisen and Ursula Wolfe-Rocca designed this activity to build off students' curiosity and excitement from the role play. In this follow-up, students find out "what really happened" by analyzing and discussing an assortment of primary source documents.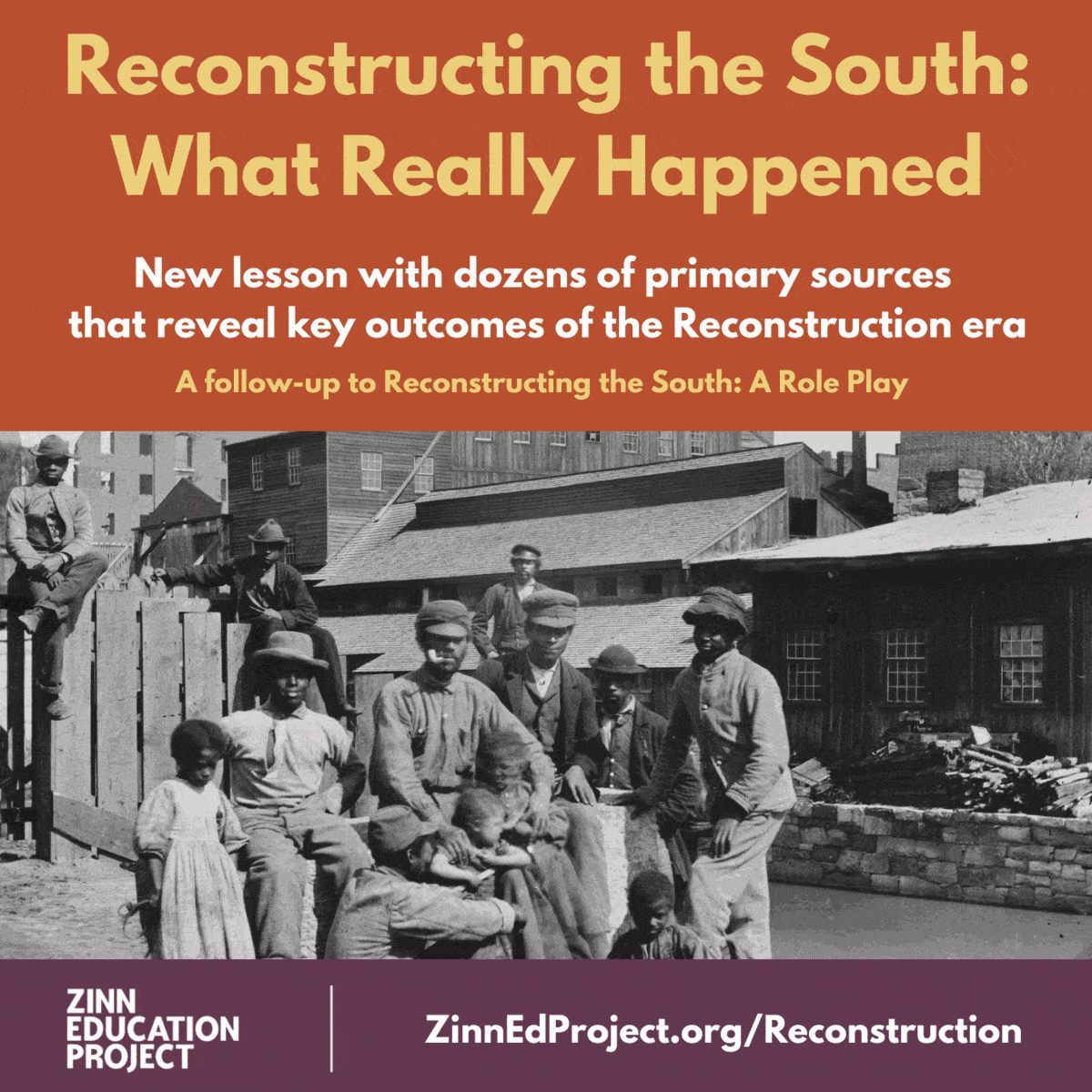 This collection is organized around five themes of Reconstruction: land, labor, suffrage, safety/protections, and the Confederate coalition. The lesson prompts students to analyze each document in conversation with others.
Learn More and Download Lesson