Check out three stories about teachers who teach outside the textbook and organize to defend the right to teach people's history.
Giving Students the History They Need
By Eleanor Bader, The Progressive
. . . Kyair Butts, Baltimore's 2019 Teacher of the Year and an English language arts instructor at Elmer A. Henderson: A Johns Hopkins Partnership School, taught The Rebellious Life of Mrs. Rosa Parks this spring in his 6th-grade honors class. "We analyzed how people, events, and ideas influence and impact each other," he tells The Progressive.
The book also prompted his students to investigate how society limits and promotes personal identity; how visual images impact our perception of political events; and how political movements can be sustained and derailed.
Butts calls the book "a grounding text" and is grateful to the Zinn Education Project for making it available, for free, thanks to funding from Lush Cosmetics. The book is part of the Project's Teach Truth campaign, a program intended to push back against conservative hysteria over "critical race theory."
---
Seattle's History Walking Tour for Teach Truth Day of Action
By Ari Robin McKenna with Chloe Collyer in South Seattle Emerald
For those who may find themselves within a sustained moment of historical hopelessness, recent Teach the Truth protest organizer and educator Bruce Jackson would like to point your attention back to the year 1919.
More of a "jumping-off point" reminding us of a need for action than a comparison, Jackson points to themes that are both "massive and consistent."
The Teach the Truth rally was part of two nationwide days of action the second year running. . . . Seattle's version is organized by a broad coalition of students, educators, and activists, and involves a walking tour of a neighborhood with frequent stops at sites of historical significance.
---
GOP Lawmakers Are Trying to Prevent Students from Learning About Reconstruction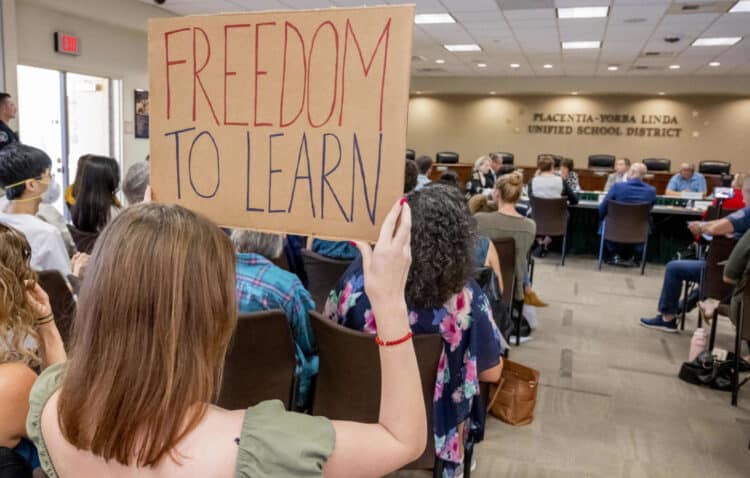 By Jesse Hagopian in Truthout
. . . From Alabama to Arizona, from Missouri to North Carolina, educators around the country have told the Zinn Education Project they fear these laws will further restrict Reconstruction education, which was already woefully neglected and distorted.
Lee R. White is a high school social studies teacher in Winthrop, Iowa, one of the states that bans teaching about racism, sexism, and other so-called "divisive concepts." White says that "the political climate of the conservatives pushing back against teaching anything negative about our history" threatens to seriously interfere with the teaching of Reconstruction.
Denny McCabe, a retired Iowa educator, noted that these efforts could create a "chilling effect on current teachers who need to teach about white supremacy and racism in order to do justice to the topic."
. . . educators, students and parents are . . . raising their voices against the violence perpetrated on students' intellectual development when Reconstruction is erased in school. More than 8,000 educators have signed the Zinn Education Project's pledge to teach the truth about structural racism and oppression. . . As Ann Arbor middle school teacher Rachel Toon said, "Reconstruction is the single most important era for students to understand. Everything that is happening in their world today can be traced back to the way Reconstruction happened — and how it was thwarted."