Historians for Peace and Democracy (H-PAD) is mobilizing its members "to oppose the right-wing's lies and distortions about what is and what is not being taught in schools and to stand up for educational freedom." Toward that end, they have created a network called "Historians on Call." We at the Zinn Education Project are collaborating with them to identify when and where the historians can support local efforts.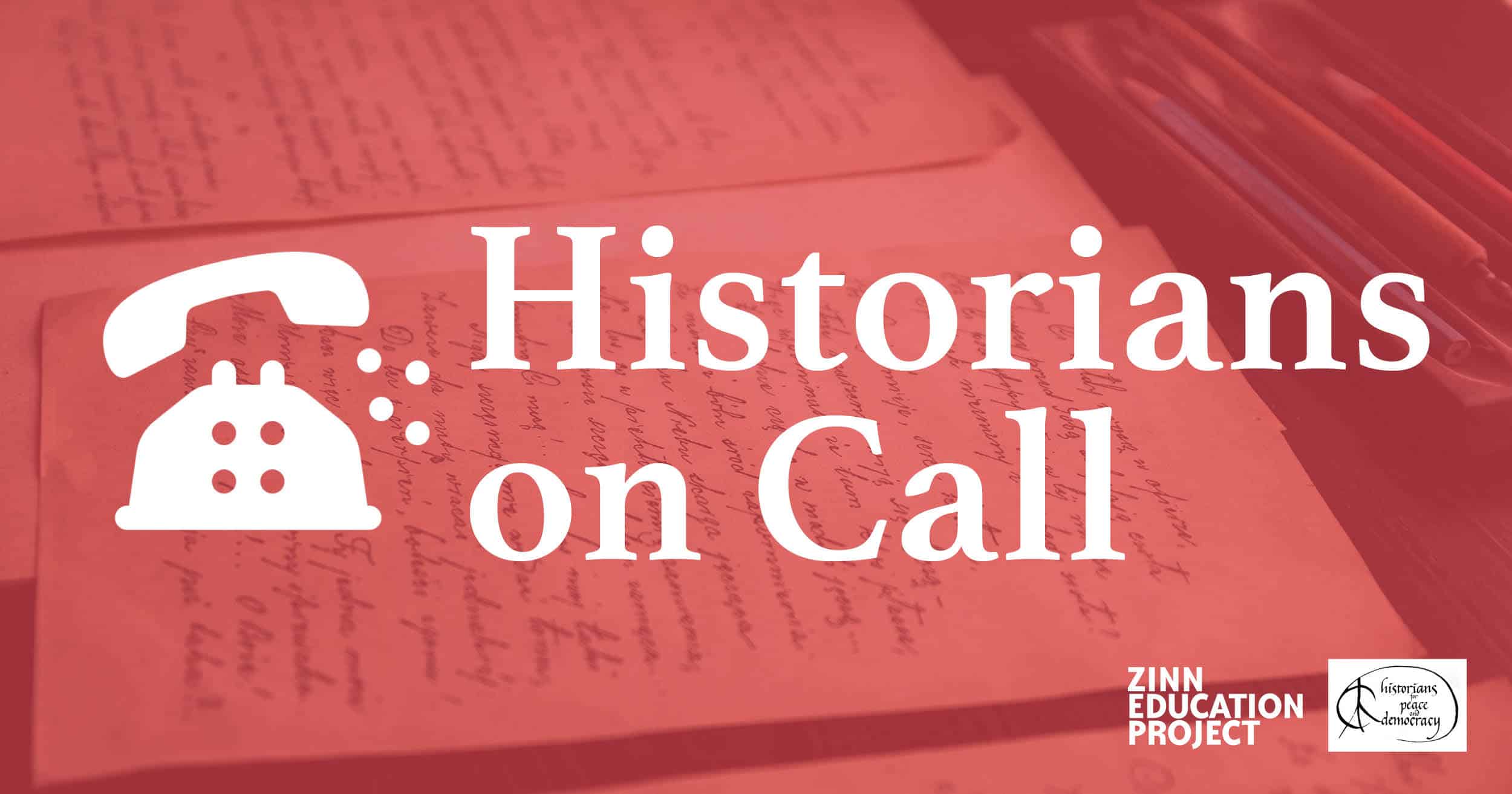 In their outreach to members, H-PAD co-chairs Van Gosse and Margaret Power explained:
Social studies teachers, librarians, and local school boards are on the frontlines of the right-wing's vicious attack on educational freedom. Teachers are being threatened, attacked, and fired. Members of school boards have been either voted out of office or forced to resign. Librarians are under intense pressure to get rid of books a particular parent doesn't like. University professors are not immune from such attacks, but many of us do operate in a safer, more protected environment. For that reason, H-PAD has joined with the Zinn Education Project to form Historians on Call in your state.
Our goal is to stand in solidarity with educators who are under attack. This is a direct contribution we can make.
H-PAD will organize history professors who are committed to responding to calls for help from teachers, school board members, or librarians in their state who need our support. We will work with the Zinn Education Project to coordinate historians and local educators and organizers working together. How we respond depends on what is asked, each historian's abilities, and the specific situation. Here is a list of potential responses:
testify before or lobby school boards
meet or talk with local high school teachers
pay attention to local school board elections, vote, and encourage colleagues to vote
meet with principals and other school leaders, such as social studies district coordinators
write op-eds and letters to the editor or meet with newspaper editorial boards
appear on local television, cable, radio, and/or podcasts
weigh in on proposed new or amended social studies standards
To date, more than 60 historians have signed up from Arizona, California, D.C., Florida, Georgia, Idaho, Illinois, Indiana, Iowa, Massachusetts, Maine, Michigan, Missouri, New Mexico, New York, North Carolina, Ohio, Virginia, and more states. Their first action was to assist with an analysis and a public critique of Virginia Gov. Youngkin's proposed social studies standards.
If you work in a school district that can use the voice or expertise of a historian to defend the teaching of people's history, let us know.
If you are a professional historian, we invite you to join Historians on Call.