We are delighted that Michelle Coles donated 52 signed copies of her acclaimed book for young people, Black Was the Ink, in support of our Teach Truth campaign.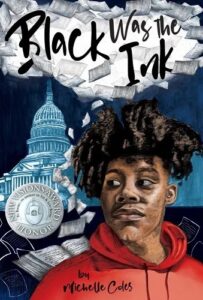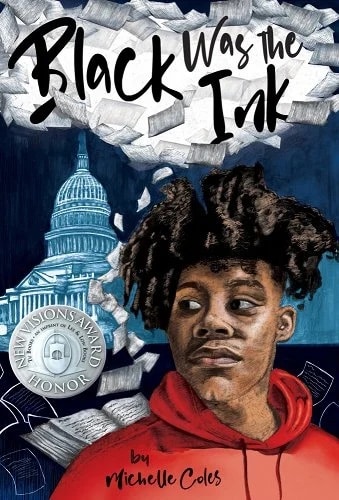 Black Was the Ink is about a 16-year-old boy from Washington, D.C. who time travels from his family's farm in contemporary Mississippi to the Reconstruction era. He gains insights from Black leaders during Reconstruction to help address current issues with land rights, criminal justice, voter disenfranchisement, and more.
Our report on Reconstruction highlights how the era is vital to understanding U.S. history, yet largely erased from state standards. Black Was the Ink helps fill that gap, teaching readers about the era and its relevance to today, and prompting them to learn more.
We are offering hard-cover copies of Black Was the Ink to educators in appreciation for sharing stories about teaching any of the lessons in our Teach Reconstruction campaign and/or using the Reconstruction report as a text in a high school or teacher education class.
Reconstruction is one of the topics threatened by the "anti-CRT" bills, as Jesse Hagopian noted in GOP Lawmakers Are Trying to Prevent Students from Learning About Reconstruction.
That is why Coles decided to support the Teach Truth effort. She said,
As future adults, our children need to understand the impact of their choices, and history is the best teacher.  The Reconstruction era is particularly instructive because it is when our nation made critical decisions about how to treat the 4.4 million Black men, women, and children who were liberated from slavery following the Civil War. Black Was the Ink shows how closely our present is tied to decisions made in the not-so-distant past and empowers young people to be the change they want to see in the world.
Coles donated 52 copies with the goal of making it available to at least one teacher in all 50 states, Washington, D.C., and Puerto Rico. She announced the offer at the Teach Truth Day of Action on June 11 in D.C. which was held at the African American Civil War Memorial. There she met the book's illustrator, Justin Johnson, for the first time. Johnson teaches art in a DCPS high school. Both Johnson and Coles signed the books for this special offer.