Thanks to a generous donation by the author and publisher, we can send teachers a free copy of the new young adult novel by Kelly McWilliams, Your Plantation Prom Is Not Okay in appreciation for a story about teaching any of the lessons at the Zinn Education Project website.
Kelly McWilliams stuns with this well-told, honest story that peels apart the legacy of slavery to examine the undeniable connection from past horrors and trauma to present oppression and violence.​ — Bulletin of the Center for Children's Books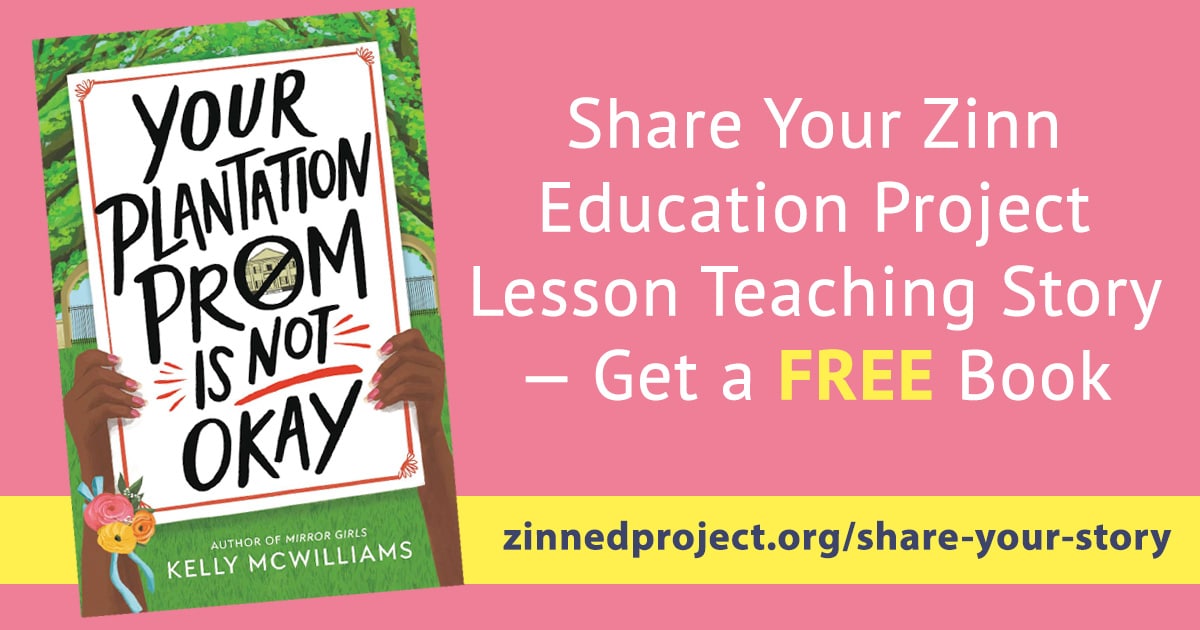 See What Teachers Are Saying to explore our library of classroom stories. Submit your teaching story and it may appear on our website.