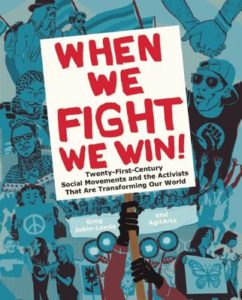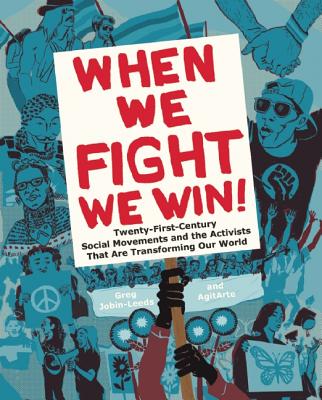 In this beautiful book, Greg Jobin-Leeds and AgitArte set out to articulate lessons from the emerging 21st-century "social movements and the activists that are transforming our world."
In his introduction, Jobin-Leeds explains that for five years he asked activists — from the LGBTQ, environmental justice, education, immigrant rights, Black Lives Matter, and economic justice movements — what lessons they would like to pass on to future activists. The book's six chapters are built around the insights he gleaned.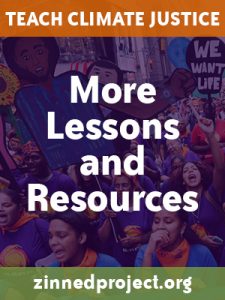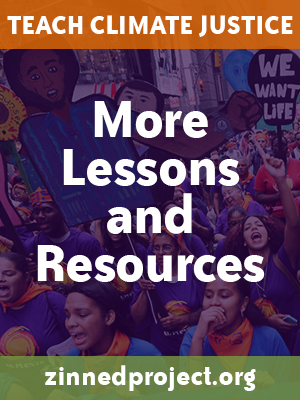 Each chapter features a core narrative, along with interviews, short classroom-friendly readings, photographs, and startling posters (some created by Rethinking Schools contributors Favianna Rodriguez, Meredith Stern, Julio Salgado, and Ricardo Levins Morales).
At this moment in history, it's more important than ever that young people recognize how their futures are tied to the vitality of social movements. When We Fight We Win! is a valuable resource for educators as we help students come to see themselves as activists. [Description by Rethinking Schools.]
ISBN: 9781620970935 | The New Press